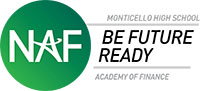 The Monticello High School Academy of Finance is a four-year program that students can first apply to at the end of eighth grade. It is open to all students, regardless of future career interests as the skills obtained through participation in the Academy of Finance are beneficial in all career choices. The Academy of Finance offers hands-on finance curriculum including SUNY Sullivan college courses. AOF seniors learn about contributing positively to their community by becoming IRS certified through the VITA program to prepare tax returns for qualified individuals.
This program is a member program of NAF, which was founded in New York City by a partnership of schools and the financial services industry. There are over 600 NAF Academies in the United States.
Our Academy works with local businesses and both education and government leaders to design and offer financial education opportunities for Monticello High School students through job shadowing, guest speakers, field experiences, senior year mentoring, and a summer internship program. To learn more about the Academy of Finance, please email advisor Susan Bahrenburg at sbahrenburg@k12mcsd.net or visit  NAF
Academy Requirements
Students can apply to the Academy of Finance in any year, however, it is recommended that students apply by grade 10 in order to have ample time to work on achieving national certification through NAFTrack.
Grade 11: full year of Accounting and SUNY Sullivan Computer Applications.
Grade 12: 1/2 year of Financial Decision Making and 1/2 of International Business, 1/2 year of Economics and 1/2 of Financial Services.
Courses
Students may take courses in Accounting, Economics, Financial Services, Entrepreneurship, SUNY Sullivan Computer Applications, SUNY Sullivan Financial Accounting, Delivering Great Customer Service, Event Planning and Financial Decision Making. These courses are taken in addition to the regular academic classes required by New York State for graduation. Students meet their 12th grade Economics requirement by taking Business Economics.
Internship
After successfully completing their junior year, students are eligible for a paid internship at a local business. 
College Credit
During their senior year, students are required to take at least one Sullivan County Community College course at a reduced rate. The courses are offered at our high school. Academy of Finance seniors have the potential of graduating with 7 college credits for 2 SUNY Sullivan classes.
Community Service
Students are required to participate in community service activities that contribute to the economic development of our county.
Field Trips
Academy of Finance students have the opportunity to go on a variety of field trips. In the past, students have visited the New York Stock Exchange, the Federal Reserve, the Museum of Financial History, Citigroup's Corporate Headquarters, Met Life Insurance, Baruch College's Academy of Finance Student Conference, 911 Memorial Museum, BlackRock and NAF Headquarters.
The benefits of the Academy include:
Paid internships
IRS certification
Job shadow opportunities
College courses
Advisory Board mentor program
Industry guest speakers/field trips
Event planning, including fundraising experiences
Participation in extracurricular club activities
Opportunity to become a student leader
Resume preparation
Career exploration
College tours
Potential to earn national certification recognized by major corporations
Access to a growing network of business professionals as an AOF alumnus
2021-22 Classes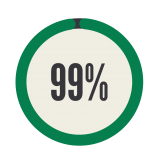 For over 20 years, our AOF high school graduation rate has been at or near 100%. Check out our classes below for the 2021-2022 school year. It's never too early or too late to sign up.
sbahrenburg@k12mcsd.net
(845)-794-8840, x10849
Grade 9
AOF Entrepreneurship
AOF Delivering Great Customer Service (½)
Grade 10
Business Law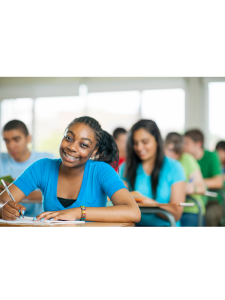 AOF Professional Ethics(½)
Money Matters
AOF Event Planning
AOF Entrepreneurship
AOF Delivering Great Customer Service (½)
Grade 11
AOF Accounting
AOF English 11
SUNY Sullivan Computer Applications
AOF Delivering Great Customer Service (1/2)
AOF Event Planning
AOF Entrepreneurship
AOF Professional Ethics (1/2)
Money Matters 
Grade 12
AOF Financial Decision Making/International Business
SUNY Sullivan Financial Accounting
AOF Business Economics/Marketing
AOF Participation in Government 
AOF English 12 
Money Matters
AOF Entrepreneurship 
AOF Professional Ethics (1/2)
AOF Delivering Great Customer Service (1/2)
AOF Event Planning
SUNY Sullivan Computer Applications  
What can the AOF offer you? 
Organizational Chart
Academy of Finance Instructors:
Susan Bahrenburg, AOF Director
Annette Schoellig
Advisory Board Members
Regina Brookins

Samantha Busch

Joseph D'Abbraccio

Joan Farrow

Jonathan Farrow

Evadne Giannini

Susan Horton

Laura Quigley

Chris Schmidt

Jane Sorensen

John Veleber

Stephen Wilder
Archives
MCSD NAF Academy of Finance announces scholarship winners (7/1/2021)
Spectrum News covers the Academy of Finance's VITA program (3/5/2021)
Join the AOF for Friday Kahoot Trivia Nights (2/23/2021)
Did you make less than $57,000 last year? Get your taxes prepared for free  (1/29/2021)
Build a snowman, win a prize from the AOF (12/15/2021)
Monticello students get hands-on experience and connect with department directors at the Kartrite Resort (1/16/2020)
Academy of Finance Seniors Offer Free Tax Services  (1/13/2020)
AOF students attend YEG symposium (11/22/19)
AOF accounting students head to the big apple (11/14/19) 
Academy of Finance students get interview crash course from LEGOLAND (10/2/19) 
Runners and restaurants collide at "A Taste of Sullivan County 5K" (5/24/19)
AOF students visit NYC (5/24/19)
AOF alumnus returns to visit with students (5/20/19)
Advisory Board member conducts student mock interviews (5/20/19)
Senior AOF students honored at annual reception (5/16/19)
AOF students celebrate FBLA day with Binghamton Devils (2/28/19)
Alumna Brasington visits MHS AOF (1/8/19)
Dress for success: Advice from a local businesswoman (10/16/2017)
AOF students visit Sullivan County farms (9/22/2017)