Article courtesy of AOF Junior, Breanah Bracy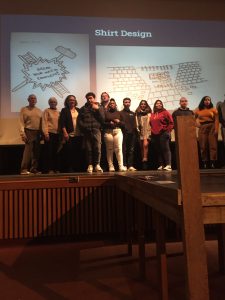 Fourteen students from Monticello High School's Academy of Finance (AOF) attended the Youth Economic Group (YEG) Symposium at SUNY Sullivan County Community College in Loch Sheldrake on Wednesday, November 20, 2019..
The Monticello group consisted of freshman and sophomore students from Mrs. Scholieg and Ms. Andrejcisk's entrepreneurship classes. Both Liberty business classes and Fallsburg students attended this event as well.
The students were randomly placed into six different groups with coaches and in those groups they were asked to come up with a social injustice they were passionate about. Each group was asked to create a 3-5 minute promotional pitch for a shirt design that advocates for positive change on the injustice that they choose. The teams had to hand draw a design, create a financial plan, a marketing strategy, and a tag that explained the meaning of the design. After that, the teams then presented in front of a panel of five judges to market their design and explain the process. The winning team received a cash scholarship between $350-$500 to SUNY SCCC and will have their design made into a real t-shirt.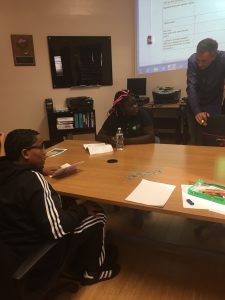 The day included free breakfast and lunch for all the students attending. This opportunity allowed these to brainstorm and work together as a team with people from different school districts. Creating the plan and design in diverse groups demonstrated a collective understanding and desire to create a positive change in our world.