Written by Michelle Lima Enriquez, Monticello High School NAF Academy of Finance student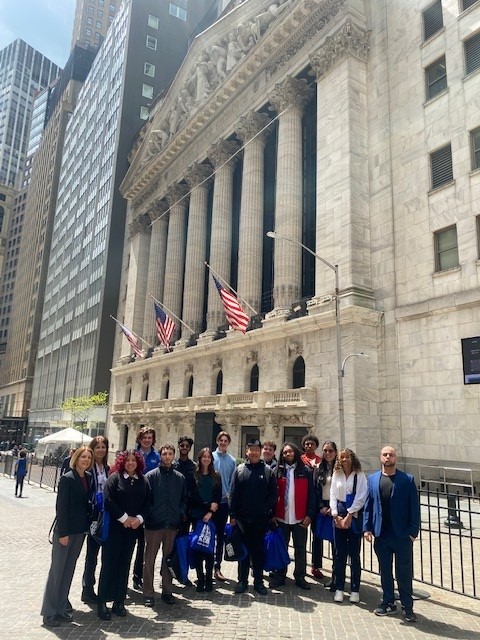 On April 25th, 2023, the New York State Society of Certified Public Accountants (NYSSCPA) held its annual High School Career Day. As a member of the NAF Academy of Finance at Monticello High School, my classmates and I were given the opportunity to participate in this event, and we fully enjoyed the experience. Guest speakers from an array of business and accounting backgrounds gave powerful insights on how to be successful in the business world and shared their own stories of success and self-fulfillment. Additionally, my class was invited to visit the EisnerAmper office located in New York City and interact with employees to better understand what the workplace is truly like. Through meeting with professionals in the business field and getting to know their stories, my classmates and I were given a better grasp of the benefits and opportunities provided to Certified Public Accountants (CPA's) and other business professions.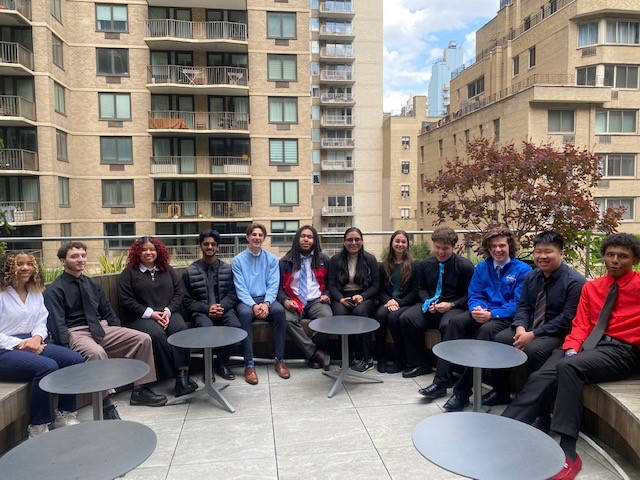 During the seminar portion of the event, we were introduced to various individuals across the business world; some are full-time CPA's, some work as recruiters, and some work for universities in administrative roles. What they all had in common, however, was determination and an ardent passion for their chosen career. These traits were within everyone who participated, but by far the most enthusiastic was one Tommy Tieu. A licensed CPA, Tieu's eagerness to help all the students within the High School Career Day event realize their full potential through career exploration showed in every conversation he engaged in. Whether it be through an anecdote about his own career journey, answering questions, or even introducing himself, Tieu was very forthcoming and energetic. I felt Tieu's talking points were especially relatable – more specifically when he touched on the topic of personal esteem and imposter syndrome. As Tieu put it, imposter syndrome is that feeling when "You feel like you don't belong, despite the work and experience you may have". Imposter syndrome especially affected Tieu during his early career days, when he had all the success he never expected to have and began to doubt himself. To combat this, Tieu turned towards his own support system, and he encouraged us to turn to ours should we ever feel the same way. This idea of having a support system is essential, no matter what stage of life one might be in. Whether we are stressing over the upcoming exam, or worried to death over paying rent, we all need a support system; and I believe Tieu approached this topic masterfully.
For the firm tour section of the event, my class and I made our journey up Manhattan via subway and arrived at the New York City office of the EisnerAmper advisory firm. My mind was blown when I initially walked through those revolving doors: the place was beautiful! The entrance lobby was this pristine white marble, and the offices themselves looked less like the drab cubicles I imagined and more like dream workspaces. A breath-taking balcony, a variety of desks and sofas to comfortably work on, and a ping pong table as the cherry on top. Truly, the EisnerAmper offices were something out of this world. More amazing than the building, however, were the people who greeted and guided us through the firm. Imagine for a moment working professionals taking time out of their busy schedule to show a bunch of starry eyed highschoolers around the workplace and answer their questions; truly, they went above and beyond. I would especially like to thank
Ryan for accompanying us on our trip from Wall Street to the firm. Not only did he go the extra mile – quite literally- to guide us, he even took us to see Grand Central Terminal along the way. Technically, the group photo we took there was not a part of the event itinerary, but the fact that he was willing to take a little time out to show us one of the many amazing sights of New York City highlights the care and quality the employees of EisnerAmper display, both in and outside of the workplace.
Through the NYSSCPA High School Career Day event, I learned a great deal of what it means to be successful, and to be a part of society at large. To be successful means to have passion in what you do, to have integrity in everything you do, and to be open to sharing your experience with others. By communicating in insightful and constructive ways, we can work towards improving both ourselves and supporting the people around us. In short, the true marker of success is the love you have for your work and the impact you have on others; everything else is secondary.