Press release courtesy of MHS AOF Advisory Board Member Samantha Busch
Monticello High School Academy of Finance (AOF) students spent the day at Kartrite Resort & Waterpark on Tuesday, Jan. 13, but this was no swim day field trip. The 16 Monticello High Seniors and Juniors were taking part in a joint effort coordinated by MCSD AOF, local consulting firm HospitalityGreen LLC, and the Kartrite Resort to learn real world hospitality and service experience and explore the opportunities in the field that are available to them after they graduate.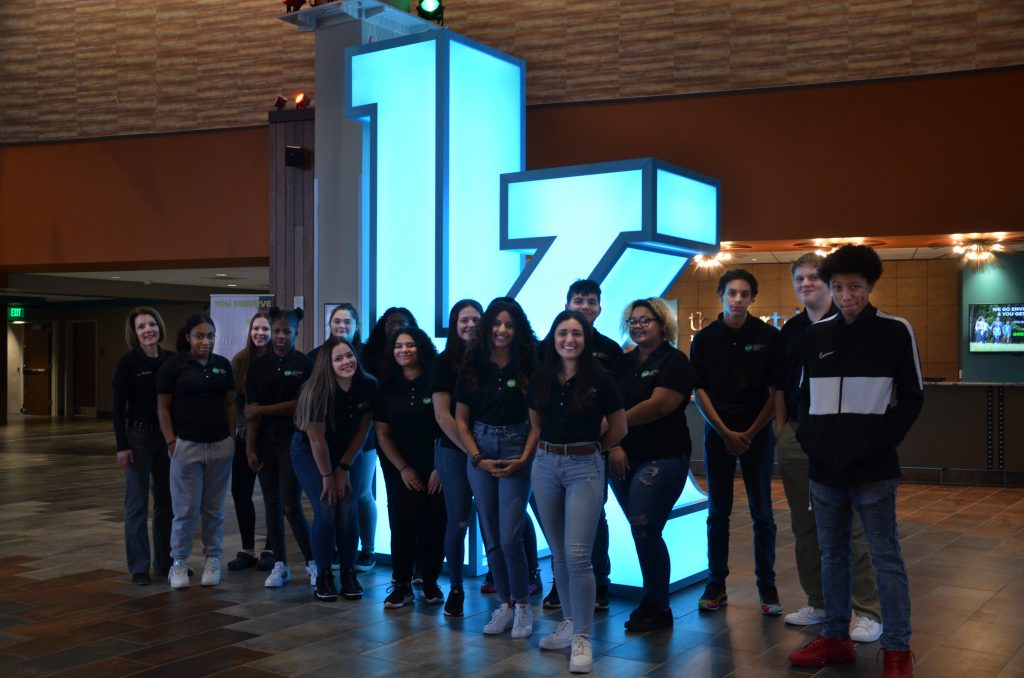 The students spent the morning in seminars with HospitalityGreen trainers strengthening their career readiness skills and practicing some of the more impactful customer service techniques that properties like Kartrite Resort have become known for. Junior MCSD AOF student Trinity Henry said of the morning sessions, "Learning about customer service in class is good but being able to do it hands on and learn it hands on makes all the difference."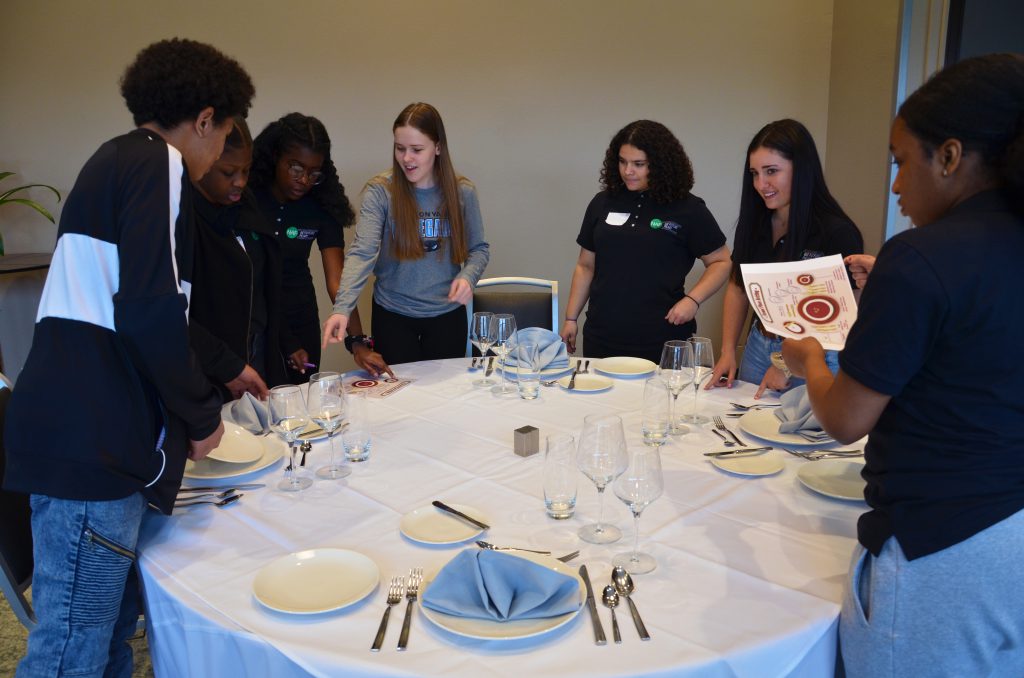 The afternoon was spent with directors from human resources, front desk and aquatics who shared techniques, tips and processes on how to be empathetic, professional and effective and strive to give each customer the best experience possible.
The students finished the day with a behind-the-scenes tour of the resort suites, conference center, kitchen/staff channels, and the arcade and water park.
The entire MCSD AOF team was impressed with the facilities and Kartrite Resorts generosity– particularly Jeff Lagares, Director of Human Resources, who not only helped organize the day and share the impact and mission of Kartrite but took all of the students on a tour of the building.
"We are excited to be a part of this community and with the opportunity to offer residents new hospitality focused career paths. Attracting new employees and providing to them the education and training needed to thrive in this industry is a passion for us. We are excited with 2020 and the years to come in which our guests and employees will continue to learn what our statement Be The Difference means to us at the resort and the reflection of it to all of our neighbors," said Mr. Lagares.
About The Kartrite Resort & Indoor Waterpark
Blending the style of Manhattan with the rustic charm of the Catskills, this luxe family resort features 324 modern all-suite guest rooms, 80,000 sq. ft. indoor waterpark, eight distinct restaurants and bars, rejuvenating spa and fitness center, indoor entertainment center, and more than 11,000 sq. ft. of function space for meetings and special occasions. Heated to a toasty 84 degrees year-round, New York's Biggest Waterpark delights underneath a Texlon transparent roof complete with private elevated cabanas for tanning, lush vegetation and meticulous landscaping — and more than 10 slides and water adventures boasting daring drops and gnarly waves, not-so-lazy river and indoor-outdoor pools. The adventure continues with ropes course, rock climbing, hiking trails, arcade games, mini bowling, laser tag and VR experiences. www.thekartrite.com
About Benchmark Resorts & Hotels®
Benchmark Resorts & Hotels® features the finest in lodging, dining, recreational and meeting accommodations. Featuring unique and distinctive properties renown for exceptional service and for creating unforgettable memory-making experiences, it is the signature portfolio of BENCHMARK®, a global hospitality company, which has been a leading US-based hospitality management company for nearly 40 years. Many Benchmark Resort & Hotels' properties are certified by IACC, the association that represents the finest meeting venues and services globally, and many have also been recognized with the coveted Benchmark Conference Centers® certification of meeting excellence. www.benchmarkresortsandhotels.com. To become a fan on Facebook, visit www.facebook.com/BenchmarkResortsandHotels Follow us on Twitter at https://twitter.com/BenchmarkHotels, on Instagram at www.instagram.com/benchmarkresortsandhotels, and on Pinterest at www.pinterest.com/benchmarkhotels