Fifty students from the Monticello Central School District's Middle and High School Jazz Ensemble programs will participate in a concert that concludes the Liberty Jazz Festival on Saturday, Feb. 1 at 7 p.m. in the Liberty Middle School Gymnasium.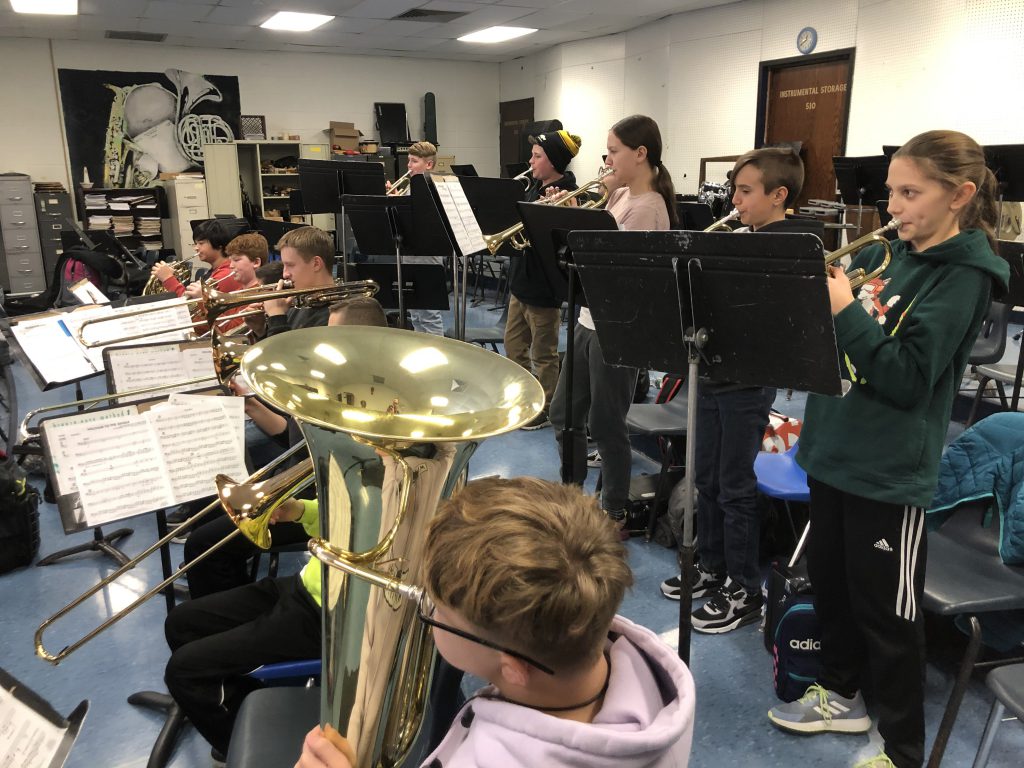 Tickets will be available at the door. Suggested donation for the concert is $5 for adults, $3 for students/senior citizens, and a $15 maximum/family. Proceeds will benefit the LCS Music Department.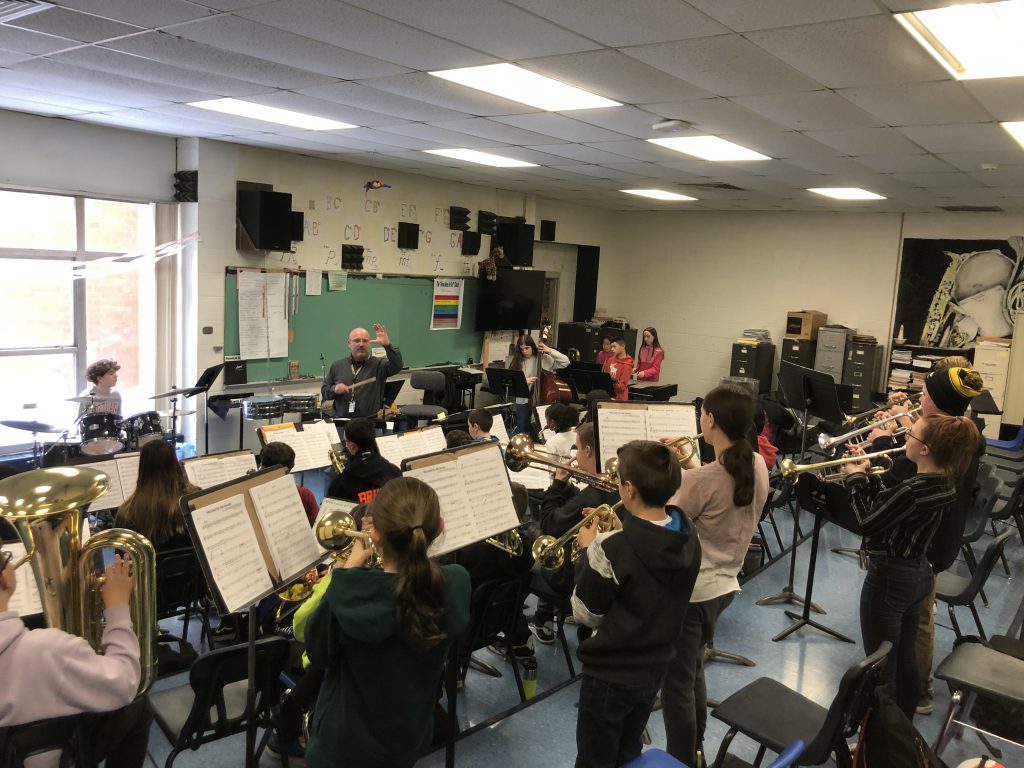 Pictured below is the MHS Jazz Ensemble rehearsing for the event.