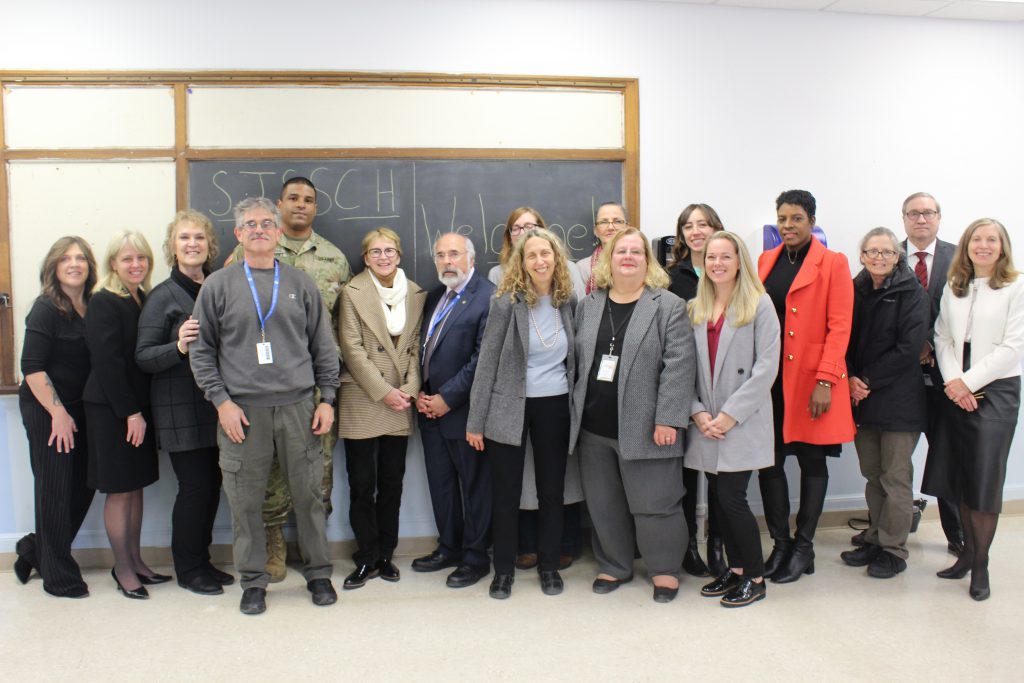 When Monticello students return from Thanksgiving break, they'll find themselves with much more to do after the school day ends. The St. John Street School Community Hub (SJSSCH), located at 22 St. John Street, will open its doors to students beginning the first week of December. Open from 1:30 – 7:30 p.m., the SJSSCH will provide a space for students in the MCSD to socialize, receive academic support and participate in activities in a safe environment.
The SJSSCH is a collaborative initiative between the Monticello Central School District, Assemblywoman Aileen Gunther's Office and a network of partner agencies dedicated to providing the community with a web of resources, services and opportunities ranging from youth programming to medical services.
"Years ago, we had more children living in two parent homes, we did not have an opioid crises or a mental health crisis," MCSD Board President Lori Orestano-James said. "Many things have changed in this community over the years, but one thing that has never changed is that whenever someone in this community needs assistance, this community pulls together to make sure it happens and that is what the SJSSCH is all about – really pulling together those resources to improve quality of life for all."
The initial schedule of activities adds tutoring, an open gym through the YMCA, computer labs and more to the building's existing Nesin Cultural Arts, ATTAIN and My Brother's Keeper programming. A full schedule is available online: https://www.monticelloschools.net/st-john-street-school-community-hub/
To participate, students and their caregivers must fill out a permission slip, which will be available at the hub as well as in the main office in the Robert J. Kaiser Middle School and Monticello High School.  Interested students and their families may contact Coordinator Martin Colavito at 845-791-0781 or email sjshub@cornell.edu Transportation from Monticello High School and Robert J. Kaiser Middle School to the SJSCH will be available beginning on Dec. 9. Participants must arrange their own transportation home.   
Although the SJSSCH is launching with programming geared towards local youth, the ultimate goal is to expand the program to provide resources, activities, medical care and opportunities for the entire community – from babies to senior citizens – seven days per week.
"We're so pleased to be a part of this collaboration and are very excited to get up and running," Monticello's Interim Superintendent of Schools Dr. William Silver said. "The fact that the initial activities for our youth will be available before Winter break demonstrates the commitment of our partner agencies. As the program grows, and I'm confident it will, the district looks forward to the SJSSCH serving the needs of all — students, families, residents and senior citizens – and becoming the true heart of our community."