Kudos to our November spotlights who exemplify November's Life-Ready skill of Goal-Getting. These fine folks, submitted and described by their building/department leadership team, are the experts when it comes to achieving their goals!
Ann Kurthy, Emma C. Chase Elementary School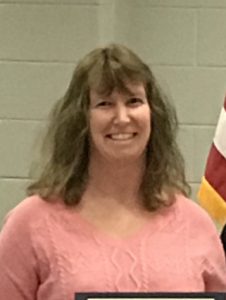 "Congratulations to Mrs. Ann Kurthy for being chosen as our November spotlight. Mrs. Kurthy is the instructional coach at the Emma C. Chase School. She is also the RTI chairperson and provides AIS reading for the first grade. Mrs. Kurthy has provided knowledge and guidance to our staff and students. Thank you for your dedication," – Emma C. Chase Elementary School Leadership Team 
Karen Collura, Monticello High School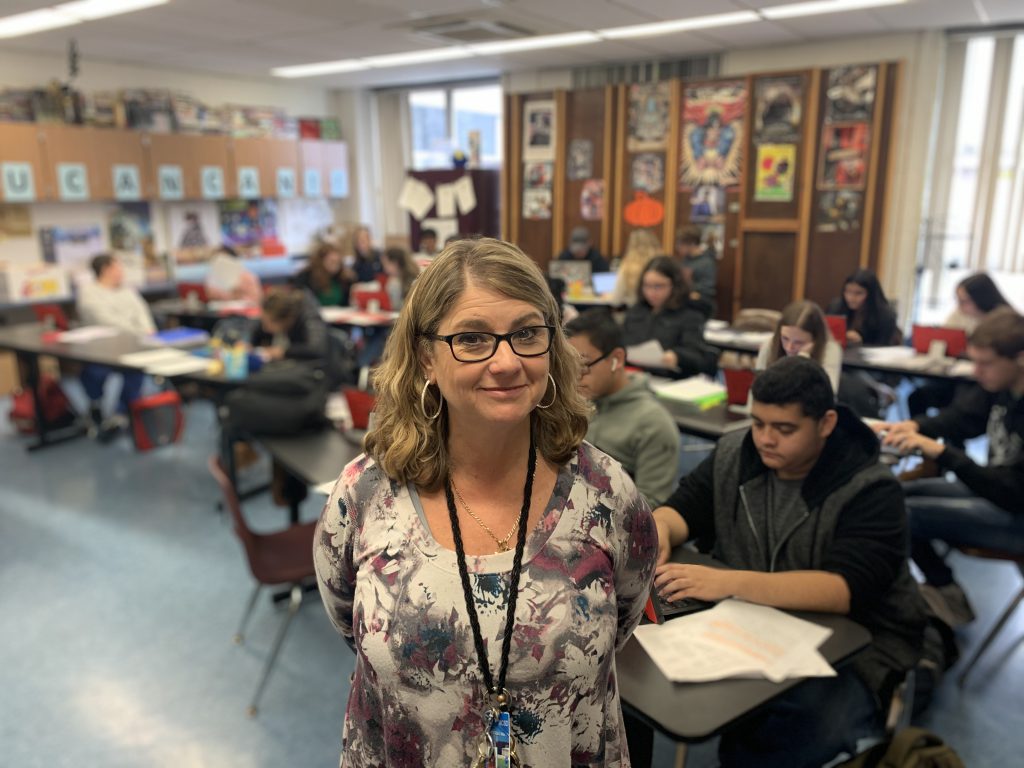 "Goal-getting is not about passively setting a goal and then seeing how it plays out. Goal-getting is about setting a goal, even one that you might not know how to accomplish, and then being demanding of yourself to accomplish it. Goal-getting is about knowing, I mean really knowing in your head and heart, that it takes slow, hard, intentional, incremental change to accomplish big goals. It usually requires changing something about yourself to get there.
Karen Collura is someone who is consistently setting goals and then strategically and diligently working to see them come to fruition. Karen takes the initiative every year to plan for and implement either our Memorial Day or Veterans Day assembly. She has accepted the responsibility for coordinating, planning, and implementing our Thanksgiving Food Drive and Holiday Toy Drive and their corresponding assemblies with the effort to make them better every year. She puts in additional time and energy preparing our students interested in drama, the stage kind, for our annual drama production; nurturing and demanding the best from our student participants. Then there are the responsibilities she shoulders as the English Department Instructional Leader. Every year she is intentional in organizing departmental effort to improve student performance and help our students become more Life Ready. Aside from the more formal roles, Karen is always on the lookout for ideas to improve any facet of our school that will benefit the accomplishment of our school-wide goals. She collects these ideas from colleagues, social media, other schools, and personal inspiration. Her keen awareness of our school goals, dynamics, and relationships have equipped her to be a force of positive momentum for goal-getting around the building.
We are thankful for the resourceful, courageous, and unselfish attitude and effort that Karen consistently demonstrates to ensure the unceasing incremental progress that is necessary to accomplish her personal, professional, our school-wide team goals," – Monticello High School Leadership Team 
Manufacturing and Construction students

, RJK 
Zeus Rey Llamera

Madison Kehoe

Dustin Smith

Berwin Rivera

(not in photo) Mason Warner and Kristian Calderon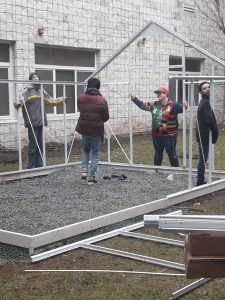 "This month RJK is spotlighting a few high school students who are assembling our greenhouse for the middle school.  They have been utilizing their time in class with Mr. Waddell to work toward their goal of completion.  These students have had to persevere through some tough climate to get some of this work done.  RJK is appreciative of their expertise and the time they have devoted for the greenhouse that will be used for curricular and extracurricular lessons that will enrich the science curriculum and educate students on sustainable agricultural practices," – RJK Leadership Team 
Kindergarten Team, George L. Cooke Elementary School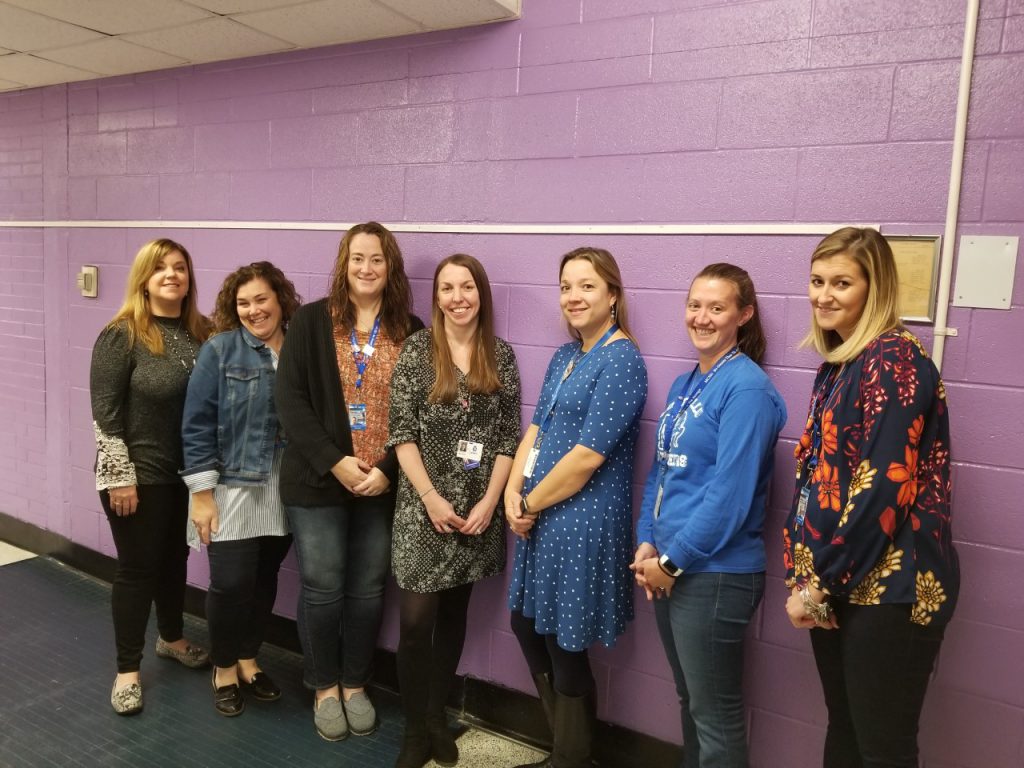 "The Cooke Kindergarten team, Mrs. Vandermulen, Ms. Hobby, Mrs. Lucak, Mrs. Liebman, Mrs. Wells, Mrs. Buda and Mrs. Somers, have been working hard in their pursuit of helping their students reach their goals. They have been building the students' understanding of community and the people in it — the community of the classroom, of the entire school, and the greater Monticello community. It has been exciting learning about the emergency responders and the work they do to keep everyone safe in the community.
This year, Jessica Vandermulen led the Kindergarten team in organizing their Thanksgiving Feast to thank the emergency responders. This year's feast was extra special. The entire Kindergarten participated in preparing the decorations for the feast and enjoyed their Thanksgiving meal with representatives from the Monticello Fire Department, Monticello Police Department, Mobile Medic, Sullivan County Sheriff's Department, and the New York State Troopers. Some of the parents came to help serve the students and their special guests. The students were excited and appreciated that the emergency responders were with them to share in their thanks.
The administrative team at George L. Cooke is thankful to have a Kindergarten team that works hard to connect classroom learning with the community we live in," – George L. Cooke Leadership Team 
Joyce Wells, Kenneth L. Rutherford Elementary School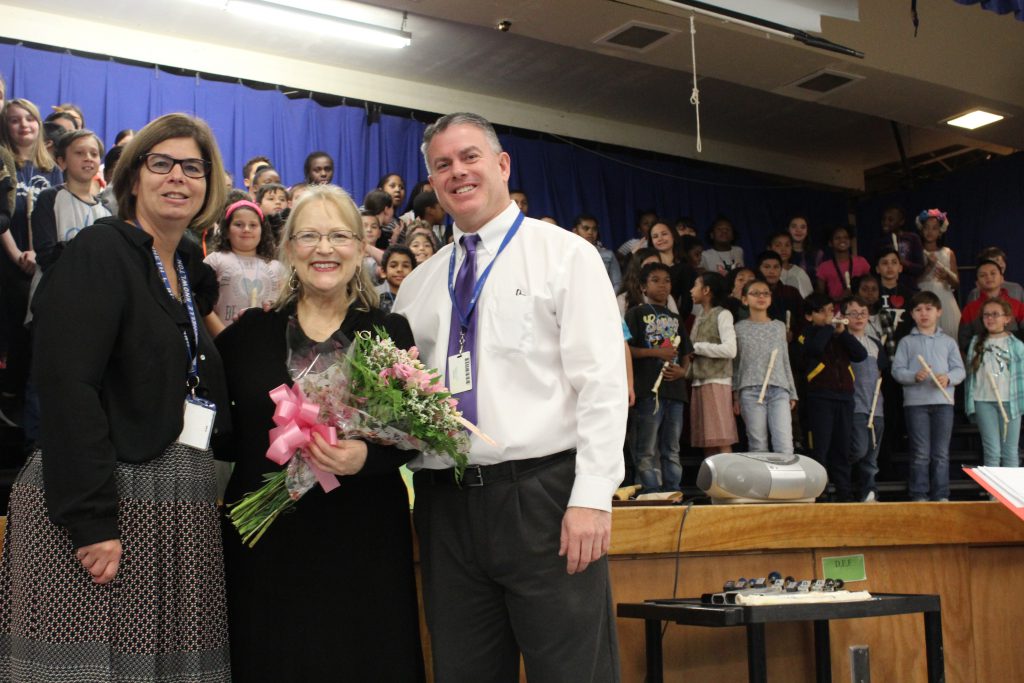 "We wanted to extend our sincere thank you to Miss Joyce Wells for making the 2019 Winter Holiday Concert such a success   The amount of planning that goes on  behind the scenes  is enormous.  The preparations begin in early fall with teaching each grade level their numbers for the show.  Coordinating guest performers  and scheduling rehearsals with each grade is a huge undertaking to arrange.  Since meeting Miss Wells, she has been an advocate for her students and the music program.   While Miss Wells is retiring at the end of the school year we are thankful that she will continue to advocate for her students and the wonderful music program here in Montciello. Thank you for your endless patience, motivation, and persistence which helps us all  become better students and educators," – KLR Leadership Team