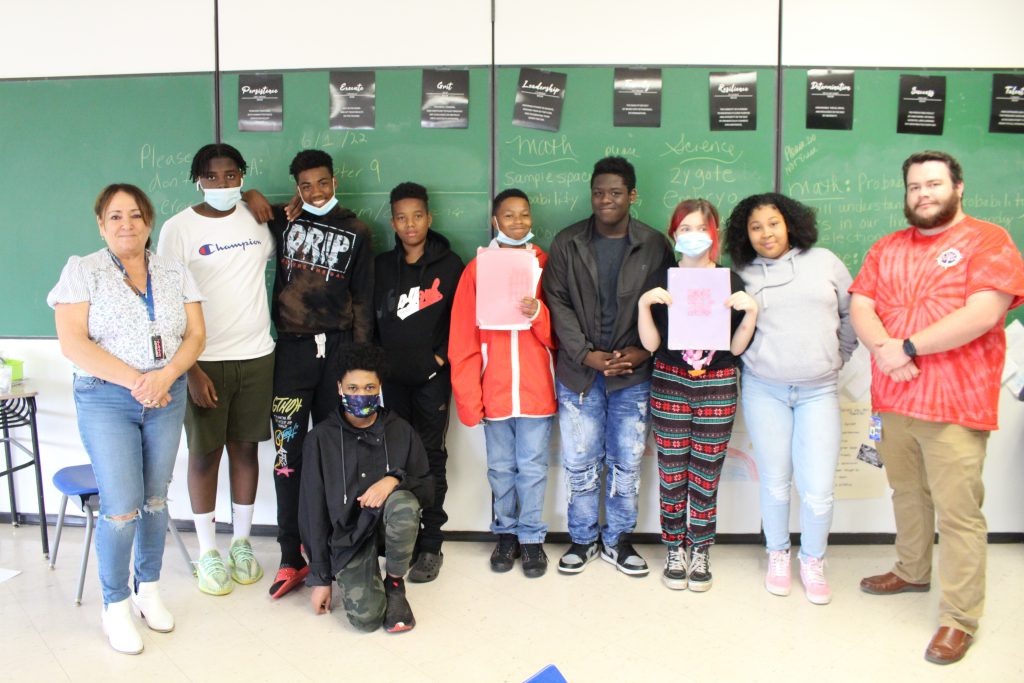 Seventh-grade students in Mr. Durkin and Ms. Fox's classes are learning important lessons about compassion and standing up for what's right from a girl their own age. Although the girl died more than 80 years ago, her words continue to be known to many people around the world.  
Over the past two months, teacher assistant Robin Cruz has led students in a project based upon Anne Frank's diary. The students read an abridged version of the book, which also included contextual information such as articles and maps. After reviewing the book, the students then compiled a report that included three drawings, a map and a report on Anne's story.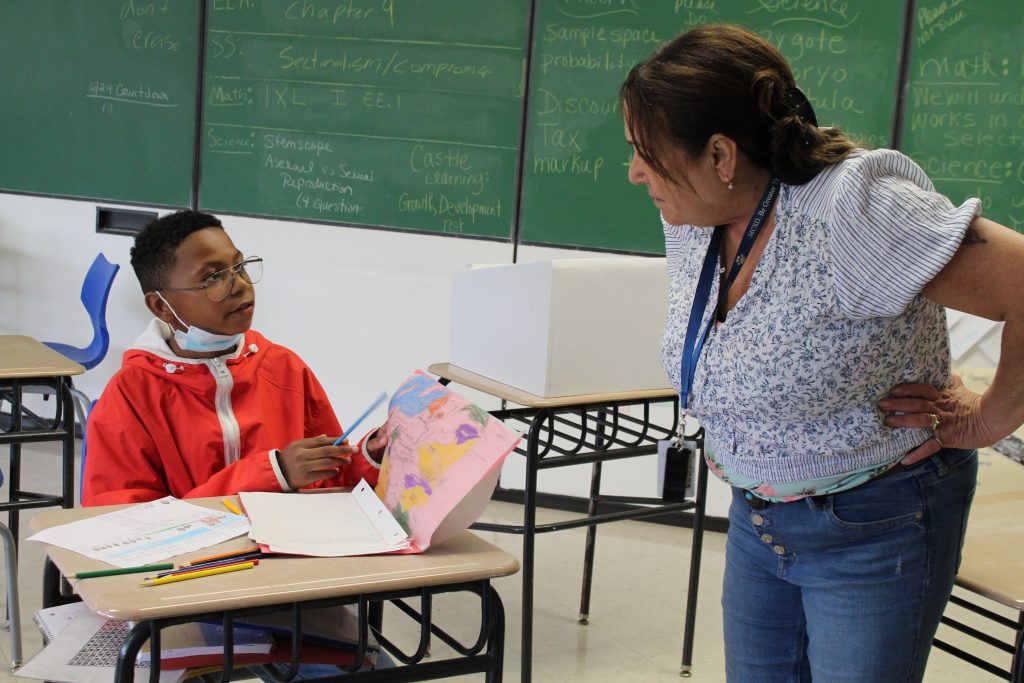 Ms. Cruz, whose father escaped from Nazi Germany, has been leading lessons on Anne Frank for 18 years. She began teaching students about Anne Frank after experiencing and hearing about anti-Semitic incidents near and far.
"I have been doing this for 18 years, and every year the students ask the same question: 'how could this have happened?", Ms. Cruz said. "It's important that they learn about the horrors of the Holocaust and why it's so important to treat other people with respect."
The students rattle off facts that they learned through the experience: Anne and her family had to wear a yellow star; Jewish homes and businesses were destroyed on Kristallnacht; Jews were forcibly moved to death camps where many were killed; everyone in Anne's family died in camps except for her father, Otto.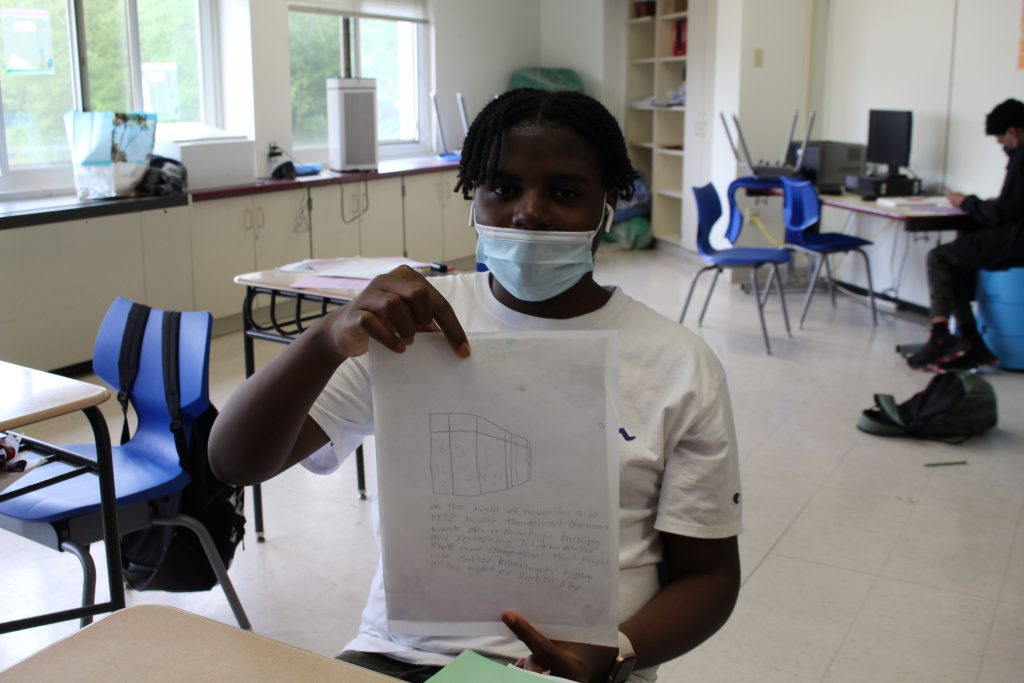 The students worked on their reports during their Excelsior period – a daily period where all middle school students are free to catch up on homework or meet with teachers for extra help. Ms. Cruz turned the Excelsior periods that she led into "tech-free zones," with students leaving their devices behind and focusing on reading and writing their report.
"It was awesome for the kids to be able to do something productive during their time," Mr. Durkin said. "There was no fooling around at all. Ms. Fox and I are grateful to Ms. Cruz for leading this project."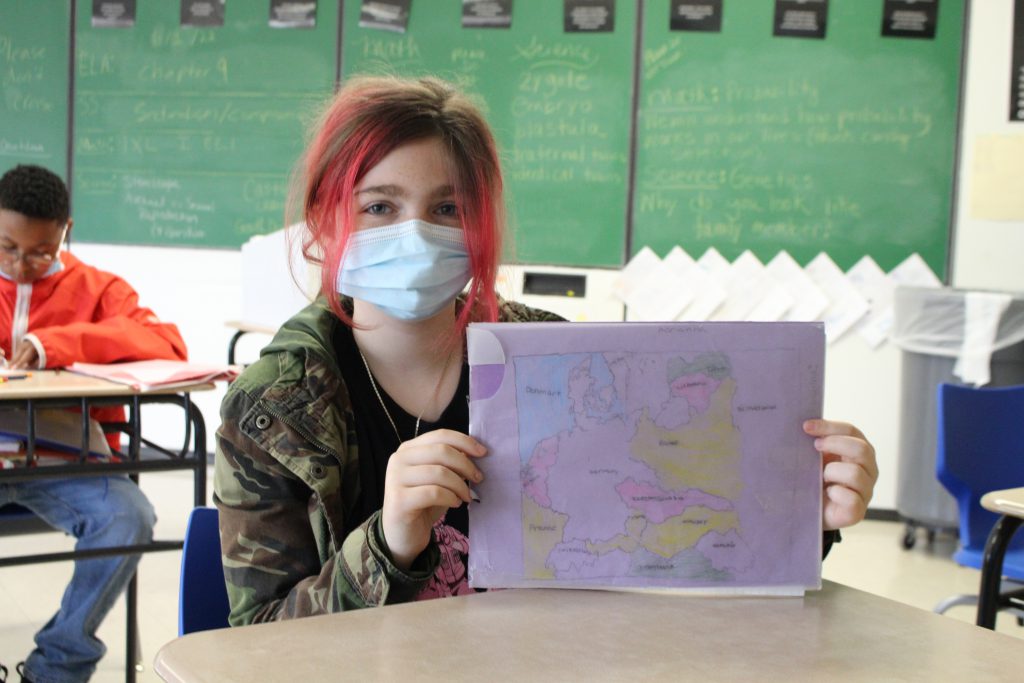 "It makes me feel sad knowing everything that she went through and that she was murdered," student Dynasty said. "Just thinking about it almost brings tears to my eyes. I am happy that they found the diary so they could show what happened to the whole world. I am happy now that I know the background because if it wasn't for her diary we wouldn't know anything about her."
"[Reading the book] made me more compassionate," student Karachaun said. "It taught me to speak up if you see something bad happening."