Six Monticello High School alumni were inducted into the district's Hall of Distinction on Friday, June 3 after a two-year pause on the event due to the COVID-19 pandemic.
On Friday, June 3 the Monticello Central School District held its ninth annual Hall of Distinction ceremony in the Arnold Packer Hughs Auditorium at Monticello High School. Six individuals were inducted as the Class of 2021, in front of their families, MCSD staff, the MCSD Board of Education, the Hall of Distinction Committee and MHS students. The inductees for the 2021 Hall of Distinction were:
Dr. Todd Cellini, MHS Class of 1997
Judge Mark Meddaugh, MHS Class of 1971
Henry "Hank" Good, MHS Class of 1972
Cynthia MacAdam Gilmour, MHS Class of 1980
Warren "Buddy" Goldsmith, MHS Class of 1959
Seth Rausch, MHS Class of 1996
The ceremony honored each inductee's remarkable work and achievements in their professional careers since their graduation from Monticello High School. Five of the six inductees attended the ceremony, which was emceed by Hall of Distinction committee chairperson Lori Orestano-James, with help from Superintendent Matthew Evans. As each inductee received their award, they were introduced by someone close to them who attested to the inductee's success and character. Inductees then spoke to the audience, providing valuable insight and advice on how to be prosperous both professionally and personally.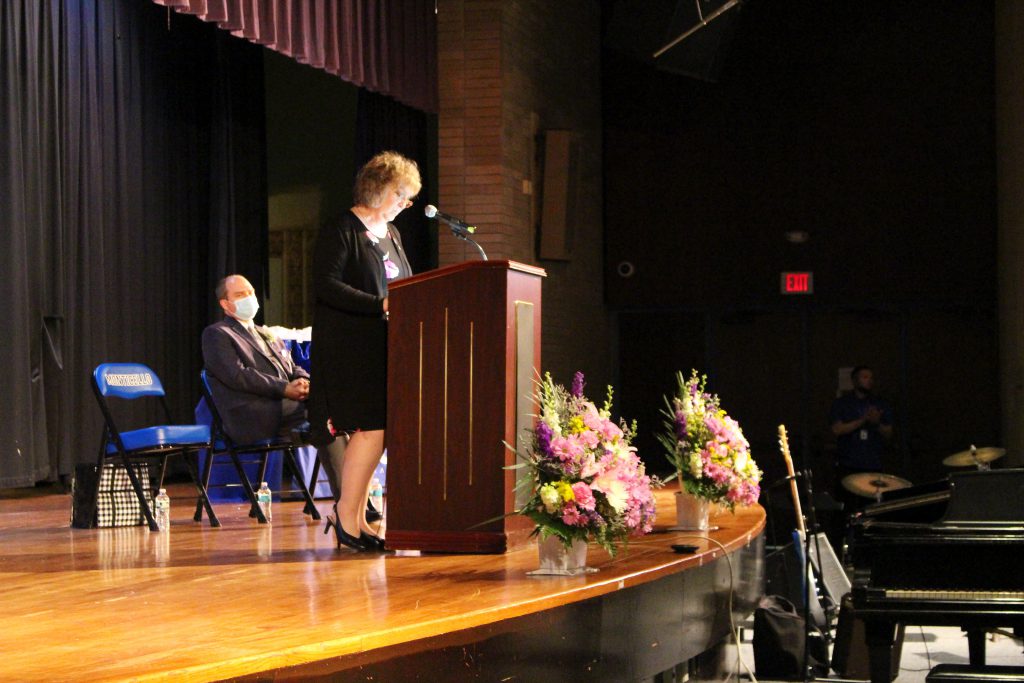 The ceremony concluded with the unveiling of each inductee's plaque on the wall outside the MHS Auditorium. The plaques were hung alongside past Hall of Distinction honorees and commemorated the professional achievements of this year's inductees. Similar to past honorees, the success of the Hall of Distinction, Class of 2021 is forever enshrined, serving as an inspiration for future Monticello generations.
Watch the 2021 Hall of Distinction ceremony.
View the 2021 Hall of Distinction photo album.
About the Hall of Distinction
The Hall of Distinction honors highly successful Monticello alumni, former board of education members and former employees who have achieved distinction, outstanding accomplishments or made significant contributions within their school, family, career, community and/or personal lives. It was established during the 2012-2013 school year and is located in the lobby outside of the Arnold Packer Hughs Auditorium in Monticello High School. Do you know someone deserving of this honor? The Hall of Distinction Committee is accepting nominations for the 2022 Hall of Distinction. More information and a nomination packet can be found on the Hall of Distinction webpage on www.monticelloschools.net under "About Us". Nominations are due by June 30, 2022.