Our Journey Towards Graduating Every Student Life Ready:
Remaining Unstoppable in Our Pursuit of Educational Success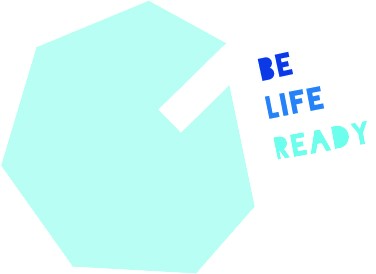 The information on this webpage represents planning that is fluid and flexible.  Plans may change to better accommodate student needs and promote safety for everyone.  Thank you for your understanding.
UPDATE: Sept. 24: Monticello High School Phase-In Schedule/Cohort Model to Change; Grades 10-12 will now begin in-person learning starting Oct. 5 
Quick Links
Required Components of Reopening Monticello High School
Returning Students Following COVID-19 Indicators or Who Have Tested Positive
Academic/Instructional Program Planning for Reopening Monticello High School
Shift to Virtual Learning in the Event of School Building Closure Due to COVID-19
Student Grading and Report Practices
Extra-Curricular, Athletics, Physical Education and Performing Arts
Communication with MHS Administration, Guidance, Faculty, and Staff
Required Components of Reopening Monticello High School
It is our goal to balance best educational practices with safety of both students and staff during this challenging time. The following precautions must be taken to ensure the safety of our school community while allowing for in-person instruction.
Students and staff will wear masks consistently during the day. Exceptions include when eating, drinking, when participating in individualized instruction that specifically targets speaking skills as directed by the teacher, and if asked to remove their mask by our nurse or school administrator to ensure the safety, health, and wellness of the student.
Students and adults who qualify for a medical exemption to wearing a mask will be accommodated and alternative personal protective equipment will be explored for them and others who are in proximity to them during the day. These individuals will also be provided with a special identification card that they will be required to have on their person at all times for security purposes.
Daily health screenings for employees and students are required. Anyone with a temperature of 100℉ or greater will result in non-admission to school.
Parents are asked to take their student's temperature before coming to school. If a student has a temperature of 100℉ or greater, do not send them to school and notify the main office for attendance purposes. If a student has a recorded temperature of 100℉ or greater upon arrival at school, or during the school day, the parent/guardian or a listed emergency contact in our SchoolTool system must be available to pick up the student.
School employees are asked to take their own temperature prior to coming to school and will also have their temperature checked upon arrival.
Contact tracing and coordination with local health department guidelines will be followed.
Daily cleaning and disinfecting protocols will be followed.
Shared school supplies, including books, will be minimized and when shared, the items will be disinfected.
School visitors will be restricted to those required for school business and by appointment only.
Students and staff will be trained on proper hand hygiene practices.
Returning Students Following COVID-19 Indicators or Who Have Tested Positive
It is important to ensure that anyone who has either suspected or confirmed COVID-19 remain at home to ensure the safety of others. Guidance from the Sullivan County Department of Health will be followed to ensure the safety and well-being of the school community. Specific information regarding this process will be shared when determined.
Academic/Instructional Program Planning for Reopening Monticello High School
The academic/instructional program will consist of a blend of in-person and online learning with assignments being posted and submitted through an online Learning Management System called Microsoft Teams. The Microsoft Teams program is accessible from any location and device with an internet connection. Devices for accessing this system will be provided for students who need them, and it will be the students' responsibility to bring the device and charger to school each day for in-person instruction.
Time will be dedicated during the first week of school to provide orientation for students to familiarize them with school requirements, the learning management system (Microsoft Teams), technology/internet skill development, promote social-emotional skill development amid the pandemic, and new protocols specific to promoting their safety, health, and wellness during the COVID-19 pandemic.
Grades 9-12 will be planned for an alternating cohort model (Cohort A or Cohort B) with half of the students (Cohort A: Monti) coming to school for two consecutive days on Monday and Tuesday with the other half of the students (Cohort B: Panthers) attending on Thursday and Friday. Wednesday will be used for disinfecting school spaces between the two cohorts. This will allow for more effective physical distancing measures.
Students who commit to the hybrid model of in-person and remote learning will be assigned their cohort based on their busing zone to allow siblings in the same household (K-12) to attend school on the same days and participate in remote learning on the same days. The only difference is if a sibling qualifies and commits to "Cohort C" and other siblings do not.
Students in "Cohort C", who will qualify for attending in-school sessions for all four days per week (Monday, Tuesday, Thursday, and Friday), will include students with disabilities in self-contained classroom settings, English language learners, students who are homeless, and students without internet access in the home.
The in-person school experience for our hybrid in-school and remote learning program will occur in phases to ensure that all of our health and safety protocols are operational. Phases are anticipated to occur in weekly increments but may be adjusted to ensure safety.

Phase 1 will begin with students in our "Cohort C" and our 9th grade students split between Cohort Monti (Monday and Tuesday) and Cohort Panthers (Thursday and Friday). 
Phase 2 will add in 10th and 12th graders attending in their assigned cohort.
Phase 3 will add in 11th grade students in their assigned cohort.

All remote instruction  will begin on September 14, 2020. Please click here for an update on the dates when students will resume in-person instruction. 
Instruction will be provided through the school's learning management system (LMS), Microsoft Teams, whether in the building or working remotely. A blended learning model in the form of station rotation or flipped classroom approach will be used. More information on these models can be found in the document "The Student Remote High School Experience."
During remote/online instruction, teachers will be providing both synchronous (live online video with teacher) and asynchronous (assigned coursework without live online video with teacher) instruction to support student learning and achievement. Teachers have been participating in professional development to increase their ability to delivery instruction remotely/online. Teachers will have the technology and materials to facilitate remote/online learning.
When in the building, students will be assigned to a specific learning location for the duration of the day. Teachers will rotate into the classrooms to work with students. The teacher in the room might not be the specific teacher of your student's course.
Students might travel to courses such as science labs, performing arts, visual arts, technology, family-consumer science, and physical education on a rotational basis depending on the course requirements and availability of the corresponding space and teacher.
Student attendance will be required and recorded daily. For students attending in-person sessions, daily attendance will be taken in their assigned classroom. When students are working remotely, synchronous (live online video with teacher) instruction may be scheduled. Student attendance during synchronous instruction is expected. When students are working remotely on asynchronous (assigned coursework without live online video with teacher) instruction, teachers will utilize the Microsoft Insights application within Microsoft Teams to monitor daily student participation/attendance in their course.
Requirements for attending synchronous (live online video with teacher) instruction in College in the Classroom (CIC) courses must be strictly adhered to as per SUNY Sullivan and Syracuse University (SUPA) guidelines. See course syllabus and teacher for details.
There will be no field trips until further notice.
Remote Learning Days:
The schedules presented for remote learning days are samples only and do not reflect what every student will have for their schedule. Student schedules vary according to their selected courses and when they will be offered.
BOCES Program
For our Monticello students that attend full day BOCES or other out of District programs, students will be transported directly from their bus stop to their program, and then directly home.  Transportation will begin on the day that the program begins. 
For students participating in the BOCES Career and Technical program, we will align the student cohort for Monticello High School and the BOCES program.  Students will be transported to the High school and then take the transfer bus to their program.  If you would like to transport your child directly to their program, rather than take the bus, BOCES will ask that you pull up and have your child screened prior to exiting the vehicle.  Additionally, should you choose to drive your child to Monticello High School the transfer bus will be available for them to take to and from BOCES
Specialized Services
Students who require specialized services will continue to receive those services to the maximum extent possible.
Students in self-contained special education programs will have the opportunity to be onsite daily when school is in session (Monday, Tuesday, Thursday, and Friday).
Students receiving special services will continue to receive these services (e.g., ENL, speech)
Shift to Virtual Learning in the Event of School Building Closure Due to COVID-19
COVID-19 rates are being closely monitored, and there may come a time when school buildings must be closed. Instruction will continue during any building closure to ensure continuity of students' education.
In the event school buildings are compelled to close, school will resume virtually.
The school day, and corresponding times of classes, will be adjusted to a later start and end time to the school day. This will be communicated ahead of time and posted on our website.
Students will follow the in-school schedule when at home with live, virtual instruction, blended with recorded teacher lessons, online group work, and small group instruction. Students will be engaged in learning activities when classes would have been in session.
Student and staff attendance will be taken daily.
Student Grading and Report Practices
Grades are used as a tool to monitor learning. Reporting of grades to home strengthens the home-school connection. As such, grades are continuously available through the parent portal in SchoolTool.
The sudden closing of school due to the COVID-19 pandemic in March, along with the uncertainty regarding everyone's transition and experience to remote/online learning, led to a decision to ensure our grading practices "did no harm" to students following the closure. However, as we begin the new school year in September, students must meet all expectations for the quality and quantity of student work per course requirements. This includes participation in assigned classes each day, turning in required coursework on time, and demonstrating academic honesty and integrity in the completion of assignments and assessments.
Our current Board of Education Policy on Grading will be utilized during the 2020-2021 school year.
The MCSD Policy 4710 "Grading Systems" is available for reference on our policy web page.  Use the "Table of Contents" on the left side of the page to select "Section 4000 – INSTRUCTION" and policy "4710."
The District will issue report cards based on the scheduled cycle (see MCSD Calendar for specific dates). Courses will be graded using a numerical grading system. Weighted numerical grades will factor into student GPAs. Selecting courses as Pass/Fail will not be an option.
College in the Classroom (CIC) course grading and reporting requirements will be as per either SUNY Sullivan or Syracuse University (SUPA) direction.
If you need assistance with setting up and logging into SchoolTool, please contact your student's guidance counselor or our secretaries in the main office.
If your student needs assistance with technology, please visit the Tech Support webpage for tutorials, FAQ and technology contact information.
Food Services
Students' nutritional needs will continue to be met while maintaining social distancing precautions. Breakfast and lunch will continue to be served to students daily. Students may bring their own lunch with them to school. Deliveries of outside food to the school are not allowed. Students may also bring their own water bottles as water fountains will be closed and only water bottle refilling stations will be available.
Breakfast will be a "grab and go" upon entry to the building.
Lunch will be pre-packaged and served to students in the classroom to ensure appropriate social distancing.
Alternate locations will be provided for students with severe food allergies, as needed.
Special accommodations pertaining to a student's required diet will be provided.
When students are learning/working remotely from home food will be distributed per the district distribution plan.
Facilities
To reduce the chance of spreading infection, the following precautions will be taken in our physical setting.
Filtration and ventilation will meet or exceed minimum requirements.
Students will be asked to carry a reduced number of materials with them daily. Locker rooms and lockers will not be used until further notice. Students may carry a backpack to transport their materials back and forth to school.
Students will be expected to wear sneakers and proper clothing on days they participate in physical education.
Hallway traffic will be one-way, where possible, with appropriate signage.
The cleaning of desks and frequently touched surfaces during the day, and when students are not present in the classroom, will be ensured. Shared materials will be limited and, where necessary, effective sanitation will be ensured.
Bathrooms, and other commonly used areas, will be cleaned frequently.
Hand sanitizer will be provided and used throughout the school day by both staff and students. Hand sanitizer stations will be installed at doors for entry and exit. Disinfecting wipes for work areas and supplies will be provided.
Extra-Curricular, Athletics, Physical Education and Performing Arts
Physical education, performing arts, and some extracurricular activities carry additional risk for spreading infection. Thus, at this time we are determining if and how these activities can be carried out safely.
Students will be expected to wear sneakers and proper clothing on days they are permitted to participate in physical education. Locker rooms will not be used.
The ability to provide physical education and the performing arts while ensuring 12 feet of spacing between participants is being assessed.
Currently, interscholastic sports are not permitted. Additional guidance is expected to be forthcoming.
Extra-curricular activities will be assessed to determine which can be conducted virtually. Any extra-curricular activity that is approved to run will happen remotely/virtually only.
Transportation
Transportation on school buses while maintaining physical distancing is challenging. Accommodations will be made to ensure students are able to maintain physical distancing while riding the bus and surfaces will be routinely sanitized.
Masks, covering the nose and mouth, will be required on school buses at all times.
Parents/guardians must screen their student(s) for fever/signs of COVID prior to getting on the bus; sick students, or students with a temperature of 100℉ or greater, must be kept home.
Students will be assigned seats for appropriate physical distancing.
Members of the same household/family will sit together on the bus.
Parents are encouraged to drive their children if possible.
Staggered school arrival times and dismissal procedures will be necessary.
Communication with MHS Administration, Guidance, Faculty, and Staff
It is important to maintain open lines of communication between school and home. Parents should communicate with school professionals whenever there is a question or concern. The High School Directory phone number is 845-794-8840 where you can select the department or office you wish to reach.
Students and parents/guardians can use the students' Microsoft Outlook email application to send emails to school professionals. If you start typing the name of the school professional in the "To:" location the system will automatically provide names of school professionals. Please be sure to use the "Subject Line" to put the "Student's Name" followed by the purpose of the email such as, "Student Question" or "Parent Concern." School professionals access and respond to their email regularly and are expected to respond back to students and parents within a reasonable amount of time, usually within two workdays.
Directions on how to e-mail high school administration, guidance, faculty, and staff on the "About Monticello High School" page.
Contact information for our guidance department personnel is available on the high school's Guidance Department webpage.  
If students and/or parents/guardians have questions specific to a course of study the first point of contact is the student's teacher as listed on their schedule.
If students and/or parents/guardians have a question regarding the academic program or student services, they should contact their assigned guidance counselor.
If students and/or parents/guardians have a question or concern regarding safety or have not been able to resolve a concern with their teacher or guidance counselor then contact your corresponding cohort AP.
If students and/or parents/guardians are unable to resolve a question or concern with their teacher, guidance, or assistant principal then they should contact High School Principal Stephen Wilder.
Informational announcements will be communicated via our SchoolMessenger application, the Kinvo application, and our high school website.