The Enrichment/Review/Resource webpage is your one-stop-shop for a variety of resources to help during the COVID-19 outbreak and subsequent school closure. This page is frequently updated; please check back for the most up-to-date information. 
For information regarding individual class assignments or information, please contact your/your child's teacher. 
Table of Contents
Coronavirus-related announcements/information
Central Office/Business Offices
Childcare for Essential Workers 
Educational/Enrichment resources 
Food Pantries and the Pandemic-EBT program
Robert J. Kaiser Middle School students 
Coronavirus-related announcements and information
For an archive of coronavirus-related announcements and information, please click here. 
Central Office/Business Offices
In order to limit the spread of COVID-19 (2019 novel coronavirus) and to comply with public health guidelines to maintain social distancing, Monticello Central School District's Central Administration and Business Offices will be scheduling appointments in order to limit visitors. Please call 845-794-7700 to schedule an appointment if you should need our services.
Childcare for Essential Workers
By Executive Order, the public school districts of Sullivan County, in collaboration with the Sullivan County Child Care Council, have developed emergency child care plans for essential workers. Essential workers include first responders, healthcare workers, food manufacturers, supermarket workers, food preparation workers, commercial truck drivers, transit workers, carriers of critical and essential materials, construction workers, manufacturing workers, specialized equipment workers related to health or safety of the public and nonprofit and social service agencies providing support to families, and employees in related fields.
The plan is meant to serve those essential workers for whom child care has become a burden during the response to COVID-19. If you meet the definition of an essential employee and have child care needs, access to free childcare via the CARES Child Care Scholarship from the Office of Children and Family Services is available to those who qualify. 
Essential workers that currently have their children in licensed/registered child care or need child care may apply by clicking this link:  https://forms.gle/MJ95dpSdP6ehMfFF9
You will be contacted by the Sullivan County Child Care Council, Inc., within one business day. They will follow up on the next steps to gather information about your household and help you identify a participating child care provider or work with your current registered or licensed child care provider.
ClassLink
Your children can use ClassLink to access the apps that they use in school. If you are unfamiliar with logging into ClassLink, please watch the video below:
Cómo acceder a ClassLink en en español 
Ya sea que esté utilizando un dispositivo móvil, una tableta o una computadora, para acceder a ClassLink, todo lo que tiene que hacer es navegar al sitio web del Distrito Escolar Central de Monticello. Una vez que esté aquí, desplácese hacia abajo hasta que vea la palabra "conectar". Luego, si mira debajo de la palabra "conectar", aparece la palabra ClassLink. Presione Classlink. Cuando llegue a este sitio, hará que el estudiante ponga su nombre y su apellido y luego una contraseña que comience con hashtag hashtag. Esto les permitirá acceder a todas las aplicaciones que tienen en la escuela.
Counselor's Corner
The Monticello Central School District recognizes that these are very trying times for our students and their families.  We have put together the following resources in the hopes that they will be helpful.  Please know that although we are not physically in school, we are still available as a support.  Please feel free to reach out to one of the following members of the support staff should you need assistance: 
KLR support staff
Harriett Dever        hdever@k12mcsd.net KLR  
Mackenzie Biro  mbiro@k12mcsd.net KLR  
Jamie Gaebel Bury  jgaebelbury@k12mcsd.net KLR 
Cooke support staff
Regine Fontaine  rfontaine@k12mcsd.net Cooke  
Kenneth Montemurro  kmontemurro@k12mcsd.net Cooke  
Linda Wertheim  lwertheim@k12mcsd.net Cooke  
Chase support staff 
Kaitlen Rubin  KRubin@k12mcsd.net Chase  
Elementary school counselor
Molly Messina mmessina@k12mcsd.net Elementary 
MCSD School Counselor, Molly Messina, has put together a guide for parents of elementary-aged children highlighting how to help younger children cope through the COVID-19 closure. 
Click here to watch in English
para una traducción en español haga clic aquí
RJK support staff
Catching Up with the Counselors video series
Harrison Larkin  HLarkin@k12mcsd.net RJK  
Barbara Shaw-Zirt  BShaw-Zirt@k12mcsd.net RJK  
Sharon Zimmerman  szimmerman@k12mcsd.net RJK  
Jennifer Ducey jducey@k12mcsd.net RJK
Brittany Zaccaria bharden@k12mcsd.net RJK
Shannon Follansbee sfollansbee@k12mcsd.net RJK
Laurie Oshinsky loshinsky@k12mcsd.net RJK
MHS support staff
Daniel Jankowski  DJankowski@k12mcsd.net MHS  
Annette Rasmussen  arasmussen@k12mcsd.net MHS  
Angela Padhiar  APadhiar@k12mcsd.net MHS  
Brianna Lagarde blagarde@k12mcsd.net MHS 
Katherine Truesdell ktruesdell@k12mcsd.net MHS 
Allyson Steinberg astenberg@k12mcsd.net MHS 
Josef Seidl jseidl@k12mcsd.net MHS 
Jeff Mannino jmannino@k12mcsd.net MHS 
Sheryl Manz smanz@k12mcsd.net MHS 
Social-Emotional Learning Online Toolbox
Social-Emotional Learning Toolbox
Virtual Calming Corner
Virtual Calming Corner  (Please note that you must be logged in to your Monticello email student or staff email account in order to access this website.)
Educational/Enrichment 
Drop everything and move while school is closed
Talking to Children About COVID-19 (Coronavirus): A Parent Resource
Handwashing: A Family Activity
Frequently Asked Questions and Answers: Coronavirus Disease-2019 (COVID-19) and Children
FOR KIDS: Brainpop: Coronavirus
FOR KIDS: Mystery Science: How do germs get into our bodies?
FOR KIDS: Scholastic: No more germs
FOR KIDS: Just For Kids: A Comic Exploring The New Coronavirus
FOR KIDS: Germ Smart Kids:  How to wash your hands
Elementary students 
Below please find our recommended at-home learning enrichment schedule for elementary students over the next few weeks while school is closed. Your child's teacher will be in touch with recommendations for activities and work during the various subjects and time slots indicated on the schedule. We will all be doing our best to check in with each one of our students and families in some way during this time period.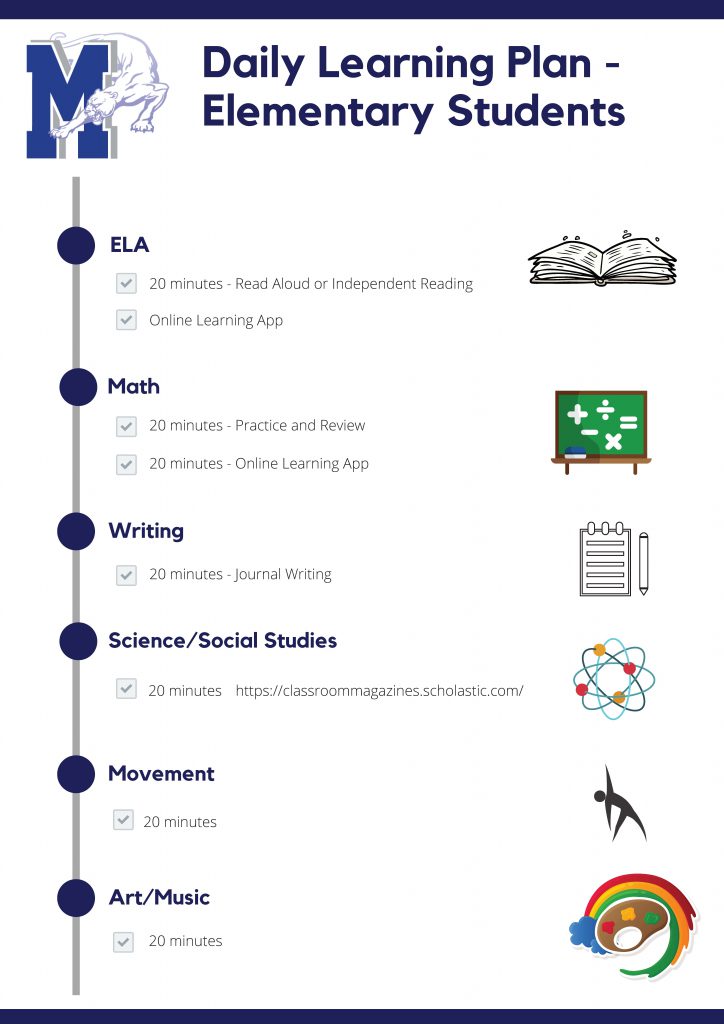 Coronavirus: A Book for Children
Candlewick Press released a free downloadable book for young children explaining the coronavirus. Click here to view and download
Food Pantries (Please call to inquire about pick-up details):
Each student enrolled in the Monticello Central School District will receive $420 in food benefits through the Pandemic Electronic Benefits Transfer (P-EBT) program between June and August. P-EBT is a new program to help fill the school meals gap for children who lost access to free or reduced-price school meals due to COVID-19 school closures. In  schools where all students receive free meals, such as Monticello, all enrolled students will receive this benefit, regardless of income or immigration status. Read more
Monticello
Federation for the Homeless
(Please Register) 1-2 Times a Month Plus Emergency Food
9 Monticello Street
Walk-In with I.D.
Breakfast Mon-Fri 8:30 a.m..-.9:30 a.m.
Lunch Mon-Fri – 11:30 p.m. – 1 p.m.
Food Pantry – Every other Friday (Call for Dates)
V.A. Pantry
Every other Friday 1:15pm (Call for Dates)
1st & 3rd Friday – Food for Veterans – After 1:00pm
(845) 794-2604
St. John's Episcopal Church
15 St. John Street
Open on the 1st,2nd,3rd & 4th Tuesday Each Month 4 p.m. – 6 p.m. 
(Closed on the 5th Tuesday)
845-794-8111
Hudson Valley Community Services
20 Crystal Street (HVCS) Food Pantry for clients
845-791-8871
United Way of Sullivan County Emergency Food
33 Lakewood Avenue
845-794-1771
Rock Hill
Church of Nazarene
210 Katrina Falls Road
Anytime by appointment:  845-796-3729
United Methodist Church
410 Rock Hill Drive
845-796-3833
White Lake
Faith Ministries of White Lake Reformed Presbyterian Church
Blessing Shephard's Pantry
2nd Thursday of the month 10:00am-12:00pm
4th Thursday of the month 5:00pm-6:00pm
Coralie Bloom 845-583-5885 or 845-707-2333
Liberty
Soul Food Café @ United Methodist Church
170 N. Main Street
Food Prayer Fellowship
Monday Night Dinners 5 p.m.- 6:30 p.m.
845-292-6243
St. Peter's RC Church
262 N Main Street
Wednesday & Saturday 10 a.m.-2 p.m.
845-747-4073
Lighthouse Ministries
5 Triangle Road (Next To Computer Doctors)
3rd Thursday 11 a.m. -2 p.m.
845-985-7026
St. Paul's Lutheran Church
Interfaith Council Liberty
24 Chestnut Street (Next To Post Office)
2nd, 3rd & 4th Friday 3 p.m. – 4:30 p.m.
Once A Month Pick-Up
Walk-In no I.D. required
For information call: 845-292-4626
Dinner for those in need every Wednesday 5:45 p.m.-6:15 p.m.
Vine & Branch
2535 Rt. 52
Call For Pantry Days (3rd Sunday of Every Month 1 p.m. – 3 p.m.)
Pastor Ed or Bob (845) 292-5227
Health Insurance
Please click here for information from NY State of Health for families who are without, or at risk of losing, health insurance. 
Internet Access
If you do not have internet access at home, you may be eligible for 60 days of free broadband from Charter Communications. Charter will offer free Spectrum broadband and Wi-Fi access for 60 days to households with K-12 and/or college students who do not already have a Spectrum broadband subscription and at any service level up to 100 Mbps. To learn more, call 1-844-488-8395. Additionally, we are posting this list of providers who have made similar offers.
Families can visit https://www.everyoneon.org/find-offers and enter their zip code to research low-cost internet options. 
Xfinity has also published a map where users can search for free WiFi hotspots  by location: https://hotspots.wifi.xfinity.com/.
Please note that the district is not affiliated with, nor endorses any of these offers. We are sharing as a public service. Please contact the providers directly to learn more. 
Many cell phone service providers are increasing their data usage at no additional cost to help during this time. Please contact your cell phone provider to see if what, if any, free increases they are offering at this time. 
If you do not have, or are unable to obtain, internet access, we will provide learning materials in a paper format – just let us know by calling your school office. 
Local Resources 
(please reach out to organizations directly to confirm services/times/dates)
Access 24/7 Virtual Mental Health and Substance Use Urgent Care
1-888-750-2266, option 2
Mobile Mental Health
845 -790-0911
Mental Health Toll Free Hotline
800 -710-7083
Sullivan County RISE (Rape Intervention Services and Education) 24 hour Crisis Hotline
(845) 791-9595
Safe Passage Domestic Violence
845-292- 5700
Meals on Wheels
845-807-0241
Child Care Council/Child Care/Day Care
845-292-7166
Sullivan County Emergency Community Assistance Center (Monday – Friday, 8 a.m. to 5 p.m.)
845-807-0925
Logging in to student email
Watch the video below from Technology Integration Specialist Tim Mangiaracina to see how to access your student email. 
Mental Health Resources 
National Suicide Hotline: 
1-800-784-2433 
1-800-273-8255 
Teen Line: 
1-888-375-8336 
Text 273TALK to 839863 
Mobile Mental Health:
845-791-7123/1-800-710-7083 
Sullivan County Community Services 
845-292-8770 
Children's Mobile Crisis Intervention: 
845-701-3777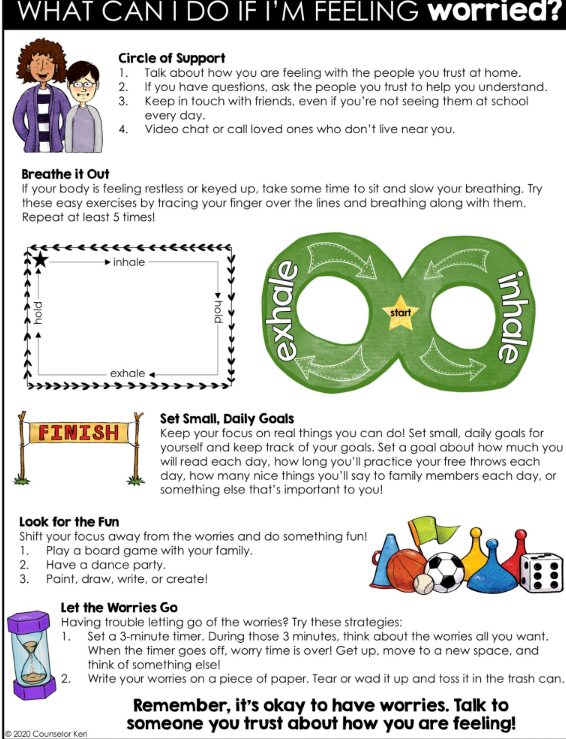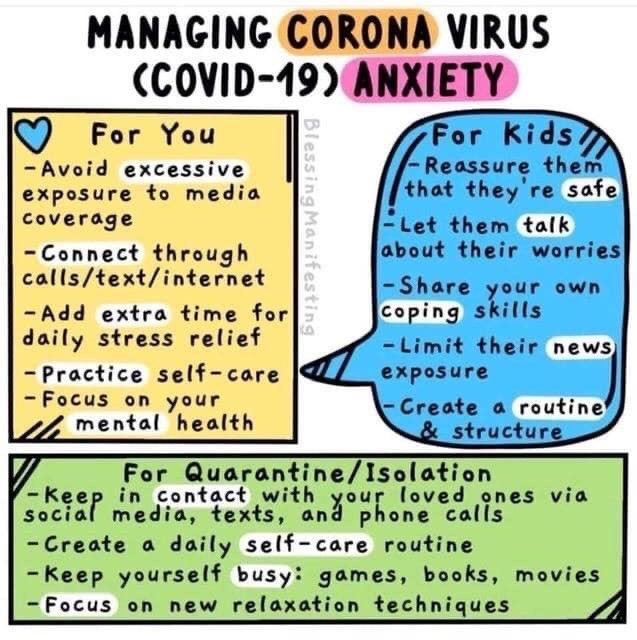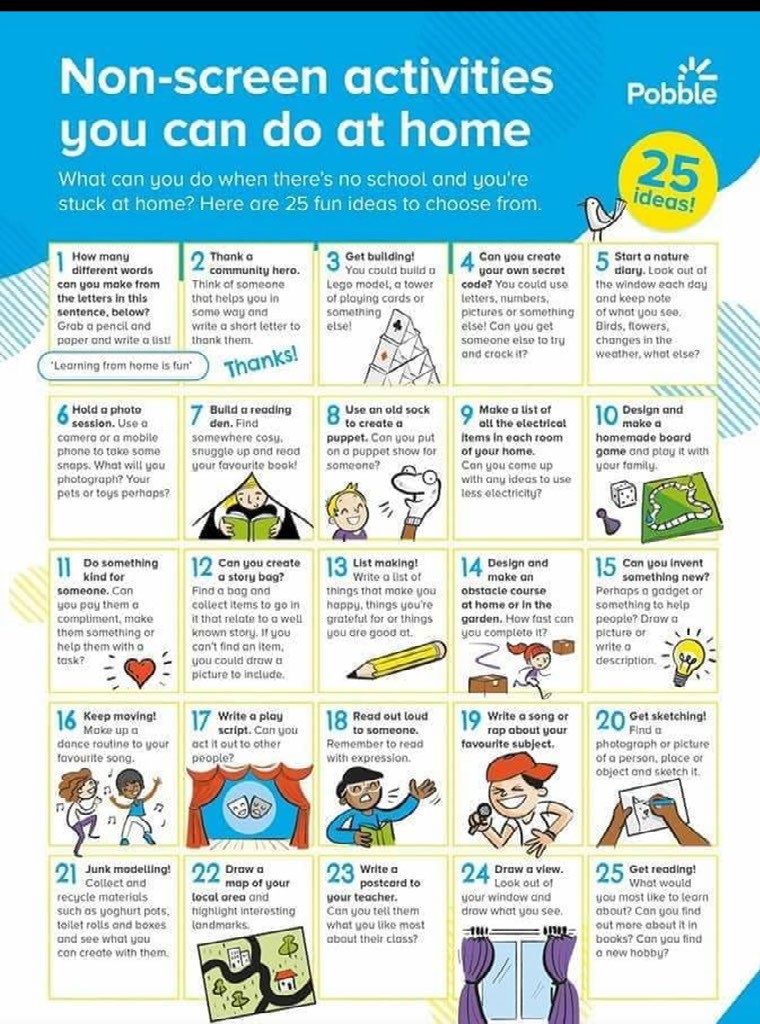 Meals
Monticello Central School District knows how important it is for every child to have access to healthful school meals daily. Beginning Thursday, March 19, food will be delivered to students along our bus routes on Monday, Tuesday and Thursdays. Each child will receive a packaged double meal, containing one breakfast and one lunch. On Tuesdays and Thursday, each student will receive a double portion to enjoy on Wednesday and Friday when there are no deliveries.  All Monticello residents under the age of 18 are eligible to receive these meals. 
Please use the bus routes linked here,  or see the photos below, to determine the time when your bus will be traveling your road, or near your road. If you are a walker, you may go to the nearest bus stop near you. The lists that are posted are not the stops, only the times of the buses are traveling. They will be stopping at regular bus stops that the children go to every day: In order to receive a meal, you must be outside at your bus stop. If your bus stop is at your home, you must be standing outside. Please be sure you're visible to our drivers. 
One packaged double meal will be given to each student. To receive a meal, students may simply show up at the time and bus stop listed. You must be outside. Even if the bus stops at your home, you must be outside so the driver can stop. If parents are picking up meals on behalf of their children, and the children are not present, they must show proof of residency for each child, such as a report card or school ID. Please note that milk is an important component of each each school lunch. Milk should be consumed or refrigerated immediately. If you are in need of a meal, and the bus has not come to your bus stop, please contact the transportation department at 845-794-8570 or 845-794-2120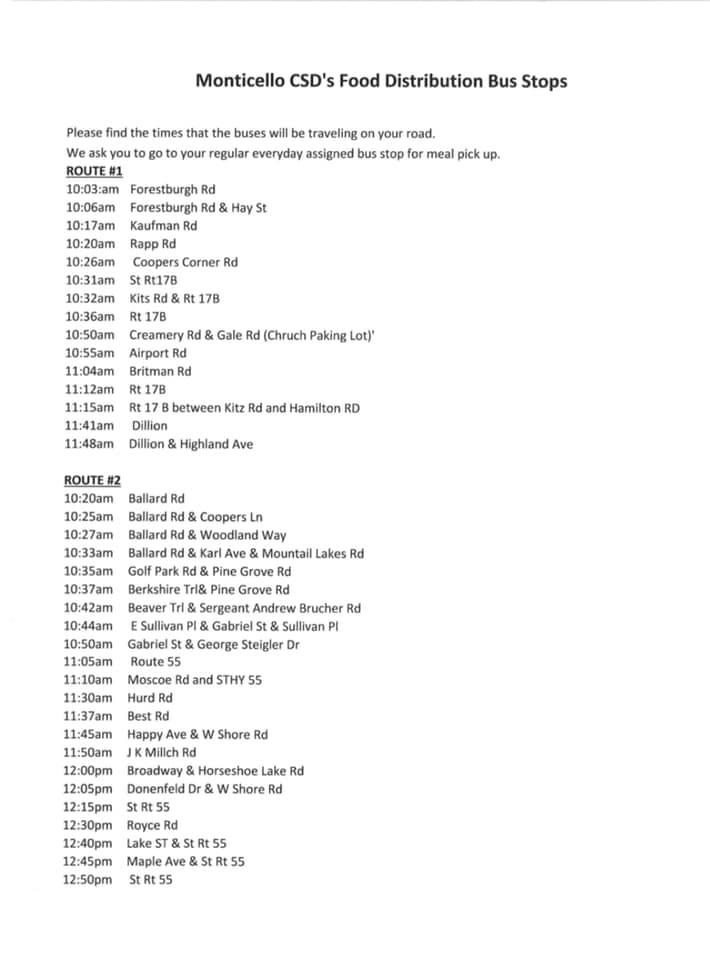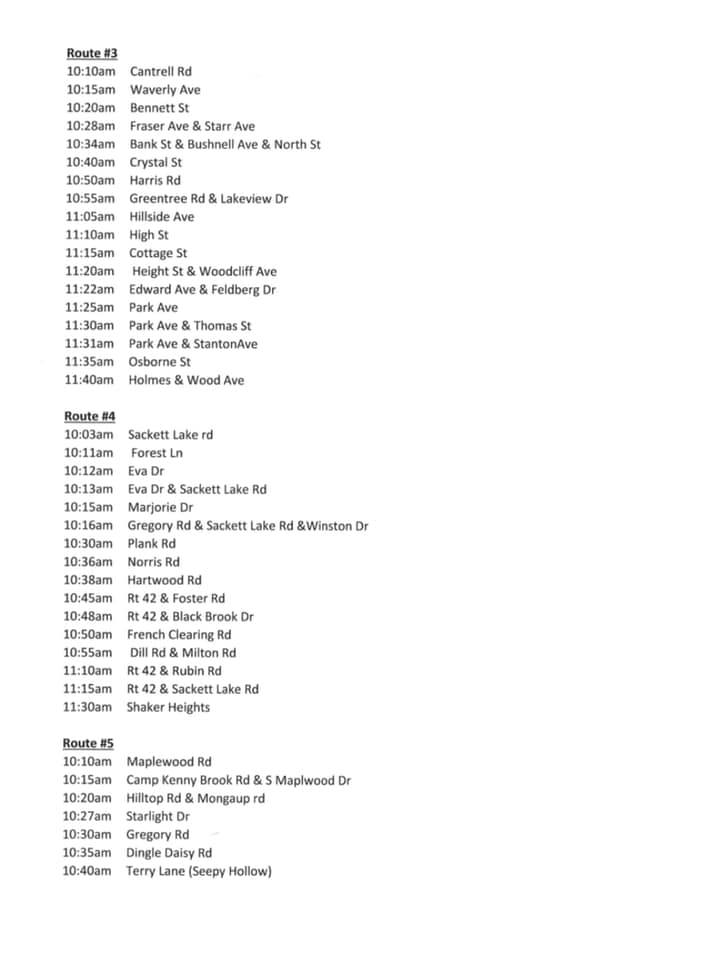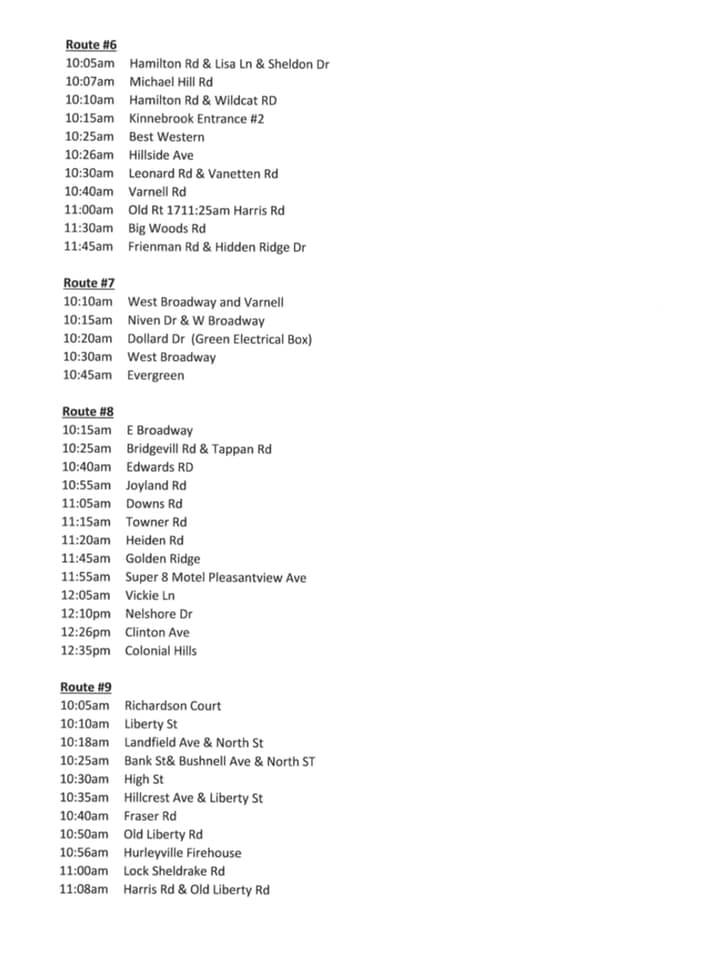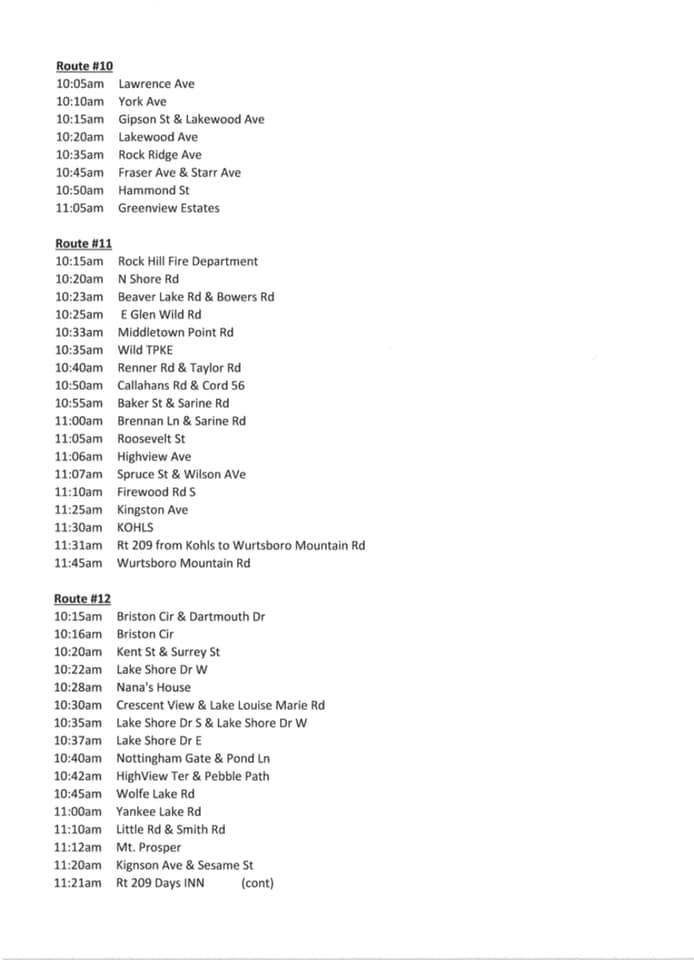 Monticello High School students 
Instructional resources for secondary students during the COVID-19 closure (hay una traducción en español)
Pupil Personnel Services
Information about Pupil Personnel Services during the district's closure 
Registration
Registration remains open for new registrants by appointment only. To register, please complete the online pre-registration and call District Registrar Jeanne Wilkowski at 845-794-7700 ex: 78905 to complete the registration process.
Current families who need to update their address and/or phone numbers should call registration.
Robert K. Kaiser Middle School students
Instructional resources for middle school students during the COVID-19 closure (hay una traducción en español)
Letter from RJK Guidance Department during COVID-19 closure 
RJK Guidance Department launches "Catching Up with the Counselors" video series 
Technology
Tech support during the COVID-19 closure