A monthly recap from Superintendent of Schools Dr. Matthew Evans
I.  Our Schools
On April 19, 2021, our schools expanded their programs so that more Monticello students could attend in-person offerings than previously this year.  The most significant changes were:
Schools opened for in-person classes five days per week. 
Elementary student parents could opt for five days per week of in-person- or remote instruction.
Robert J. Kaiser Middle School increased in-person offerings on Wednesdays.
Monticello High School began receiving all 9th and 12th grade students whose parents opted for in-person instruction on a hybrid schedule (i.e., three days per week).  Tenth (10th) and 11th grade students will begin receiving in-person hybrid instruction on Thursdays and Fridays, beginning on April 29, 2021.
While many believe that expanded in-person instruction is in the best interests of students, we have had a significant increase in the number of students put on quarantine due to being close contacts of COVID-19 positive students.  During the week of April 19, five (5) COVID-19 positive students—two at Kenneth L. Rutherford ES; one at RJK MS; and two at MHS — caused significant numbers of students to be quarantined.  At Monticello HS, 97 students were put on quarantine due to two separate, COVID-19 positive cases on April 20.
Despite these increasing numbers of student contacts, very few staff contacts have been forced to quarantine due to many of them receiving a COVID-19 vaccination.  According to Sullivan County Public Health Services (PHS), if a close contact has been vaccinated and is not exhibiting symptoms of COVID 19, they are not subject to quarantine and may continue working.
This has been a gamechanger in terms of our abilities to keep schools open for in-person instruction.  For as long as we have the staff to successfully supervise our schools, we will keep schools open to in-person learning.
Many of our staff have put in long days since February to plan these changes, and they continue to do so now that we are open more for students.  At a moment's notice, staff may be called to stop their planned day, and begin contact tracing on a positive case.  Our staff—at all levels—continue to adapt, and I am very grateful for their commitment. 
I am also thankful for everyone's patience as we continue to improve our offerings.
We will continue to monitor our programs to ensure that they are the best we can provide students during this pandemic.  While none of this is ideal, we are committed to doing the best we can given the situation.
II.  Capital Improvements
As work continues on our Classroom 2020 project, the public can easily see the progress made on the exterior of the high school, and the new transportation center on Forestburgh Road.
Despite some initial setbacks, the new transportation center is back on track for completion in the late summer.  The framing and exterior walls of the center are almost done.

The renovation work at the high school, however, has uncovered errors in the school's initial construction that are beyond repair for our project's design.  The "cafeteria" wall, for example, will need to be completely demolished and reconstructed.  The original wall had no rebar support; any renovations on this wall would not have been safe.  As reported earlier, other exterior walls had similar weaknesses in construction.
These delays—though slight—will cause the renovated rooms to remain shut until late October 2021, making approximately 34 classrooms unavailable to the school.
With six-feet of social distancing still expected in the fall, we will need to find alternative rooms for high school classes. According to updated New York State Department of Health guidance, three feet of social distancing among students can only occur if classes are cohorted  (i.e., that a student group has a common schedule throughout the school day). This is nearly impossible at the high school level.
Due to this, we are currently exploring the use of St. John Street School for 6th grade students in 2021–22.  We are considering this so that additional classrooms in Robert J. Kaiser Middle School may be used for high school classes. Program accelerations in math and science begin in 7th grade; student schedules vary increasingly throughout the rest of middle school and into high school. In contrast, students in sixth grade typically have common classes and uniform schedules, and therefore would be better suited to receive instruction at the St. John Street building than their older peers. 
Our administration is presently assessing this potential transition.  It will be making a recommendation to the Board of Education at a meeting later this spring.
Should we decide to temporarily move 6th grade into St. John Street School, parent, student, and staff committees would meet to make recommendations on programs and schedules.  We will rely on their input in making this temporary relocation the best it can be for students.
III. Our Financials
The Board of Education adopted a proposed budget for the 2021–22 school year at its April 20, 2021 meeting.  Registered resident voters will vote on this budget on May 18, 2021, at three different polling sites.  The proposed budget is an increase of 0.8% over this year's budget, and, if approved, would reduce the tax levy by 2.1%.
More information on budget development and the May 18 vote is available on our budget webpage. 
IV.  Our  People
We could never have had a successful transition to increased in-person instruction without the diligence of our faculty and staff. As always, they rose to the challenge of preparing our buildings for an influx of students, and finding creative ways to keep our students engaged and excited for learning.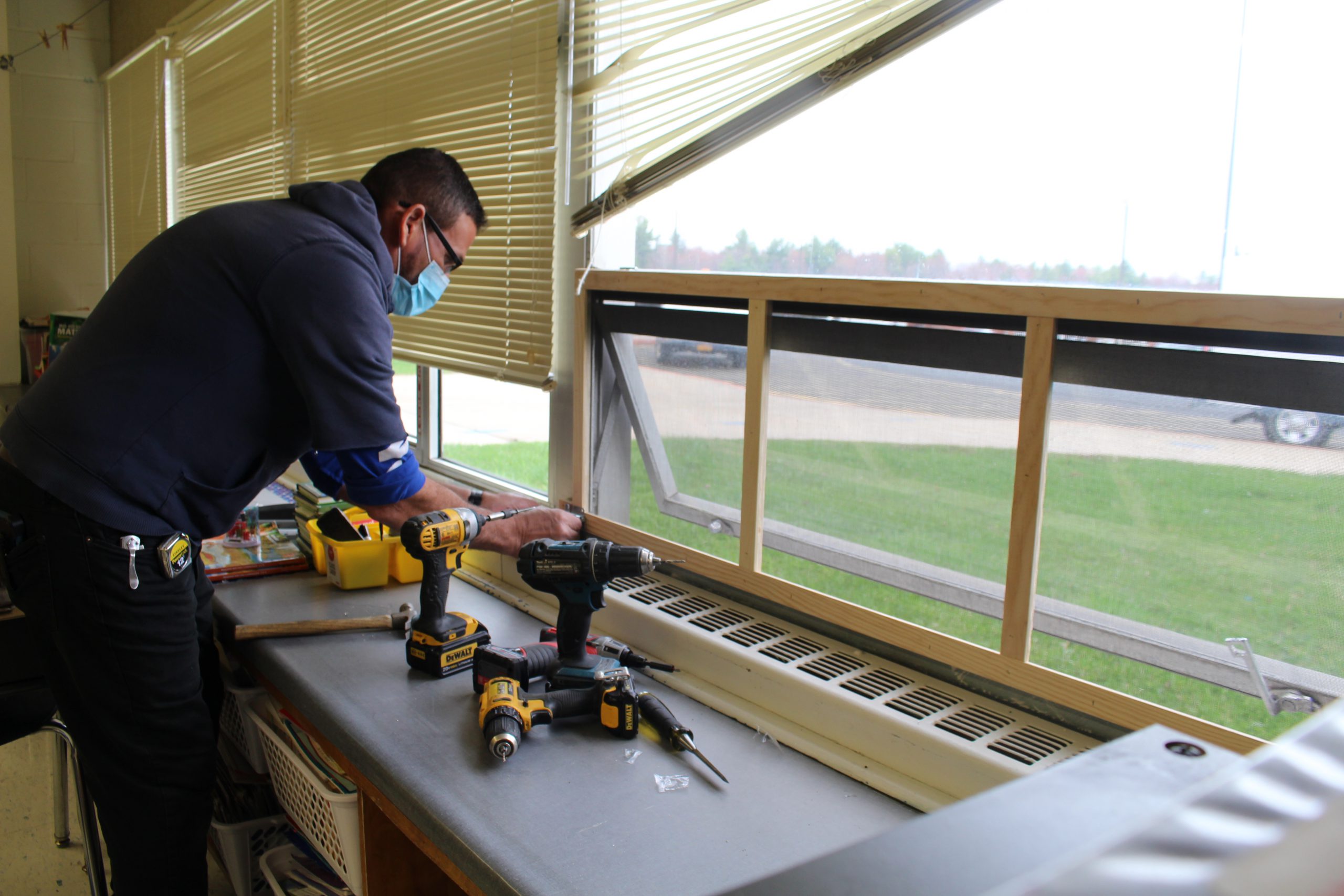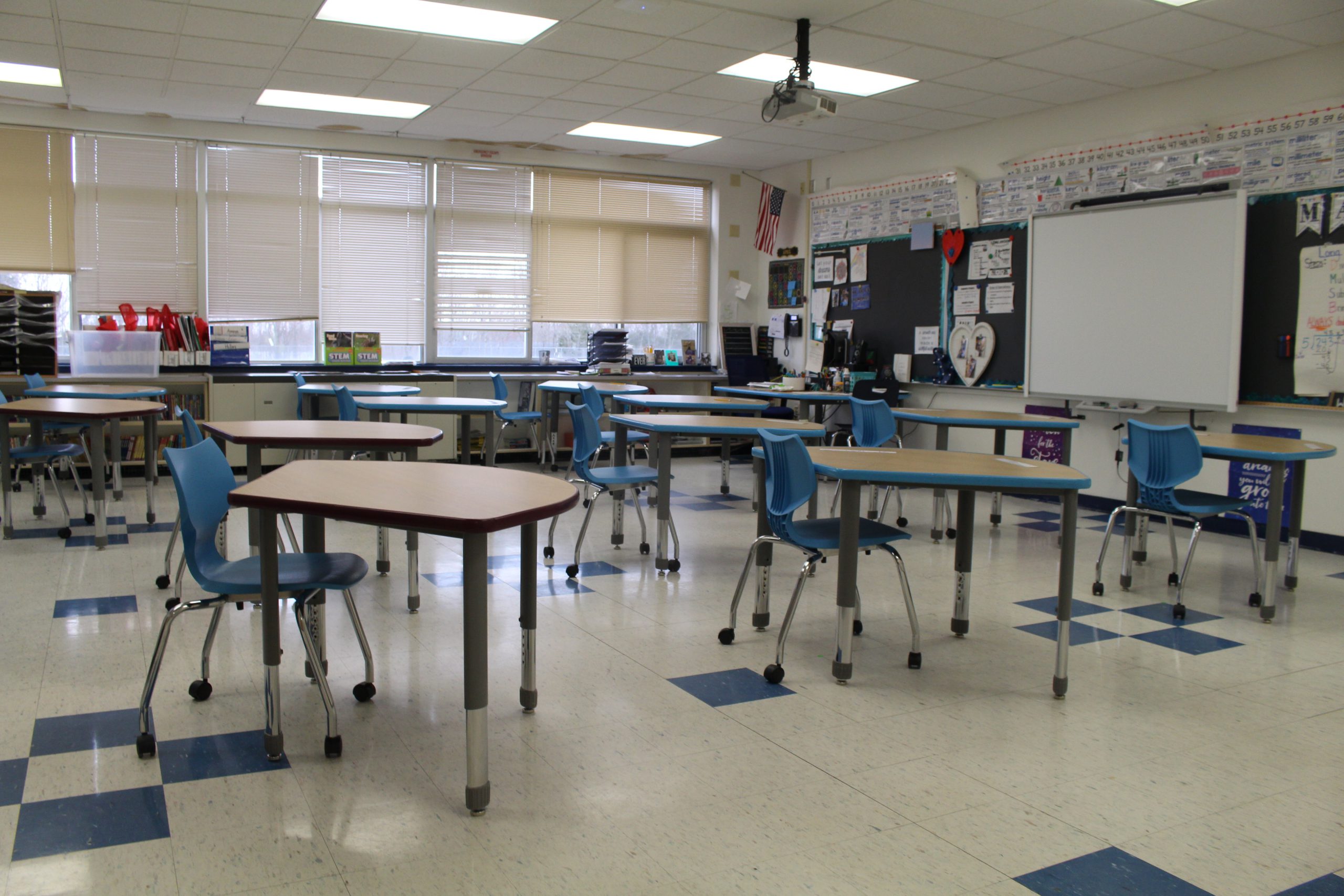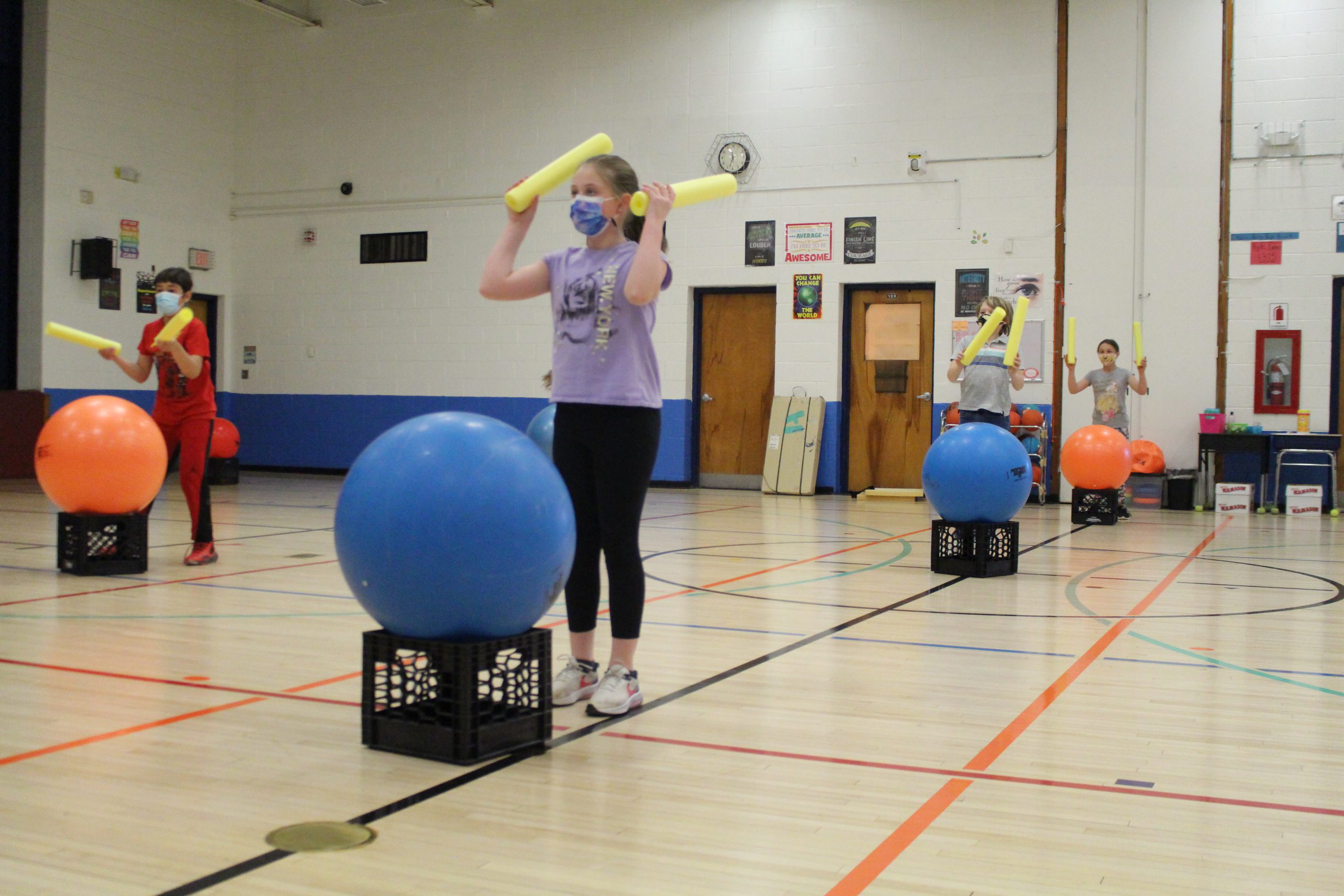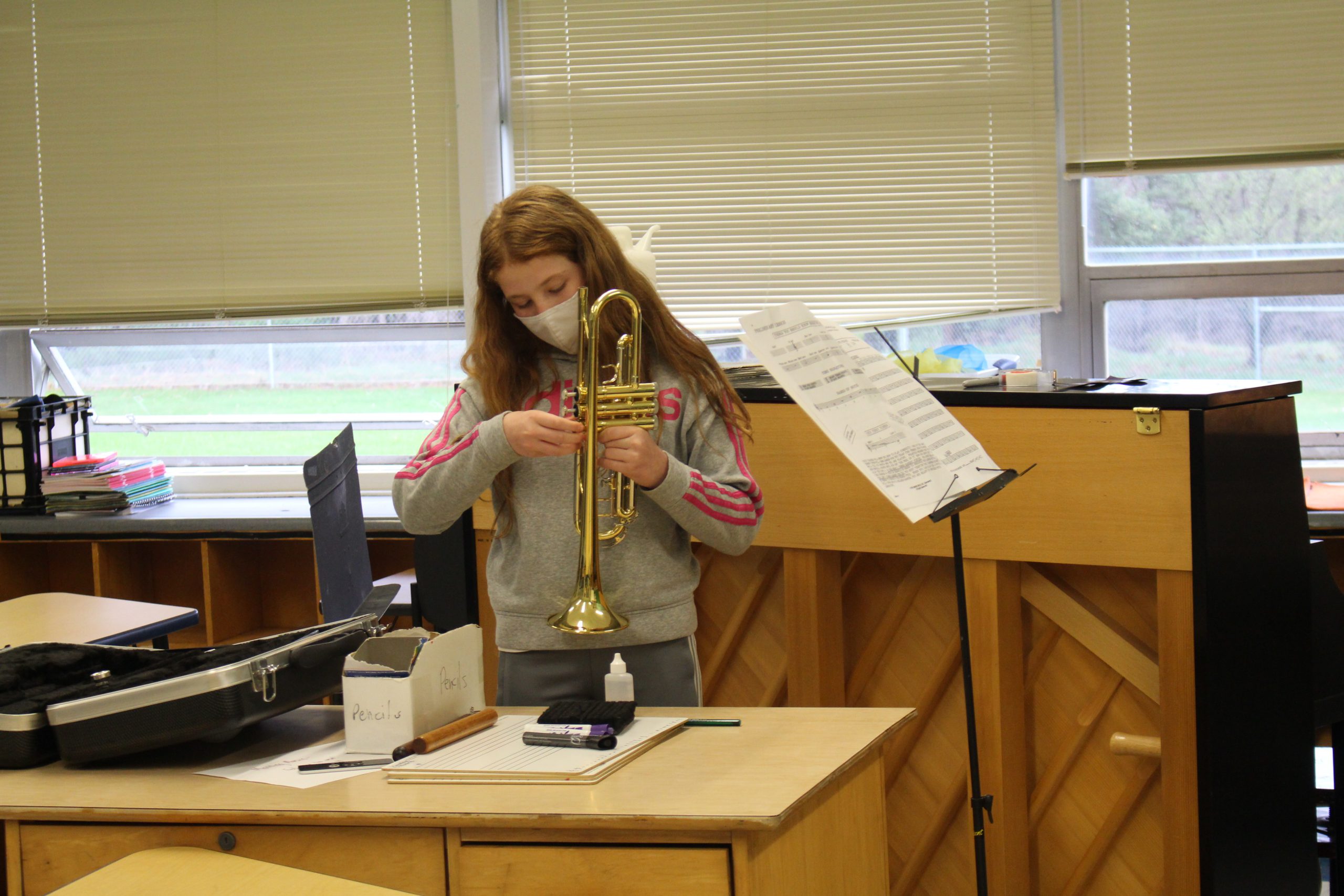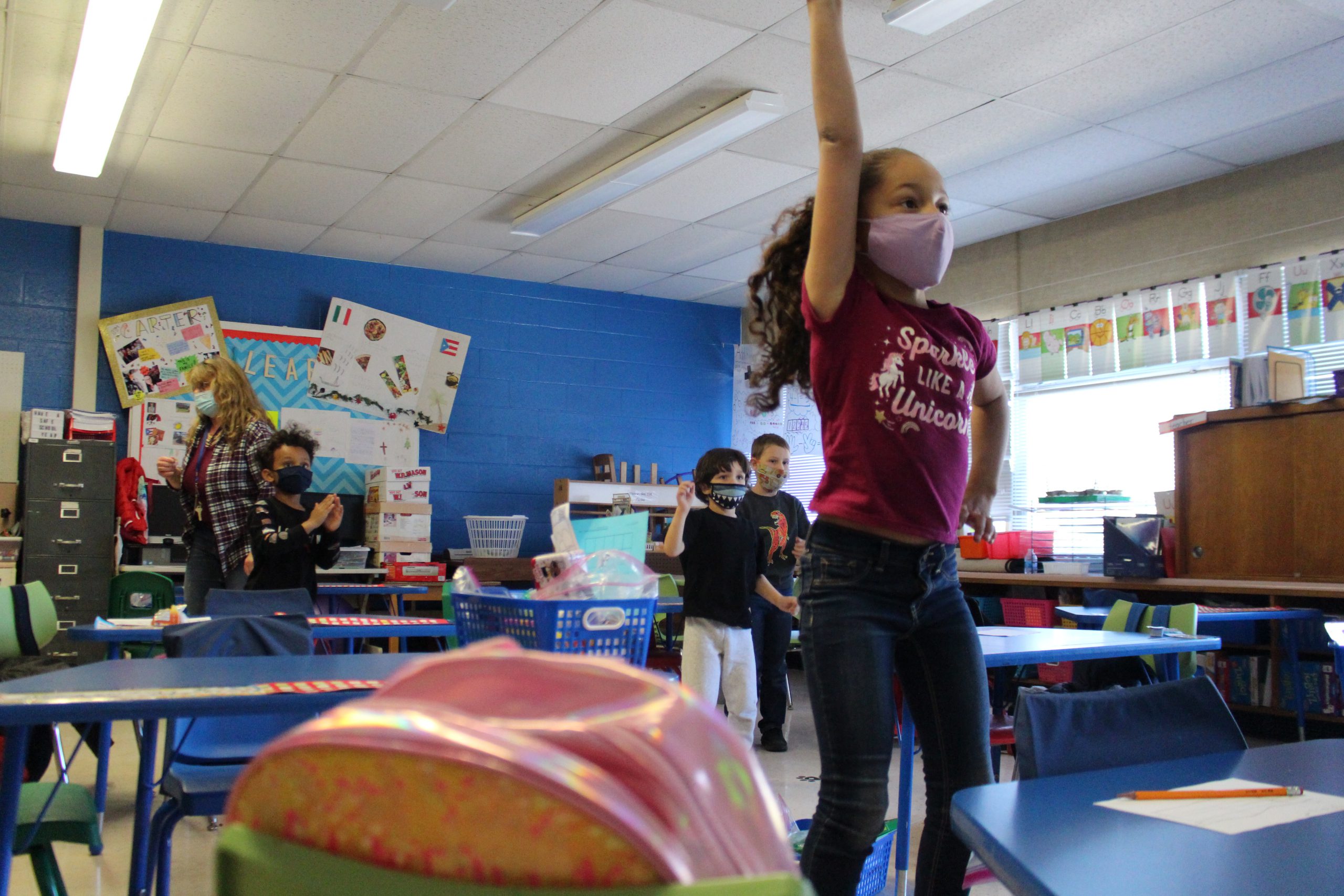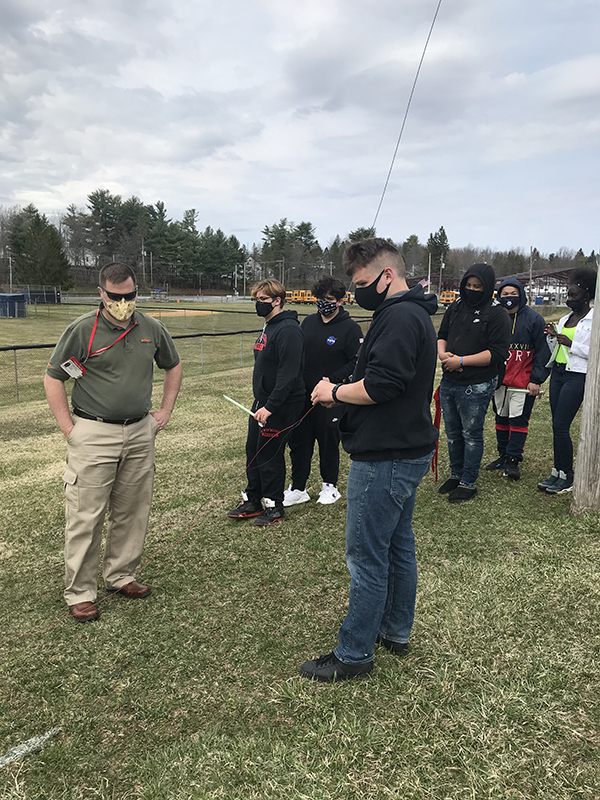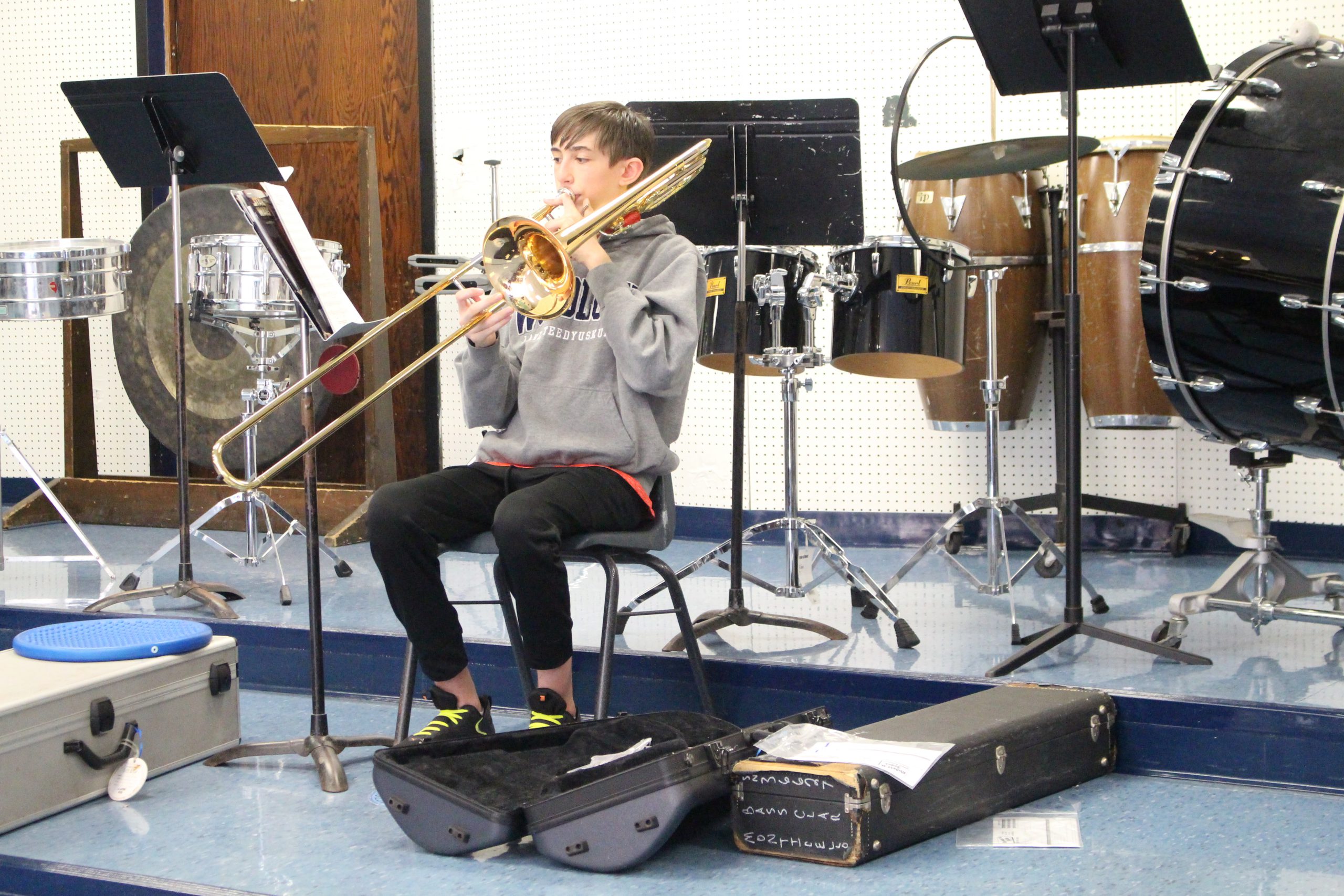 And, of course, the most important aspect of our keeping students learning, growing and thriving — the relationships we build: