Three students from RJK Middle School were recently awarded the Frank Salamone Enrichment Award from the Wurtsboro Fire Department. The award is for the students to attend the Ten Mile River Scout Camps in Narrowsburg.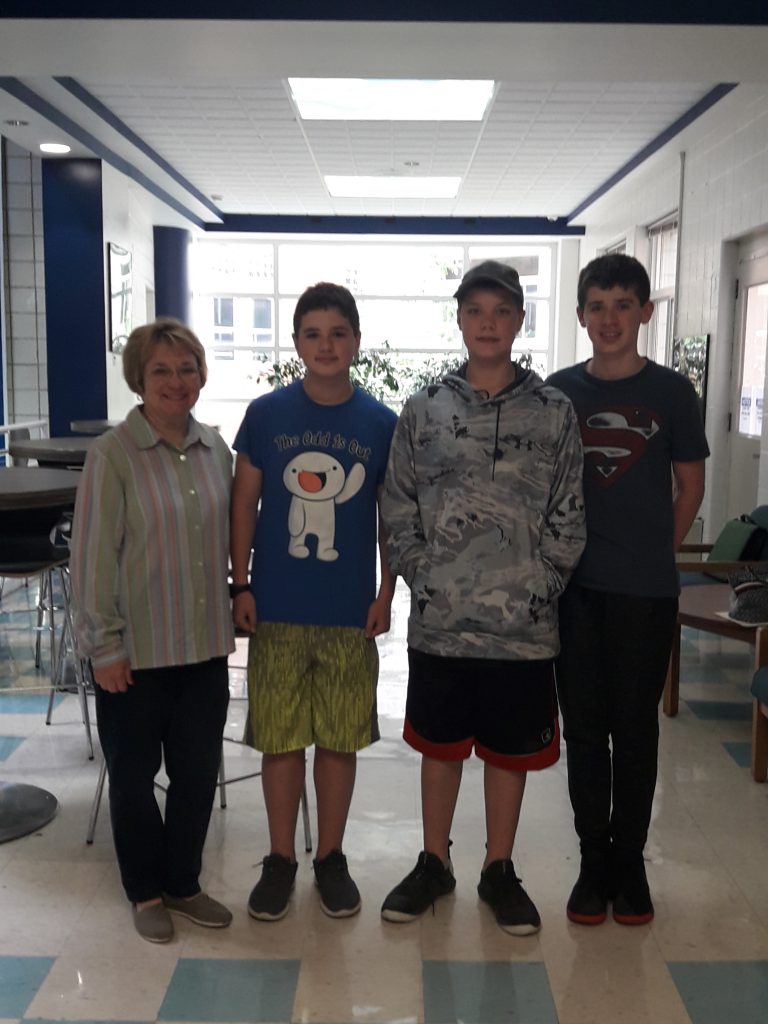 Pictured from left are JoAnn Salamone with students Preston Roosa, Alex Langowsky and Zachery Roosa.
Ten Mile River Scout Camps is a 12,000-acre property that is home to three traditional Scout summer camps – Camp Aquehonga, Camp Keowa and Camp Ranachqua – and one family camp. The Scout camps offer archery, rifle shooting, field sports, swimming, flatwater canoeing, small boat sailing, kayaking, trails and more.
Congratulations to Preston, Alex and Zachery!