Monticello Superintendent of Schools Tammy Mangus welcomed students, family members and friends Tuesday night to the Arnold Packer Hughs Auditorium to honor the recipients of the 2019 President's Education Awards.

Students in fifth, eighth and 12th grades – those moving on to middle school, high school and graduating from Monticello High School – were recognized for their academic achievements for the school year.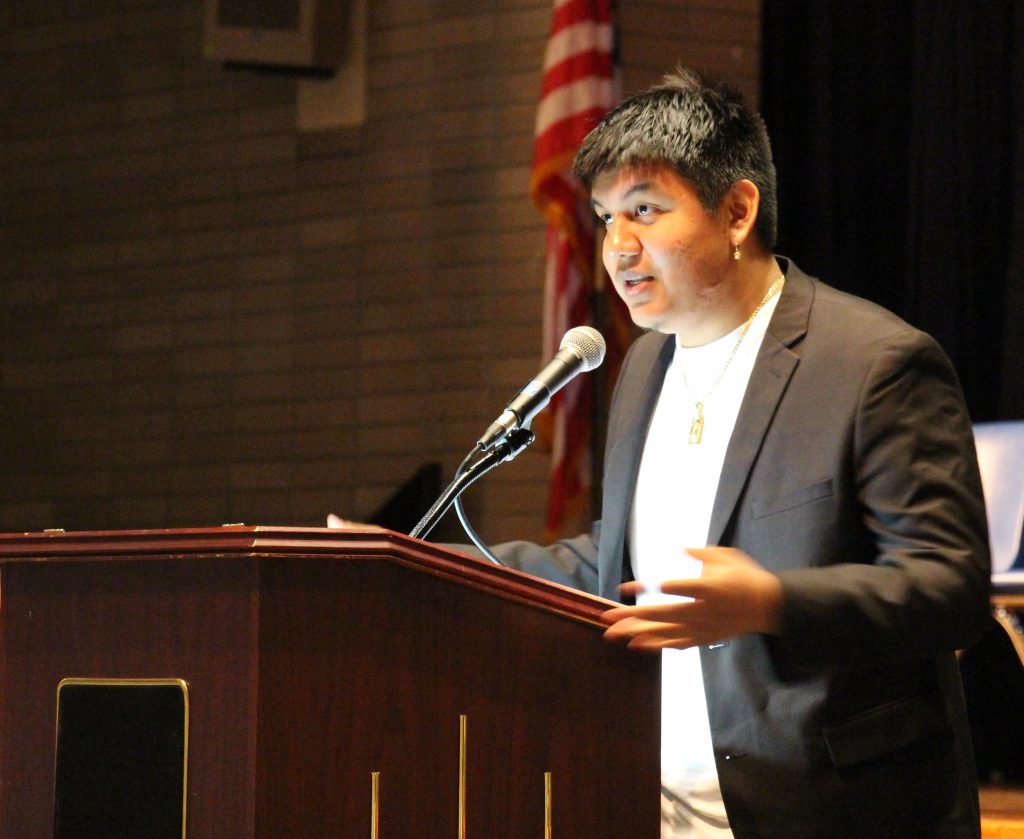 The guest speaker was Ivan Rodriguez. He, too, will be graduating from Monticello High School in a few weeks. Ivan explained that his journey was different than most of those who were receiving the awards. He made what he referred to as some "poor choices" in elementary and middle school, things he regrets now. But the important thing is that he matured and turned it around. He gained focus, drive and ambition. He said at one time, he never thought about going to college. That's all changed. His message: it's never too late! Students can change their behaviors and study habits and be on track to bright futures. He certainly is and showed he is an inspiration.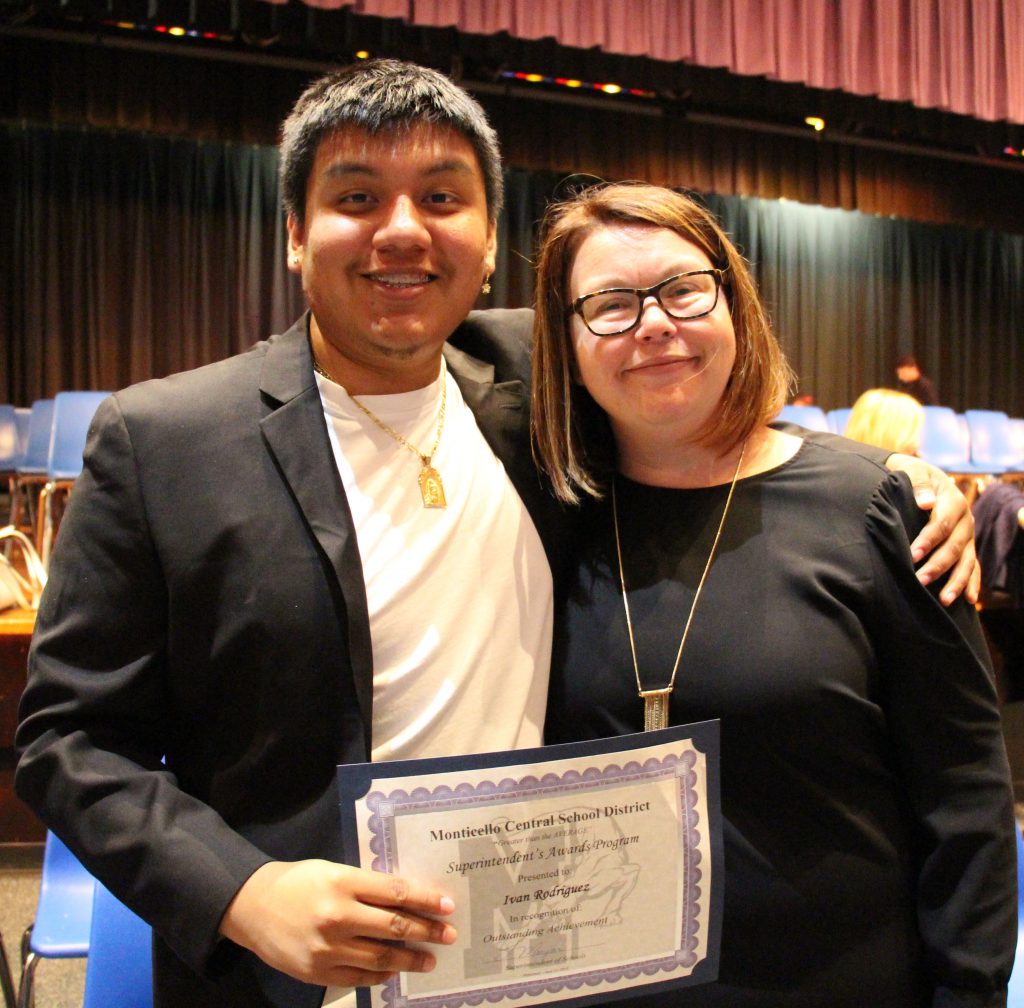 Ms. Mangus presented Ivan with a special Superintendent's Award.
All of the award winners were called to receive their certificates from Ms. Mangus and to shake the hand of Lori Orestano-James, board of education president, then proceeded to the stage. By the end of the evening, the stage was filled with some of Monticello's brightest students. It was a very proud moment.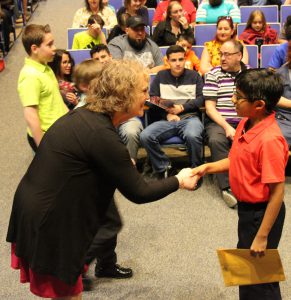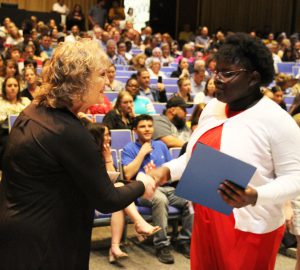 Here is the list of President's Education Award winners:
Cooke Elementary School
Christopher Palmer, Principal
Educational Excellence
Kiamesha Camacho-Torres
Isabella Carpinone
Shaun Caycho
Kevin Geringer
Astrid Gutierrez Tapia
Jasper Hance
Aaliyah Hyman
Daniel Ines
Kairo Junior
Howard Kiefer
Aminah Nassor
Piper Purdy
Sydney Robinson
Brian Simon
Nicholas Soemann
Matthew Weinstein
Paulina Zajkowski
Educational Achievement
Carlos Acevedo
Steven Acevedo Huerta
Madison Beasley
Amberleigh Benitez
Adam Brodowsky
Bella Celinko
J'vaughn Dawson
Jayden Dempsey
Jason Dubovici
Nero Edwards
Jalon Fennell
Angel Floris
Mariah Ford
Jack Groom
Hailee Jackson
Seth Jackson
Nayeli Jordan-Jones
Jada Joseph
Dominick Knight
Marco Lopez
Isabella Loucks
Luis Martin
Nathan Mendoza Ramirez
Leo Messenger
Darius Morgan
Joshua Negron, Jr.
Uliza Ortiz
Disaya Ramos
J'Leila Rivera
Mia Rodriguez
Isaiah Rodriguez
Kenji Rodriguez Santillan
Kara Schloicka
Lashonda Schmidt
Epiphanny Smith
Johnuel Soto Guzman
Nevaeh Walker
Chase Elementary School
William Frandino, Principal
Educational Excellence
Grace Genestra
Joshua LaVerdure
Ryleigh LeCastre
Elysha Llanos
Sean McAssey
Julio Santiago
Kate Smith
Jayden Stephens
Educational Achievement
Meaghan Creighton
Michelle Cummiskey
Emiley Hughes
Shannon Hyde
Kent Johnson-McKnight
Kamron Nietzel
Dekoda Webber
Rutherford Elementary School
Michelle Knowlton, Principal
Educational Excellence
Sierra Auletta
Evan Chen
Joniel Cholula-Jimenez
Giavonna Smith
Matteo Vrancich
Reagan Zangla
Educational Achievement
David Bensley
Christopher Blanco, Jr.
Luis Cordero, Jr.
Gael Cruz Palma
Miguel Cruz, Jr.
Seth Doty
Michelle Herrera
Andre Hill
Tyiese Mack
Josephine Marin
Robert Melay
Ricardo Mercado, Jr.
Kaeden Milton
Anthony Ortiz, II
Ah'mih Owens-Harris
Emma Rausch
Jefferson Reyes Genis
Michael Riebe
Xavier Rodriguez
Malia Saint-Eloi
Javin Snowden
Jaycob Torres Barreto
Tristyn Watson
Ly'Nette Wilson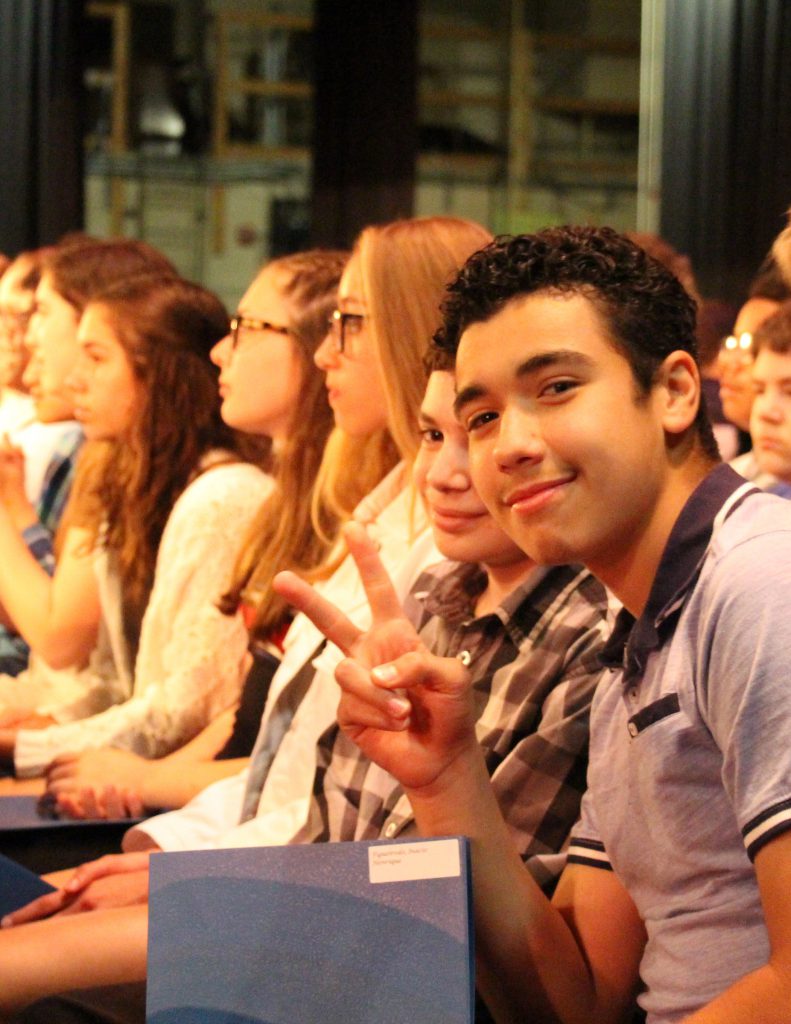 Robert J. Kaiser Middle School
Nicholas Millas, Principal
Educational Excellence
Shochi Anzuma
Leanna Auletta
Delaney Booth
Adannya Carter
Eddie Chen
Madison Clancy
Mackenzie Corliss
Meg Cruz
Amalia Decker
Emily Decker
Taina DeJesus
Michael Feltman
Inacio Henrique Figueiredo
Lennie Gleyzer
Lucas Jennex
Hailey Kennedy
Julia Kurthy
James Locicero
Hannah McGruder
Irvin Oestrich
Robert Pape-Laucella
Khush Patel
Peter Ruggiero
Kyanna Sanchez Pereyra
Jayda Valentin
Jordanny Valentin Barreto
Allison Weinstein
Sarah Willett
Ashley Williams
Maya Winograd
Educational Achievement
Lanna Alves Barbosa
Madison Ames-Shaw
Kevin Bell
Kaylen Blackford
Kadin Brennan
David Cooper
Mathew DuBois
Aysa Edwards
Nathan Edwards
Joseph Fasano
Guiomar Flores da Silva
Najah Garvey
Antania George
Patrick Glowacki
Daniel Gray
TyLia Hulse
Shealyn Leon
Tonya Mann
Laura Marquez Vasquez
Maria Marrero
Jordanna Martinez
Holly McFarland
Melanie Merton
Evan Skala
Monticello High School
Stephen Wilder, Principal
Educational Excellence
Michael Abramson
Robert Bonnaci
Adriana Bracy
Jenna Cammerino
Thomas Cammerino
Caitlynn Carrera
Andres Castillo
Abraham Corces
Brythanie Despagne
Nicholas Dollard
Desiree Edwards
Luke Farrow
Taylor Fein
Fiona Feltman
Kyle Foss
Patrick Galligan
Molly Garcia
Anastasia Gessman
Madison Graham
Sarah Grodin
Sofia Heimowitz
James Hiciano, Jr.
Brianna Howard
Triston Jaycox
Aiden Johnson
Jenelle Leon Saravia
Kayla Medina
Alison Monroy Mejia
Evangelina Panzarino
Ryan Pennell
Ronald Perilla-Buitrago
Christopher Pitula
Lina Rios
Lauren Salerno
Arnold San Miquel
Emma Silverstein
Molly Smith
Kelly Smith
Edward Spear
Adrian Velasco
Max Wolbeck
Bailey Yewchuck
Educational Achievement
Chadna Adlam
Annay Ames-Shaw
Sebastian Bresneider Mejia
Michael Buscemi
Steven Cammerino
Madison Carnell
Luciana Carvo Vasquez
Shanielle Chambers
Zanaya Cooper
Nagely Cruz Leon
Michael Cubillas
Joseph Evans
Liam Evans
Ashley Gettel
Helary Gonzales
Jordyn Gorr
Ryan Grodin
Aimar Guerre
Emma Hildebrandt
Alisson Jefferson
Gabriel Jones
Vincent Kern
Syrna Leoniuk
Rachel Leventoff
James Lopez
Ashley Mancroni
Steban Medina Ramirez
Steven Moore
Nina Mota
Emilie Mulhern
Zachery Ocasio
Ashvi Patel
Christian Pedroza
Stevens Pinto
Colby Rivas
Alexandria Rosenstein
David Schneider
Claudia Seward
Kevin Sikorski
Sofia Trevisani
Joseph Ulaj
Christina Van Dunk
Lashaya Waddell
Kirah Whitcomb
Tylan Williams