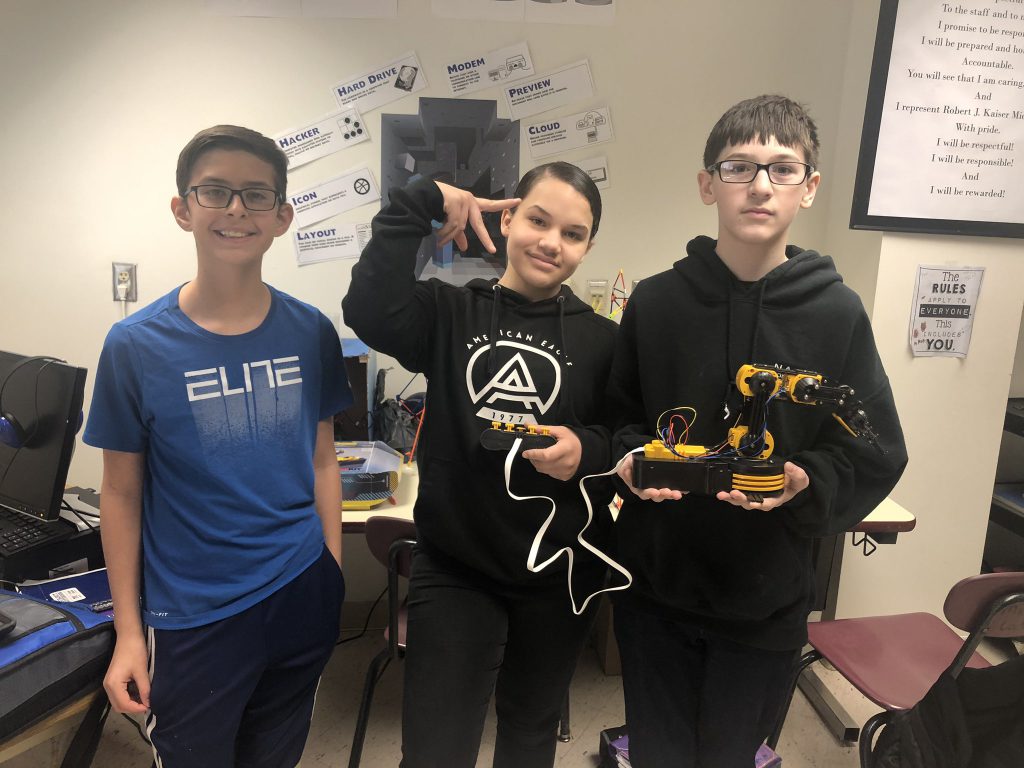 Seventh-grade Robert J. Kaiser Middle School students Skye Jenkins, Joseph Lasher and Owen Messenger completed their STEM project after weeks of hard work and diligence.
What did the project entail? They had to fully assemble a wired-control robotic arm kit using long-noose pliers, diagonal cutters and a screwdriver. Once assembled, they had to then use five levers to control the robotic arm up and down, left and right before adding another on/off switch to control the search light. They then had to connect the main unit using a 100 cm flat cable, so that they would be able to command the gripper to open and close with the following specs:
• a wrist motion of 120 degrees
• an extensive elbow range of 300 degrees
• a base rotation of 270 degrees
• a base motion of 180 degrees
• a vertical reach of 15 inches
• a horizontal reach of 12.6 inches, and finally:
• a lifting capacity of 100g
In layman's terms, it was an intensely challenging, skill-building project that required a keen sense of ingenuity on the part of the students.
"This is one of the most resilient groups of scholars I've ever worked with," teacher Joel Jerume said.