Superintendent's Monti Message – September 2021
Back to School
Over 2700 Monticello CSD students in grades K–12 returned to our schools on September 8.  Our students and staff were excited to resume full, in-person instruction in all our schools for the first time since March 2020.
Similar to the start of previous school years, some of our programs needed adjustments to meet changes in enrollments, schedules, and busing.  We also reopened St. John Street School for the 6th grade.  We appreciate everyone's hard work and patience as we make these adjustments.
Unlike previous school years, however, we opened our doors during a global pandemic.
We all play roles in keeping our schools healthy, safe, and clean so that our students can maximize their learning time in school.  Unfortunately, during the week of September 13, nine (9) MCSD students tested positive for COVID-19.  In many of these cases, the infected student came to school with COVID-19 symptoms.  While our staff quickly identified these students and appropriately sent them home, they had already come in contact with other MCSD students and staff. 
In the cases at Robert J. Kaiser Middle School, too many staff were contacts of infected students and were later quarantined.  This in turn caused a staffing shortage at RJK, and we were forced to switch to remote instruction.
Please keep your child home if they are demonstrating any of the following symptoms:
Fever or chills
Cough
Shortness of breath or difficulty breathing
Fatigue
Muscle or body aches
Headache
New loss of taste or smell
Sore throat
Congestion or runny nose
Nausea or vomiting
Diarrhea
If you have questions regarding COVID-19 symptoms or our mitigation and prevention protocols, please contact your school's principal or nurse.
Thank you for your help in providing for your child's health. 
Meet the Superintendent for Another Cup of Coffee
I will be available to meet parents, students, and staff for "Another Cup of Coffee," at the following schools:
Kenneth L. Rutherford ES: September 21 @9:00 AM
Robert J. Kaiser MS: September 29 @7:00 AM
Monticello HS: October 5 @7:00 AM
Emma C. Chase ES: October 18 @9:00 AM
John Street School October 29 @7:00 AM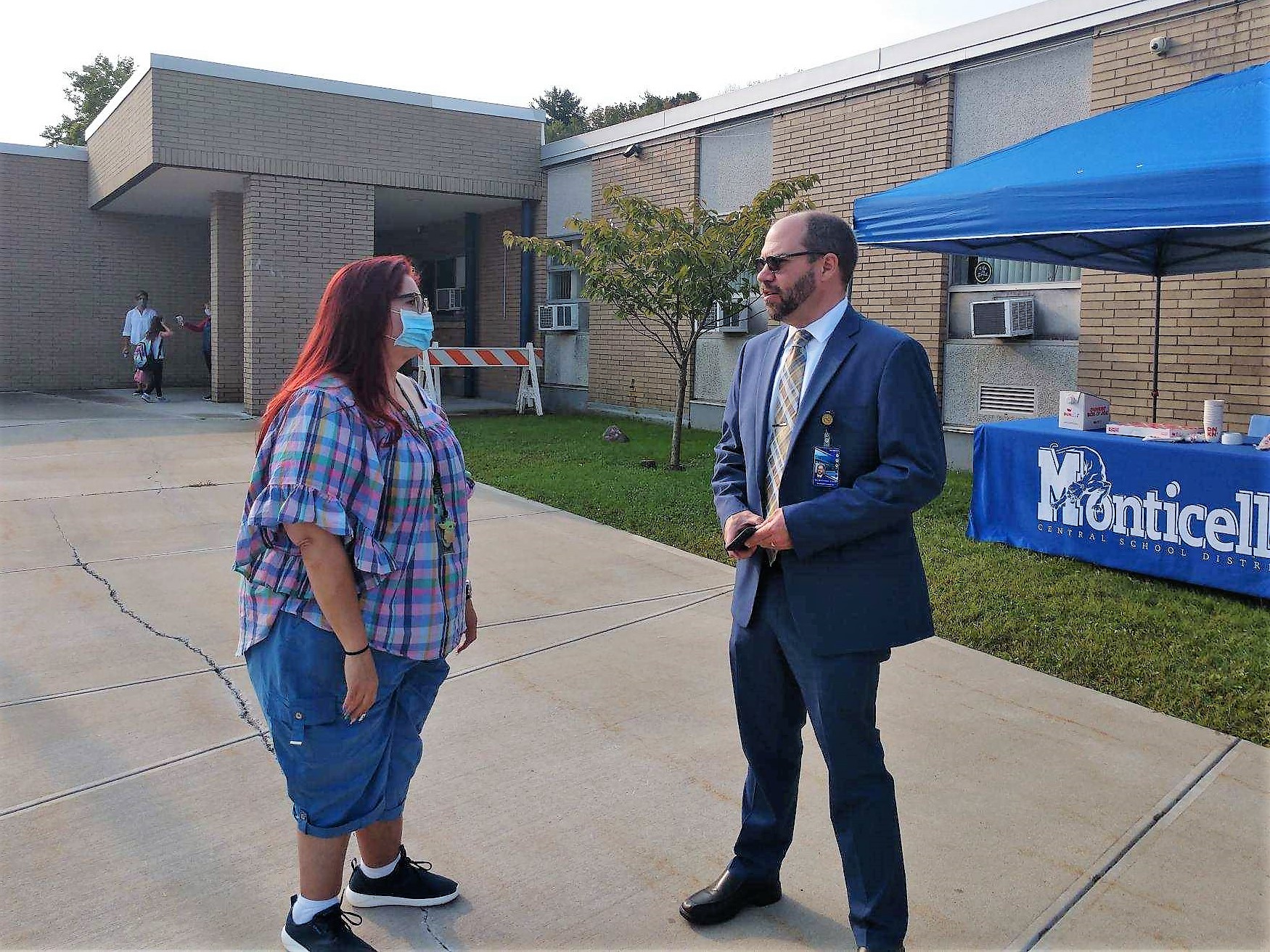 COVID-19 Testing Update
We are currently searching for additional staff—i.e., a nurse and clerk—to carry out the weekly COVID-19 testing of unvaccinated staff (required) and interested students (optional).  While we are able to procure testing and analysis at no cost to the district, we need additional staff to manage the testing procedures.
All full-time staff members and contractors will be tested weekly.  They may opt-out of this testing by submitting proof of vaccination. 
Students will only be tested when their parents grant written permission.
More information on COVID-19 testing of will be shared very soon.
Capital Project
Our capital project continues, with the opening of the new transportation center expected in the coming weeks.  This will house our transportation and plant operations departments.  The "old" bus garage will be demolished to make space for bus parking.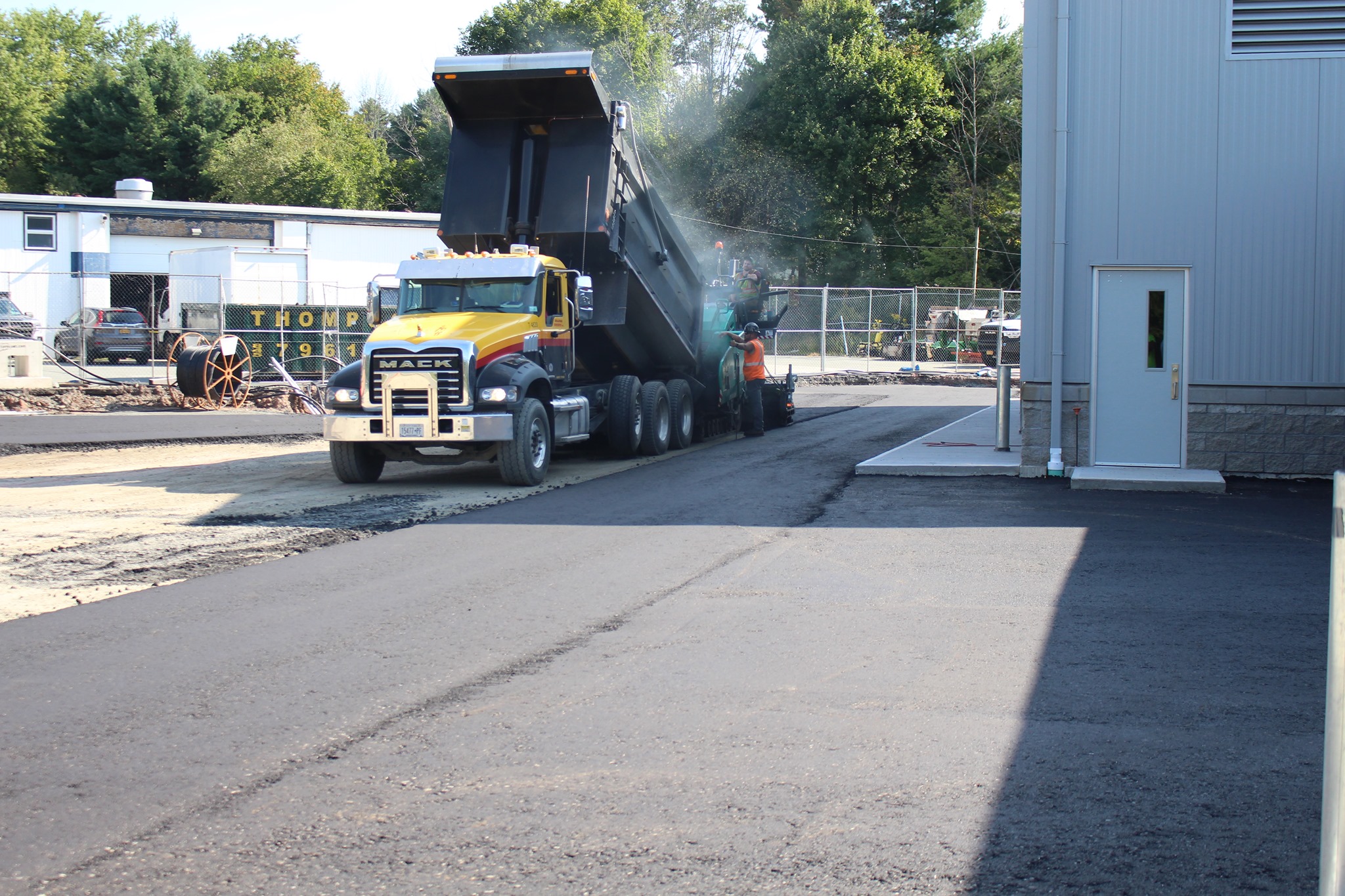 The new wing in the high school has presented challenges for our architects and contractors due to inconsistencies in the original construction.  Some walls lacked sufficient structural support for new renovations; others had inconsistent measurements that require more nuanced construction for the new exterior walls.  We are currently expecting a winter reopening of this renovated wing.
Help Wanted
Like many public and private employers, we are desperately seeking additional staff to fill a variety of vacancies in certified instructional staff, paraprofessionals, plant operations, and other departments.  We also need substitutes in all departments and schools. 
More information on our vacancies and applications is available on our employment webpage. 
Please help us spread the word by sharing our employment webpage and the video below with any family or friends who are seeking a new career. 
#WithMontiPride
Our educators, staff members and of course, our students, make us proud every day. Have a look at some scenes from these first few weeks of the 2021-22 school year: