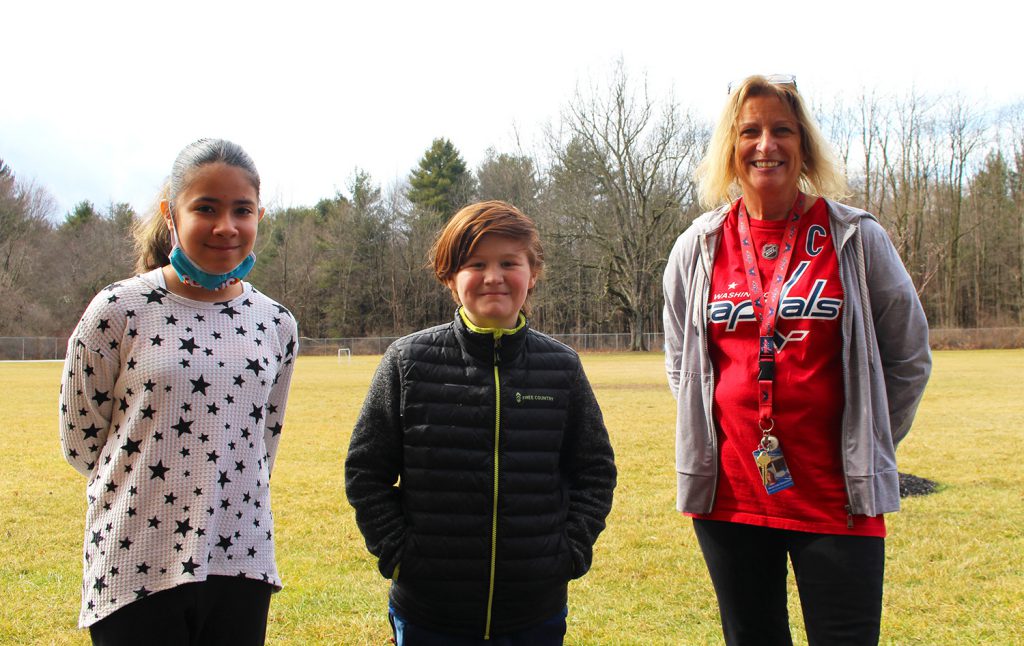 The Monticello Central School District is "fit as a fiddle" thanks to grants from Sullivan 180! Over the course of the past several months, schools within MCSD have been awarded grants from Sullivan 180 for projects focused on improving the health and wellness of students and staff. George Cooke Elementary and Kenneth L. Rutherford Elementary were the first schools to receive their grants back in December 2021. Since the beginning of 2022, Emma Chase Elementary, Robert J. Kaiser Middle School and Monticello High School have also been awarded grants from Sullivan 180 for their health and wellness initiatives.
Each school in MCSD received a $3,000 grant from Sullivan 180, a local non-profit organization that "…champions for healthy change and community vitality. Turning around the health of Sullivan County one degree at a time." The organization works with various school districts in Sullivan County through their "Healthier Generations" program. Representatives from each school in MCSD applied for a grant, with specific health and wellness projects in mind.
At George Cooke Elementary, the Healthier Generations Club will use their grant funds to purchase outerwear (ex. coats, boots, gloves, hats) for students who do not have them in school so that students can enjoy outside activities during the winter months. The club also plans to purchase playground stencils, extra supplies and a shed to store the extra supplies, according to club advisor Elisa Mendels. Furthermore, a Wellness Club has also been established at Cooke, comprised of nine staff members tasked with creating wellness initiatives for students and staff.
The next school to receive their Sullivan 180 grant was Kenneth L. Rutherford Elementary, where the funds will be used for their project called "Our Backyard". The project was submitted by fifth grade teacher Kayleigh Bowles and is designed to increase movement in the learning process, both indoors and outdoors. The school will purchase a "performer pack" of materials such as an equipment cart, activity sets, hula hoops, pool paint, hoop jumpers, jump ropes, activity classroom cards, shipping/handling, yoga mats, bird baths, welcome benches and hoses. In addition, the project will enhance the already existing garden structure and bring awareness to the space as an outdoor learning center.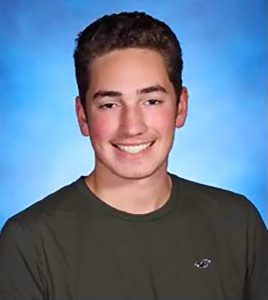 At Chase Elementary, the Sullivan 180 grant will be used for their outdoor classroom project, according to Social Emotional Wellness Facilitator Maryann Swensen. The outdoor classroom will consist of benches for students and a teacher's desk. The teacher's desk will have a blackboard within it that will flip up when in-use, and fold down to protect it from the elements when it's not in-use. The school's Eagle Scout, David Cooper, collaborated on the project and will also be building the outdoor classroom. In addition to the outdoor classroom, Chase Elementary plans to purchase a pickleball net for teachers. The pickleball net will provide a space for teachers to stay active and relieve stress. Ms. Swensen also hopes to hold a small tournament in the future, as well as start a walking club once the weather is warmer.
Moving up to Robert J. Kaiser Middle School, there are many ideas on how to use the funds from the grant. Scott Cooper, a health education teacher and cross-country and track coach at RJK Middle School is involved in different committees focused on health and wellness. He's currently a member of the RJK Wellness Committee and the Safety Committee, as well as the club advisor for Students Against Destructive Decisions (SADD). Mr. Cooper stated the school plans to build a "mindfulness area" for students and staff, in addition to continuing the development of the school's "Panther Path" Wellness Trail.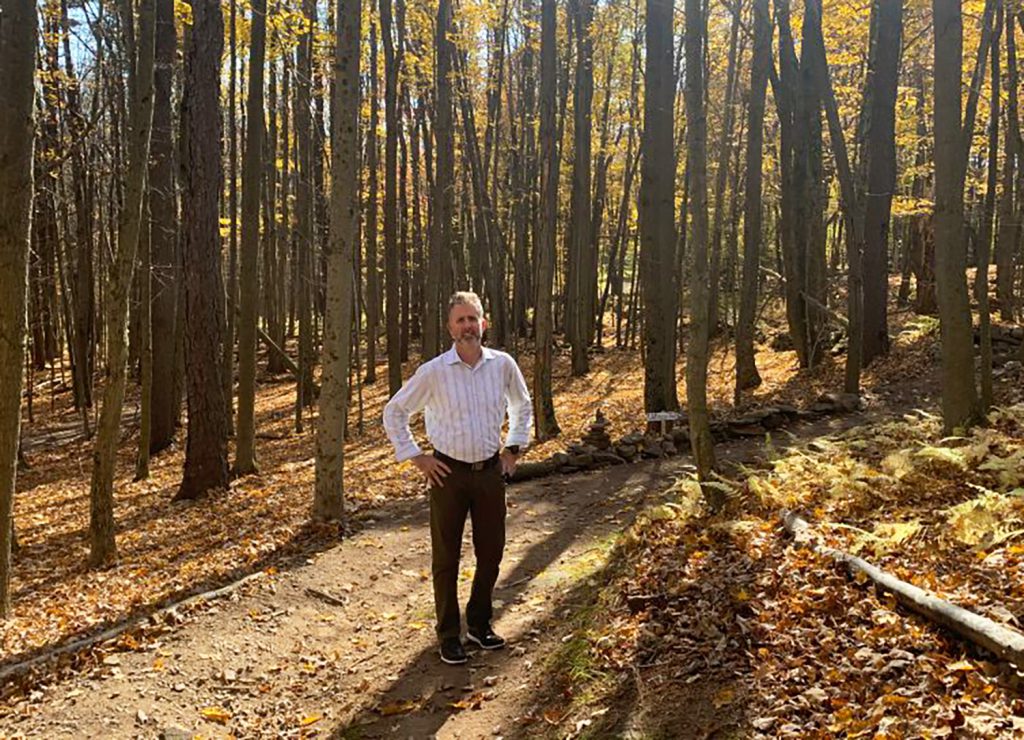 And finally at Monticello High School, the Sullivan 180 grant will be used to form a 9-hole disc golf course that will be on the high school property, but close enough to RJK Middle School so it can be utilized by students and staff in both buildings. Funds from the grant will provide all materials needed to install the course, along with metal signs. In addition, multiple beginner kits will be purchased that will then be used by P.E. classes and clubs from both MHS and RJK Middle School. This will also allow the community to use the course after hours.
Amanda DePew, English teacher and Healthier Generations Club Advisor at MHS, has been working on the disc golf course project, as well as encouraging students and staff to get involved in wellness activities. As a member of the district wellness committee, Ms. DePew attends monthly Sullivan 180 meetings to stay current on health and community trends. She has also been slowly building a wellness club at MHS and hopes to officially establish the club by the fall.
This Empowering a Healthier Generation Project was made possible with support from Sullivan Renaissance and Sullivan 180, with funding from the Rowley Foundation.