In the late spring and early summer months, the Board of Education appointed Sara Kozachuk, Veronica Serrano and Dr. Gary Furman as Principal of RJK, Principal of KLR and Interim Principal at MHS, respectively. Since July 1, the trio has been settling in to their new roles and gearing up for a strong start to the 2023-24 school year. 
Learn more about our new leaders and their plans for the future of their schools: 
Sara Kozachuk, Principal of Robert J. Kaiser Middle School
The students of Robert J. Kaiser Middle School will have a familiar face as their new principal when they return in September. Sara Kozachuk, former assistant principal of the school, is taking the helm following the retirement of principal Michelle Knowlton.
Ms. Kozachuk started her career in education in 2001 as a teaching assistant. The then-stay-at-home-mom was interested in education and figured the position would be a perfect way to get into the field.  She found that she loved seeing students flourish and succeed and with the encouragement of many teacher colleagues, she went back to school to become certified to teach. After six years as a teaching assistant, she became a teacher and would go on to teach for many years at the Kenneth L. Rutherford School – AIS at the 3-5 level, fifth grade, and first grade.
In 2016, an assistant principal position became available at the Robert J. Kaiser Middle School, and Ms. Kozachuk decided to make the leap to leadership.
"Even though I didn't have middle school experience at the time, I was up for the challenge," she said. "It doesn't matter what age they are, you have to be able to meet them where they're at."
She credits her success in the position to her philosophy of building genuine relationships with the students.
"Having served as an AP for seven years has prepared me for the role of principal of RJK," she said. "Working with the faculty and staff of the building, I hope to help all of our students grow into productive citizens who go out and make the world a better place. As a Monticello graduate, there is no place that I would rather be!"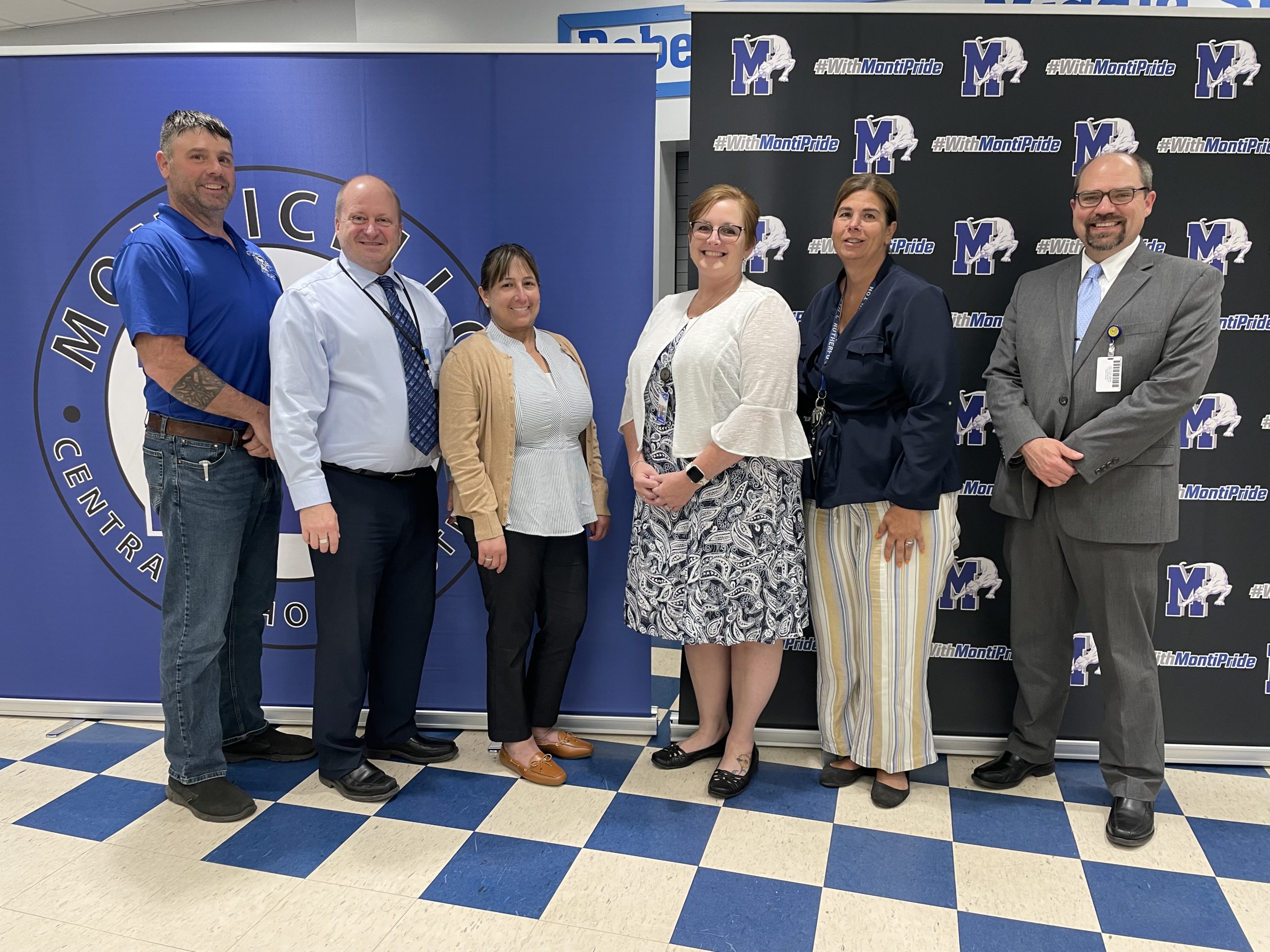 Veronica Serrano, Principal of Kenneth L. Rutherford Elementary School
Following the retirement of Principal Christopher Palmer, Veronica Serrano was appointed as Principal of the Kenneth L. Rutherford Elementary School. In her own words, she discusses her educational journey below:
I started my educational career later on in life, but it was the best decision I ever made.  My career started in Fallsburg where I was a classroom teacher for seven years.  When I started at Fallsburg, I truly believed this was where I was going to spend my entire career.   I had my own classroom and was working with English Language Learners (ELL). I was content, but little did I know what was to come. In 2022 I accepted my first administrative position in the Monticello Central School District.  It has been an amazing ride to work under the building leadership of Mr. Palmer.  
My "why" for pursuing my administrative degree was for students who look and speak like me to see themselves reflected in a leadership team.  Growing up in the amazing borough of Brooklyn, I did not see myself reflected in any of my teachers or administrators. 
I was challenged by the Rutherford staff to apply for the principal position at Rutherford.  I was not sure if I had sufficient experience or the skill set to apply, but I accepted the challenge.  I decided to apply for the principal position in large part because of all the support I received from the staff.  They really gave me the confidence to step out of my comfort zone.  If it wasn't for their support, I do not think I would have applied.
A new chapter now begins.  I look forward to working hand in hand with the Rutherford staff to bring the change that is needed to improve student outcomes and improve building morale for staff and students.  We have an amazing staff.  They are compassionate, talented, creative, and hardworking.  Every staff member plays an integral part in the success of our scholars.  This is not about me and what I am going to do.  This is about our Rutherford team and what we are doing to accomplish together.  
My hopes are to create a welcoming environment for all stakeholders.  I want families to feel welcomed and supported.  I want our scholars to reach their full potential and be held accountable for their actions.  Good or bad life is full of consequences and our students need to learn about that early on.   Scholars and families need to know there is a delicate balance in having fun, being fair, and firm.  Lastly, I want all staff members to know how greatly appreciative I am to be working alongside them. 
Change is coming to Rutherford. It is human nature to be afraid of change, but it's in the middle of the uneasiness that we realize our true potential.  
Dr. Gary Furman, Interim Principal at Monticello High School
Dr. Gary Furman is no stranger to the Monticello Central School District – in the early 2000s he served as the district's Director of Math, Science, Technology and ENL. Although he has since retired, when the opportunity arose to return to Monticello as interim principal at Monticello High School, he jumped at the opportunity.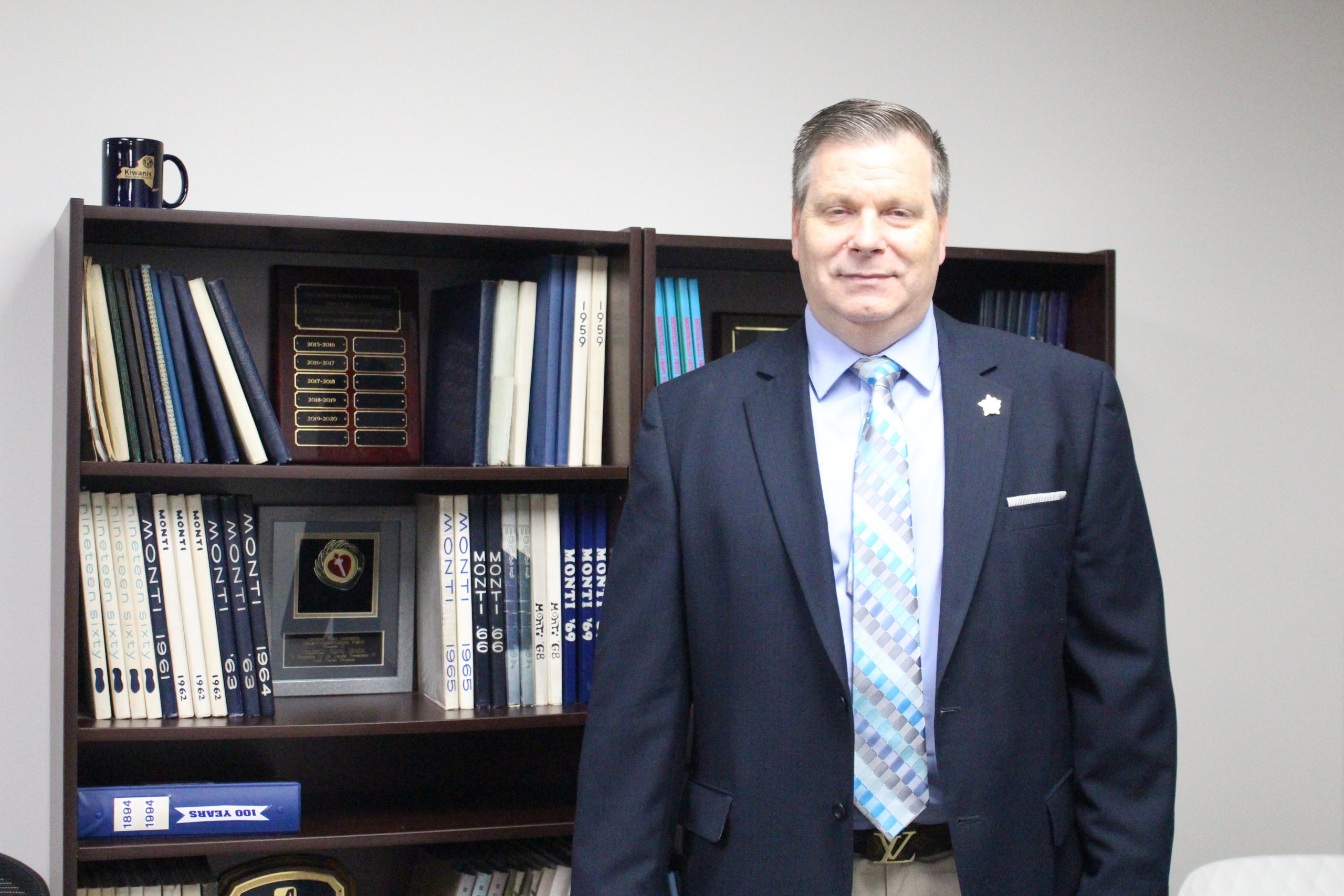 "I want to support the students of this area," the Rock Hill resident said. "I know that together with our support staff we can encourage our students to do great things and help them achieve. It's something I'm passionate about."
Dr. Furman started his career as a teacher in the Fonda-Fultonville School District, before securing administrative positions in in upstate NY and Long Island. Prior to retirement, he served as Superintendent in Edmeston, NY.
"Even when there are competing interests, ultimately parents and staff always want what is best for kids," Dr. Furman said. "By traversing through everyone's viewpoint, and working together to bring everyone. I'm a familiar face to many at the district, and I hope to be able to facilitate a smooth transition for the next principal and make sure everything is ready for that person to hit the ground running on day one."