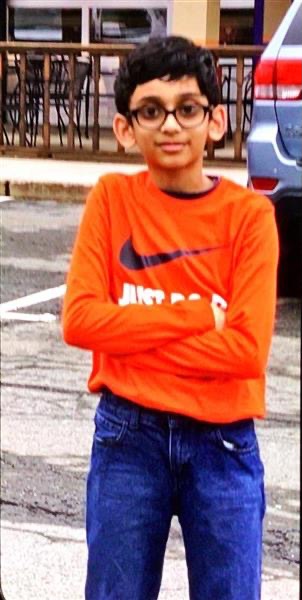 "I want to learn everything about the world around me and how everything in the world works."
Shivam Patel is a sixth-grade student at RJK Middle School, who not only truly loves to learn but also enjoys working alongside of his teachers to assist his peers. He is a very dedicated, remote learner who spends a lot of his time creating programs that involve all aspects of his education. He states, "Most of my days I program and think deeper about what I am learning about. I make up my own theories on how the world works!"
Shivam Patel has not only been a highly motivated student who is ready to learn each day, but also spends a lot of his time co-planning Breakout Rooms on Teams. On the days Shivam has office hours, he joins his teachers to explore new programs such as White Board Chat. He does this so he can use the programs or Apps later when he is assisting the other students who need help. When a student needs further assistance with an assignment, Shivam will prepare with his teachers in advance to help in a Breakout Room. He seamlessly pulls up all the required materials and shares his screen. He also encourages the student to share their learning through mature conversations as well. The students truly appreciate and request Shivam to continue to work with them. This has really helped with student engagement during remote instruction.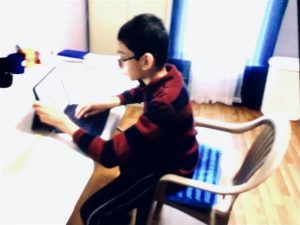 "Learning can explain and teach us things that you do not know. It keeps me curious about the universe." Shivam Patel spends part of his day taking a High School Computer Science class. He recently has been programming a new education learning platform App he invented titled, "Infinite-Thoughts!" This platform is used to teach and to learn from to sharpen skills in the different subjects. He stated, "At first I made this App just for ELA practice, but I kept on programming and improving it. Then I created it for the other subjects as well."
Shivam Patel is an eager student, teacher, and inventor. He is definitely a great role model, and his future looks bright as he continues to reach for the stars.