Students and staff members throughout Chase Elementary School participated in developing a mission and vision statement for the school.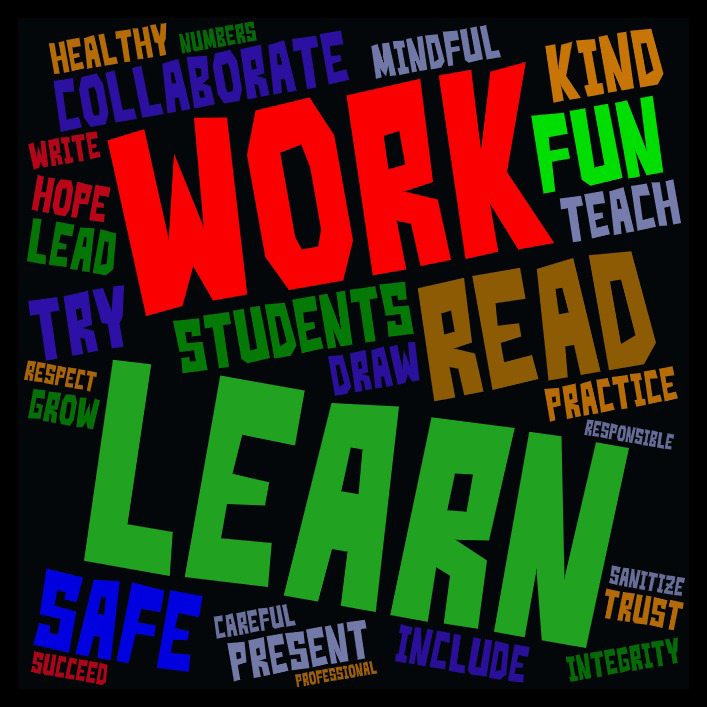 All sent their statements to Principal Bill Frandino, who took them all and created a word cloud to represent the collaborative values of their building. The bigger the word appears in the graphic, the more times it was used by students and staff members.
Work. Learn, Read. Collaborate, Kind Fun. That sure sounds like Chase.