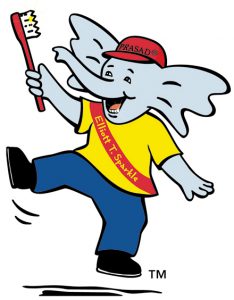 The Philanthropic Relief, Altruistic Service and Development (PRASAD)'s Children's Dental Health program is an initiative with a mission to improve the quality of life of children by providing oral care services and dental health information.
The program operates a mobile clinic that provides dental exams and an array of dental treatments, including sealants, cleanings, fluoride, fillings, extractions, space maintainers and x-rays. The clinic visits school districts in Sullivan County, including Monticello. 
Children aged six months through 18 years of age who are not assigned or receiving services from another dental office are eligible to receive services through PRASAD. 
Parents who would like their children to receive services through PRASAD must contact their insurance company and request that PRASAD become their dental provider. PRASAD accepts most insurance plans, including Medicaid, Delta Dental, Fidelis, and MVP. A sliding fee application is available for uninsured children.
Parents must also complete the PRASAD's consent form and waiver. 
Consent and Waiver Form – English
Consent and Waiver Form – Español
The clinic visits participating Sullivan County schools on a rotating basis. It is possible to arrange an appointment when the clinic is at a different school, during school holidays or during the summer months. 
To make an appointment, please call (845) 434-0376 ext. 216
Please visit PRASAD's website for more information about the Children's Dental Health program.