Congratulations to Owen Bassett and Liza Mitchell who've been selected as Monticello High School's Senior Scholar-Athletes for the Orange County Interscholastic Athletic Association (OCIAA). The award is given to high school seniors "who have distinguished themselves in the classroom and in the athletic arena." They were honored on Thursday, June 2 at the annual OCIAA Awards Breakfast in front of 300 people at Kuhl's Highland House in Middletown, NY.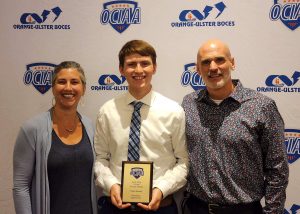 Owen Bassett is an ambitious senior involved with several sports at MHS. He's the current captain of the golf team and has been playing the sport since he was in the seventh grade. He also runs cross-country and has been on the varsity boys nordic ski team since his freshman year. When it comes to academics, Owen has a 100.63 GPA and his favorite subject is Anatomy at New Vision Health.
As a student athlete, Owen knows the challenges of managing schoolwork with his demanding sports schedule. "I take everything day by day so that I don't get too overwhelmed," he said. It also helps that Owen is a highly motivated individual, as he strives for success by meeting his personal goals.
Owen's passion for sports extends to the activities he enjoys in his down time such as alpine and nordic skiing during the winter months, and sailing in the summer. He also helps out at his local firehouse in his free time.
In the fall of 2022, Owen will be attending Le Moyne College in Syracuse, NY to study nursing. He hopes to become a helicopter flight nurse after he graduates.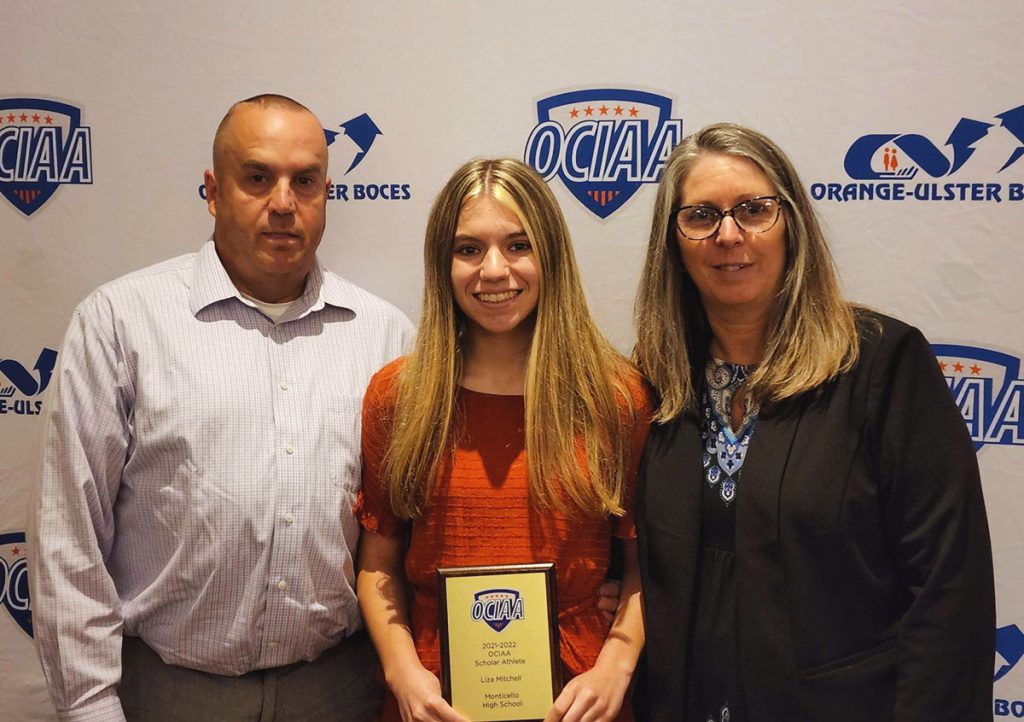 Liza Mitchell is an energetically driven senior who plays three sports at MHS. She joined both the alpine ski team and the tennis team her freshman year of high school. She's also been a member of the golf team since the eighth grade. As a student, Liza has a 98.82 GPA and her favorite class is Calculus.
Being a three-sport athlete and maintaining good grades can be complicated at times, especially when it comes to keeping everything organized. For Liza, she best manages her time as a student athlete by planning. "I create a plan and map out each day to ensure I don't get too overwhelmed. I hold myself to a schedule and prioritize school over everything," she said. When asked what drives her to succeed, Liza said "I am driven to succeed by personal success. I set personal goals to always push myself to perform at my best with my maximum potential."
In her free time, Liza enjoys volunteering in her community, playing sports and spending time with her friends. In the fall, she will attend SUNY Geneseo and major in Childhood Education/Special Education with a concentration in Mathematics and a minor in Business Studies.
Congratulations to both Liza and Owen on their extraordinary achievements and the best of luck on their future endeavors.