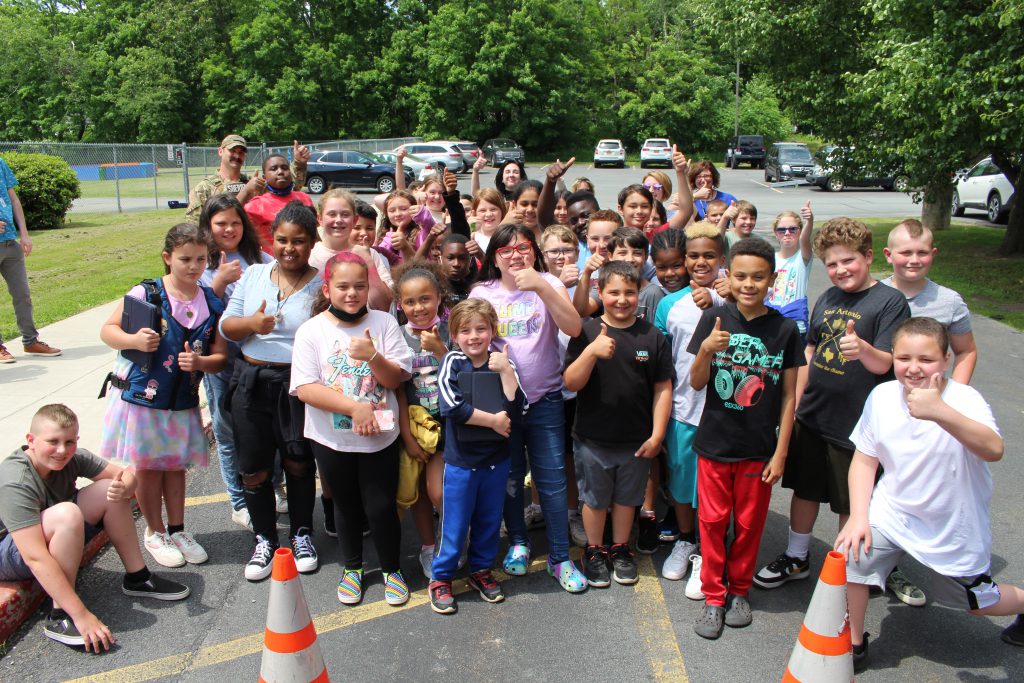 Monticello School Resource Officer Deputy Mike Barrett gave fifth-grade students a tour of the Sullivan County Sheriff's Office's BearCat.
The BearCat, which is operated by the Sheriff's emergency service unit is a 20,000-pound armored vehicle designed to protect law enforcement responding to volatile situations. Students had the opportunity to walk through the vehicle, and then Deputy Barrett demonstrated some of the equipment the unit utilizes and some advanced features of the vehicle. Afterwards, students had the opportunity to ask questions. 
Throughout the presentation, Deputy Barrett emphasized that law enforcement are there to serve the community and that this equipment is to help keep Monticello safe.