Kenneth L. Rutherford Elementary School Teacher Assistant Omnia Elghaly led third-grade students in Ms. Snow's class on a journey over the Atlantic Ocean and on to Egypt, where she was born and raised. Due to the logistical challenges involved in transporting a large number of eight and nine-year-olds on an international trip, the journey was a virtual one, but exciting and informative nonetheless.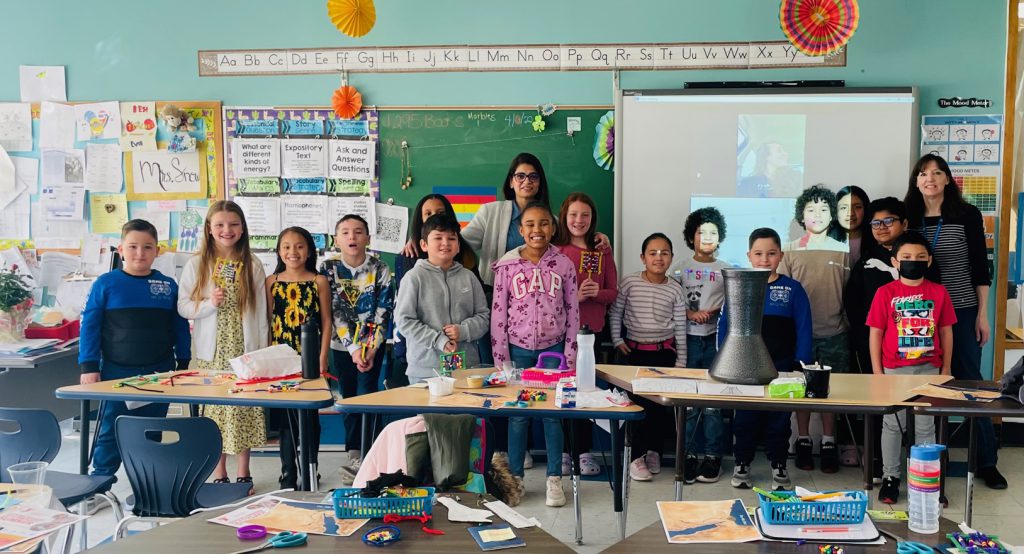 The students began by meeting Ms. Snow outside the classroom door where she handed them a passport and offered them a choice of snack for the journey. Once inside, Ms. Elghaly's niece Shorouk, and Shorouk's friend Noran joined in via videoconference. They led the class from their car, flipping the phone around to point out Egyptian landmarks in real time and answering students' questions about their country.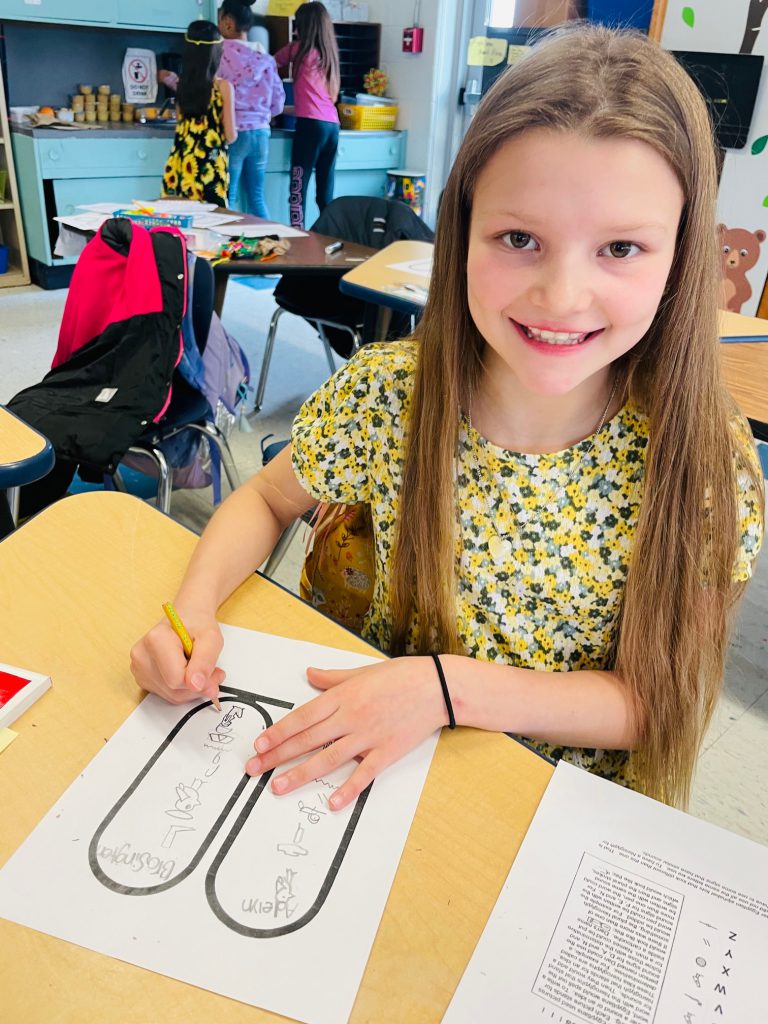 The class learned where Egypt was located on a map, constructed edible pyramids from sugar cubes, completed a worksheet on hieroglyphics, created a traditional Egyptian instrument called a sistrum and got to sample chocolate wafer biscuits called El Shamadan.
 "The students were very excited and had many questions," Ms. Elghaly said. "They really liked being able to see the Egyptian landscape from my niece and her friend on Zoom. It was a great event."