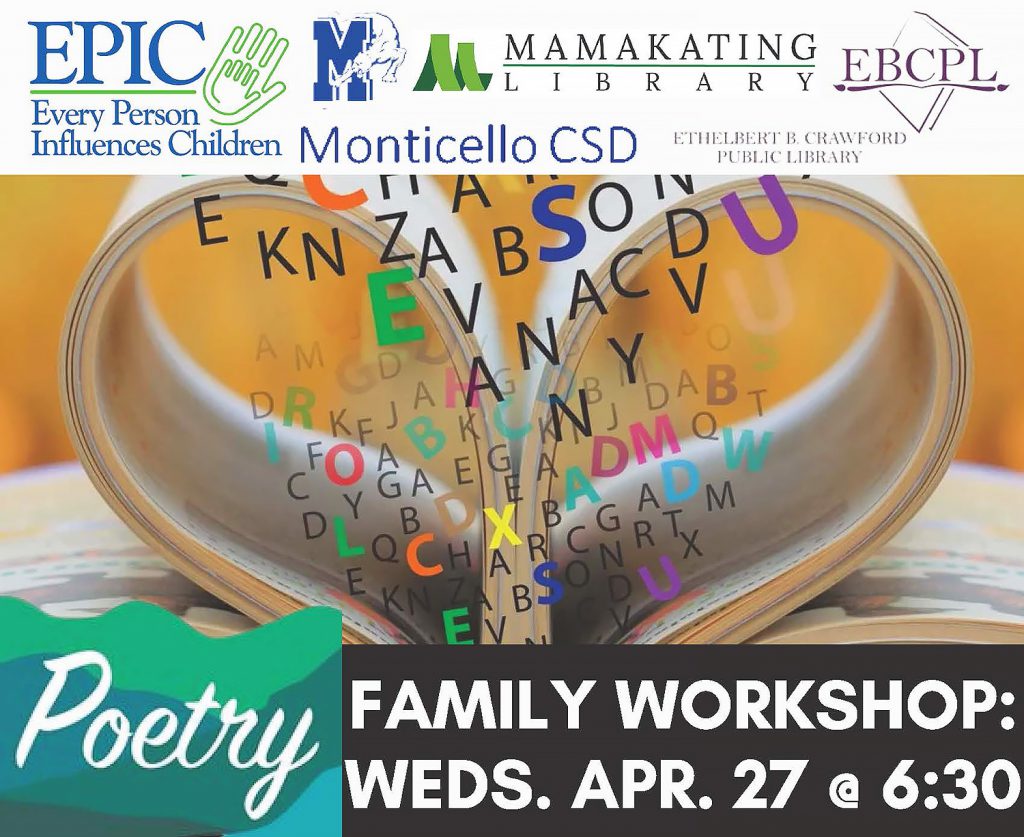 The Every Person Influences Children (EPIC) program will host a "Poetry Family Workshop" on Wednesday, April 27 at 6:30 p.m. via Zoom.
Participants will gather to discuss various topics including:
Storytime: "Daniel Finds A Poem" by Michla Archer
Interactive Poetry
Poetry Writing
Poetry and Voice Activity
In addition, the workshop will feature the following speakers:
Cheryl Shelton Jones, EBC Youth Services Librarian
Peggy Johansen, Mamakating

Library Director

Eric Baylin, Sullivan County Poet Laureate
Cathy McFadden, Cooke Elementary Reading Specialist
Jane Sorensen, EPIC
The event is free, but registration is required. Please email Jane Sorensen at JSorensen@k12mcsd.net to register or call (845) 807-6332.