Senior Captain Josh Gattling scored his 1000th career point in Tuesday's game at Sullivan West.  Josh became the ninth player in school history to achieve this milestone and he is the first since Brad Cooper in 2006.  The historic basket came on a lay-up after a steal with five minutes to go in the third quarter.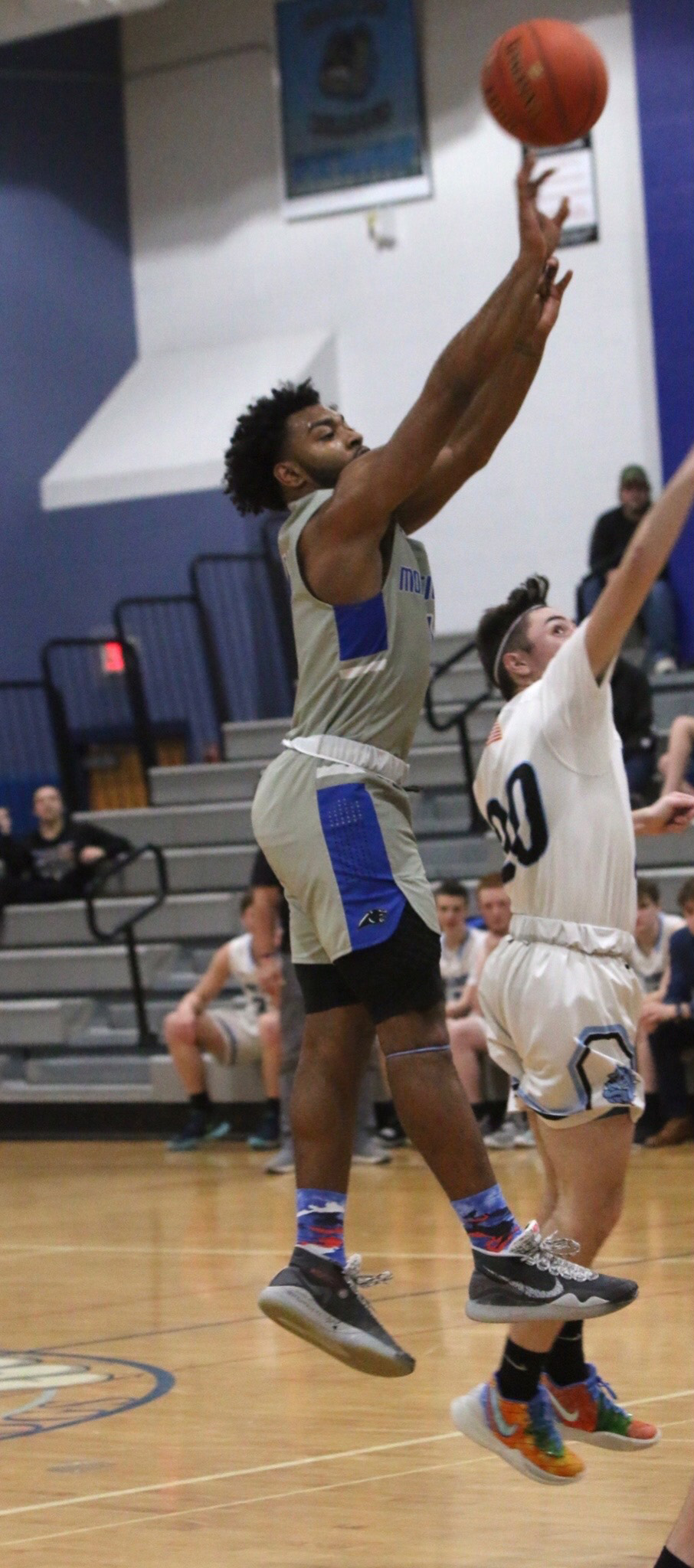 Photos by Richard Ross Sportsiny.com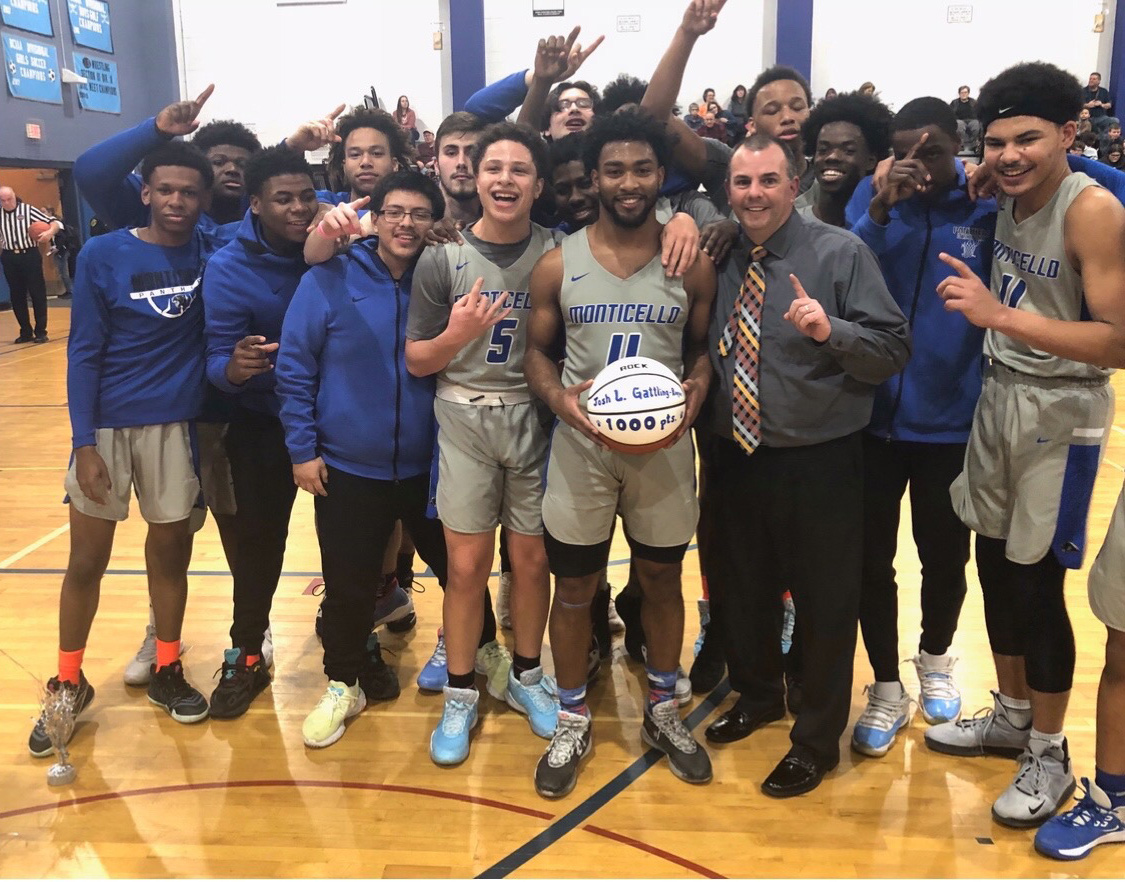 Josh is a five-year player in the program and has been a varsity starter since he was a freshman.  He is a two-year captain and was also a member of the BCANY Summer Hoops Fest Mid-Hudson Team.  
Entering this season as the 2019 Sullivan County Democrat Player of the Year and Varsity845 Second Team All-star, he needed 406 points to reach 1000.  After graduation he will be attending SUNY Orange (D-II JUCO) to study business and continue his playing career.
"This is a great moment for our program, but especially for Josh.  He is a great player, a tremendous leader, and one of the hardest workers I have ever coached," said Chris Russo, head coach of Monticello Boys Varsity Basketball team.  "I told him the other night he doesn't have to try to be special because he already is; just be yourself and keep playing hard."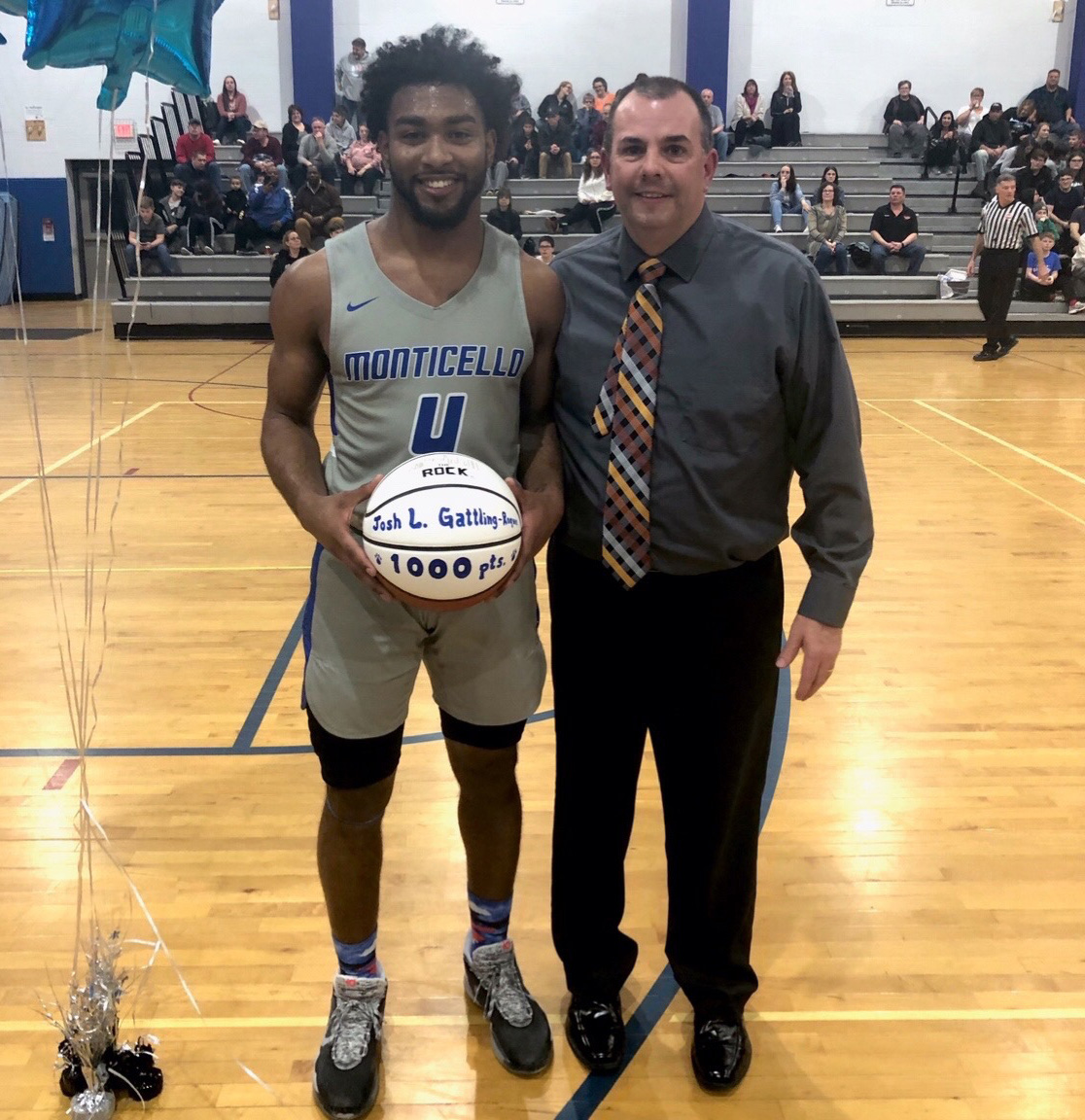 Josh enjoyed his moment as he was surrounded by teammates, friends and family.  The game was briefly stopped as both Monticello and Sullivan West fans and players were on their feet and applauding in recognition of this accomplishment. Josh received some gifts, posters, and a ball, which was hand-painted by Monticello teacher, Jay Brooks. 
"I am grateful for everything that comes my way," Josh commented. "I appreciate everyone who supports me and glad that I could make everyone proud. It is a blessing to be able to achieve this and I thank the Man above for all of that. It's great to achieve this goal, but I've set some others and we're not done yet."
Congratulations Josh Gattling and welcome to the 1K Club!!
By Coach Chris Russo, Monticello Boys Basketball Head Coach