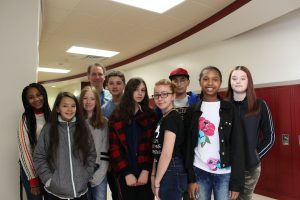 The Sullivan County School Boards Association (SCSBA) named Gary Silverman, a long-time science teacher at the Robert J. Kaiser Middle School (RJK), as a recipient of the organization's  "Outstanding Educator Award." The annual award honors educators who have made a significant impact on the education of children in Sullivan County.
Mr. Silverman is known to past and present students alike as an educator who goes above and beyond, keeping his lunch period open for students in need of extra help, and frequently staying beyond the school bell to help struggling students catch up. In addition, he has been instrumental in planning and supporting the eighth-grade trip, putting in many hours to work with students, vendors and other advisors to provide students with an unforgettable trip. He is also a familiar face at extracurricular activities and sporting events in order to highlight student achievement during morning announcements.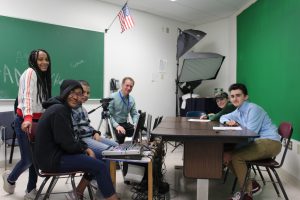 "As the department instructional leader for science, Mr. Silverman demonstrates leadership and integrity," RJK Principal Nick Millas said. "He is a member of the Liberty Rotary Club and continues to inspire students, staff and community stakeholders."
The SCSBA will present Mr. Silverman with this honor during its annual Awards and Dinner Meeting, which will be held on Wednesday, May 29 at 5 p.m. at The Sullivan Event Center in Rock Hill, New York.
"Mr. Silverman is one of our students' biggest cheerleaders in and out of the classroom," Superintendent of Schools Tammy Mangus said. "He and his film crew are constantly out capturing all the great things happening at RJK and bringing it back to the rest of the school so that all of our Panthers can celebrate these successes. If you've ever seen him in action, you know why he is so deserving of this distinction."