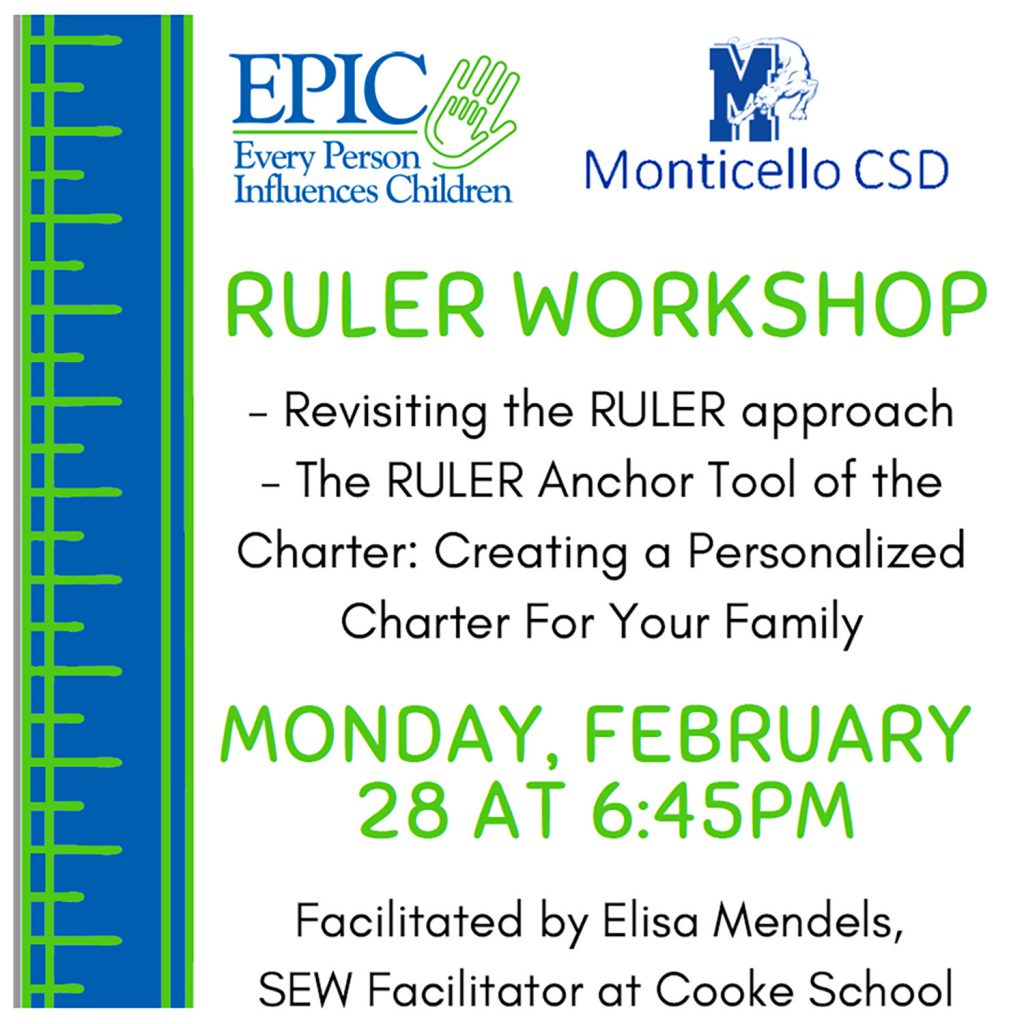 The Every Person Influences Children (EPIC) program will host a virtual workshop for Monticello families on Monday, February 28 at 6:45PM via Zoom. Participants will gather to revisit the RULER approach and to learn about the Anchor Tool of the Charter: Creating a Personalized Charter for Your Family. 
The event will be facilitated by Elisa Mendels, SEW Facilitator at Cooke Elementary School.
The event is free, but registration is required. Please email Jane Sorensen at JSorensen@k12mcsd.net to register or call (845) 807-6332.