At its May 19 meeting, the Monticello Board of Education appointed Dr. Matthew Evans as the district's next superintendent of schools, effective July 1.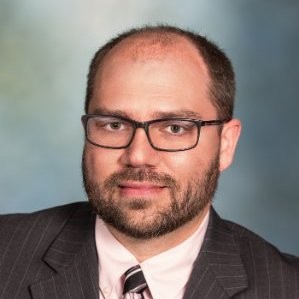 He brings a diverse array of experience as an educator in locations as far away as Egypt and as nearby as Fallsburg. He holds a Doctor of Education in Educational Leadership, Administration and Policy from Fordham University, a Certificate of Advanced Study in Educational Administration from S.U.N.Y. New Paltz, a Master of Arts in Teaching from the Teachers College of Columbia University and a Bachelor of Arts from Hofstra University in history. He has served in the Fallsburg Central School District since 2001 as a teacher, principal and most recently, as assistant superintendent. Prior to Fallsburg, he taught in Eldred and the Heliopolis American International School in Cairo, Egypt. He has been a resident of the Monticello Central School District for nearly two decades.  
The Board hired Dr. Evans after a comprehensive search and interview process guided by the Western New York Educational Service Council (WNYESC) and influenced by input from community and stakeholder groups. 
"Throughout the interview process, the Board was continually impressed with Dr. Evans' vision for the future of the Monticello Central School District as well as his detailed knowledge of our community," Board President Lori Orestano-James said. "We believe that the combination of his expertise in education on a multitude of levels and his collaborative approach makes him an effective leader who will propel this district forward on the path to reaching our goals." 
Dr. Evans will assume his new role on July 1 and has entered into a three-year contract with the district.  Ms. Orestano-James profusely thanked Dr. William Silver for his service to the district over the past eight months as interim superintendent of schools while the district searched for its next leader. 
"I am humbled and honored to be appointed to lead the Monticello Central School District as its next Superintendent of Schools," Dr. Evans said. "I am especially looking forward to working with the Board of Education, staff members, parents, community members, and students as we venture together through these unconventional times. 
While this current crisis has raised legitimate concerns about equity, relationships, and public funding, we will go much further in overcoming these challenges together—through dialogue—than if we try to tackle them as individuals or isolated groups.  I believe this community has the talent, will, and ideas necessary to adjust to this evolving situation, and advocate for our single, greatest resource: our children."