Donald "Mac" Thurston has spent most of his life working in the restaurant business. In an industry notorious for its staff turnover, Mr. Thurston spent a whopping 41 years at one establishment, beginning as a dishwasher and working his way up through the decades to the main chef.   
"Wearing all these different hats meant that I could run all the moving parts pretty fluidly," he said. 
It's an important skill that will be essential in his new role as cook manager at the Monticello Central School District. The district created the new position as part of an effort to improve school meals. Currently, the district utilizes a shared service through BOCES with only three days of on-site supervision. With the new position, the district will have a full-time supervisor on-site each day overseeing five kitchens and the staff within, as well as planning menus, ordering food and complying with all United States Department of Agriculture (USDA) regulations. Through the Community Eligibility Provision (CEP), free breakfast and lunch is available for all 2,700 Monticello students. The USDA and CEP set numerous regulations and guidance as to what may be served in a school setting. Although the regulations can be limiting, the district is determined to improve meals to the best of its ability within these guidelines.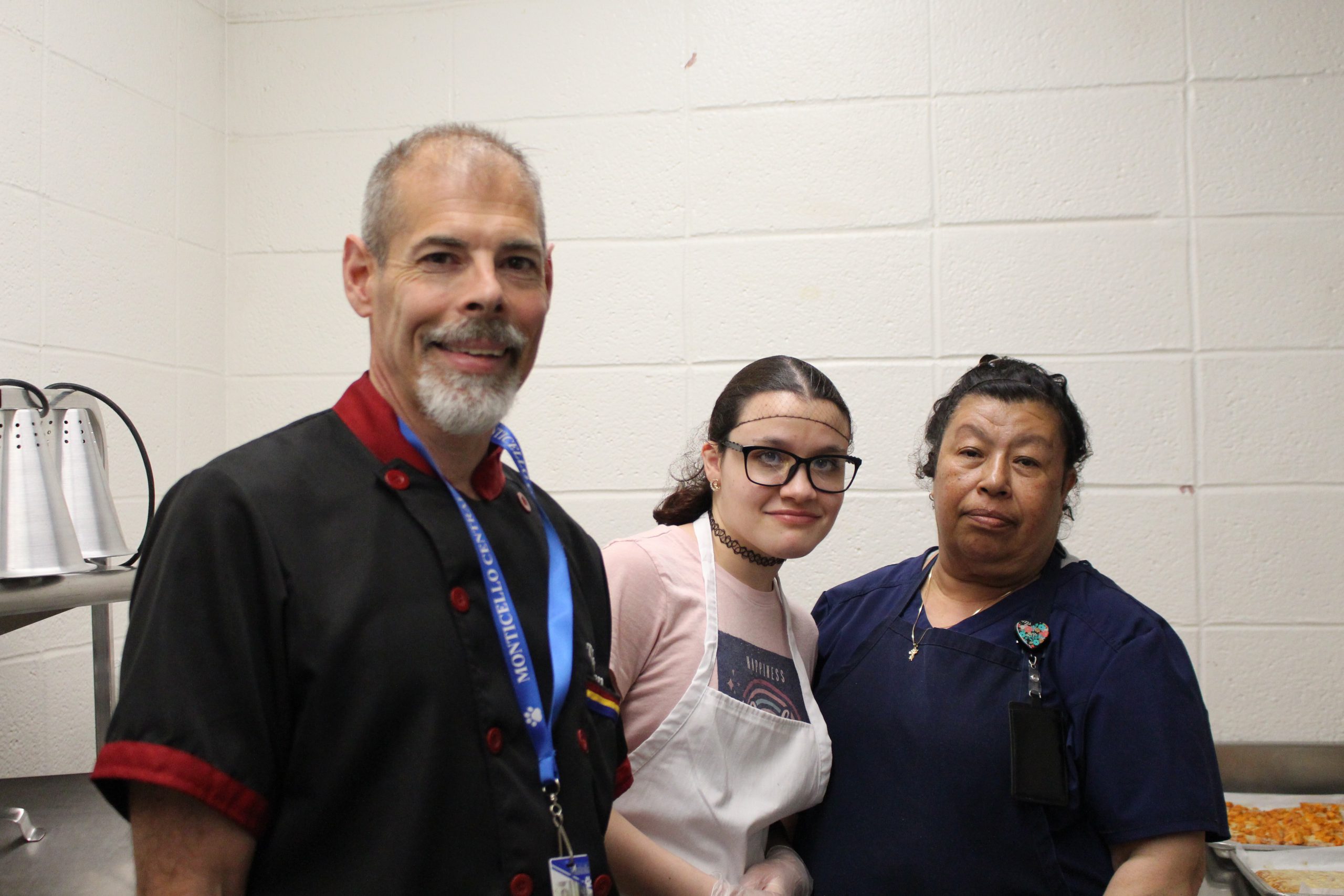 "We really wanted to see more of an emphasis on whole foods with less processed items in the meals that we're serving," Assistant Superintendent for Business Lisa Failla said. "We're looking to Mr. Thurston to diversify the menu and train our cooks in different, healthier methods of food preparation."  
One group of students who were particularly excited to hear the news was the high school's student roundtable group. The group, which has been meeting with Superintendent of Schools Dr. Evans to share feedback regarding a variety of district-related topics, has been advocating for more fresh fruits and vegetables, reliable menus, more vegetarian options and overall, more appealing food choices. Once Mr. Thurston was hired, he also made it a priority to meet with this group and hear their suggestions and feedback about the district's food service.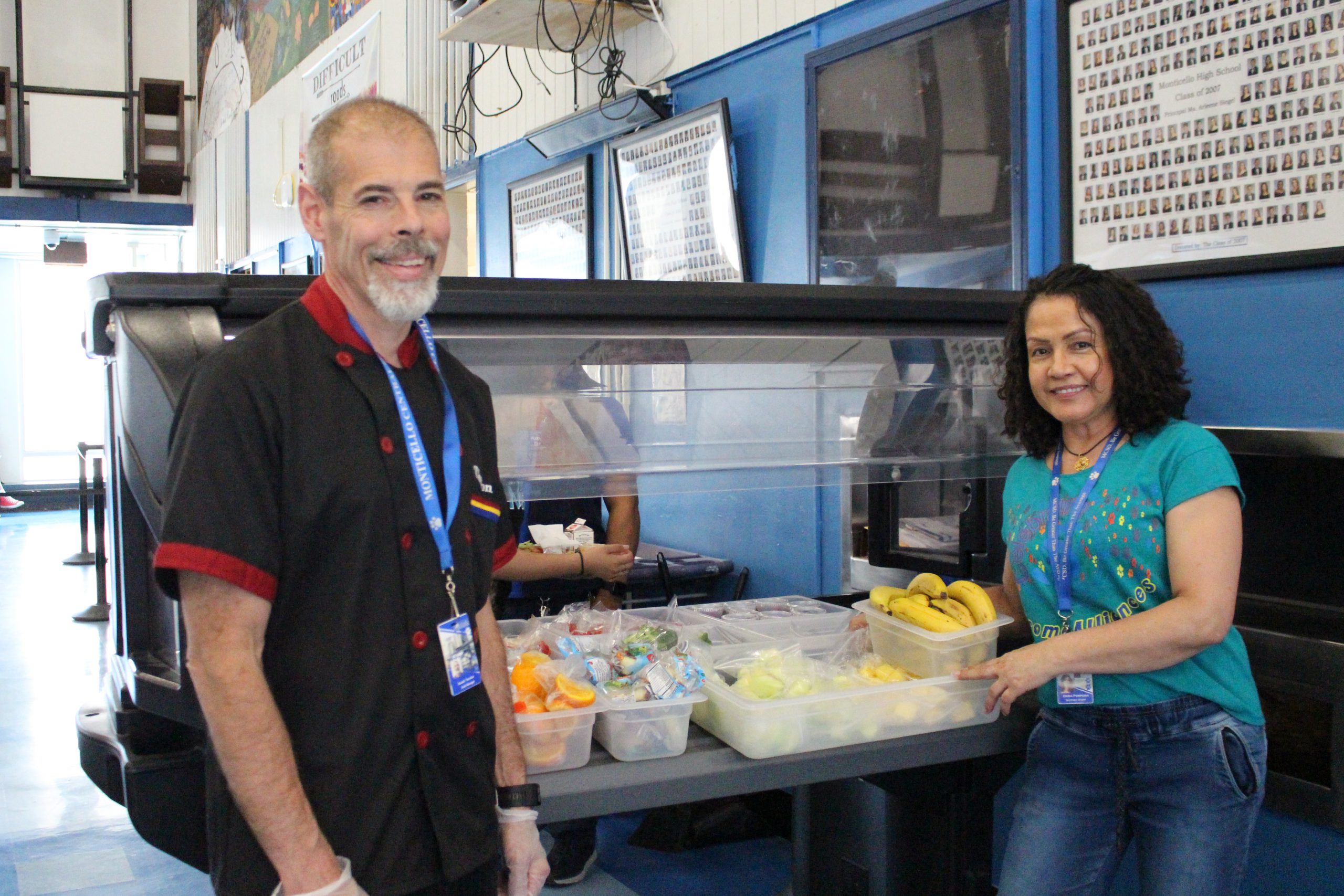 Aside from meeting with the students in the two short weeks since Mr. Thurston began his position, he has also been spending time evaluating what students enjoy eating and what they don't. He's already implemented more salad bar options and is working diligently to use his wealth of restaurant-related knowledge to create new menu options.   
"The entire staff here has been wonderful to work with and very welcoming. It's a challenging job, and very fast-paced, but we will all work together to find creative ways to make sure our kids are being served healthy meals that they will actually eat and enjoy," Mr. Thurston said.