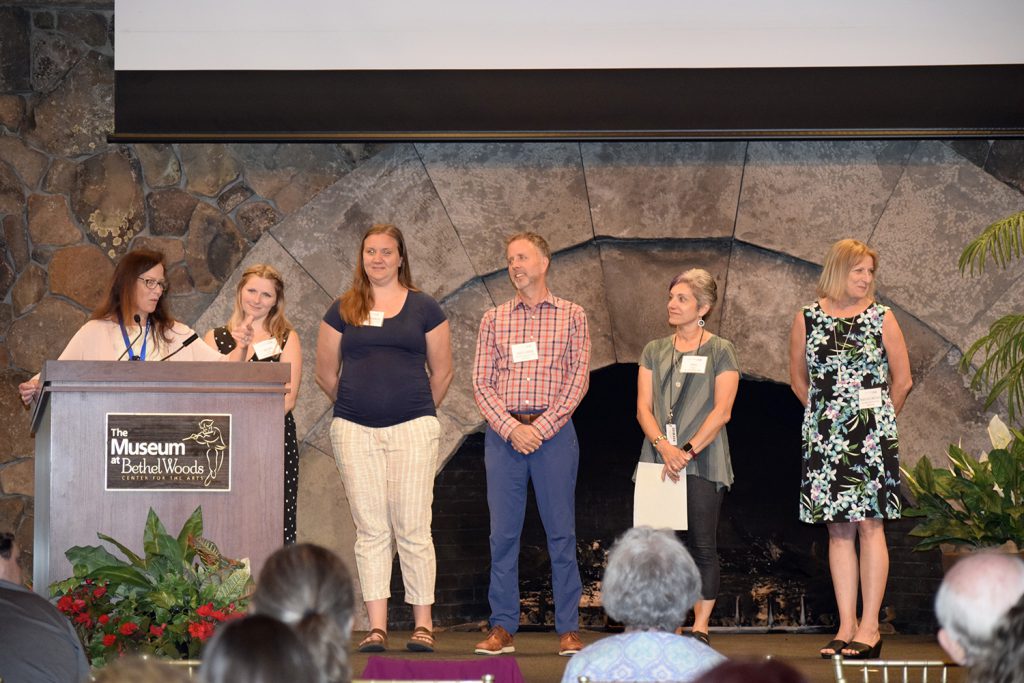 Monticello Central School District staff members were recognized at the Healthier Generations Celebration held on June 7 at Bethel Woods Center for the Arts. According to the organization's website, "As Sullivan County struggles at the bottom of the county health rankings each year, our children and youth continue to pay the price with poor health outcomes. The goal of Empowering a Healthier Generation is to create a grassroots movement that will change policy and environments; while demonstrating that individuals and families have an important role to play in building a culture of health for themselves and the next generation."
Each school in MCSD received a $3,000 grant to fund specific wellness projects organized by advisors at each building. Each one of the advisors was recognized for their efforts at the celebration:
Scott Cooper, Robert J. Kaiser Middle School
Amanda DePew, Monticello High School
Elisa Mendels, George L. Cooke Elementary School
Maryann Swensen, Emma C. Chase Elementary School
Kayleigh Bowles, Kenneth L. Rutherford Elementary School
In addition, the George L. Cooke Elementary School received a special Wellness Committee of the Year Award & KLR won the Turtle Award for Physical Activity for its work with SNAP-Ed's Coordinated Approach to Child Health (CATCH) program.
To read more about the wellness projects at MCSD made possible by these grants, visit:  https://www.monticelloschools.net/schools-in-the-mcsd-receive-grants-from-sullivan-180-to-improve-the-health-of-their-school-communities/