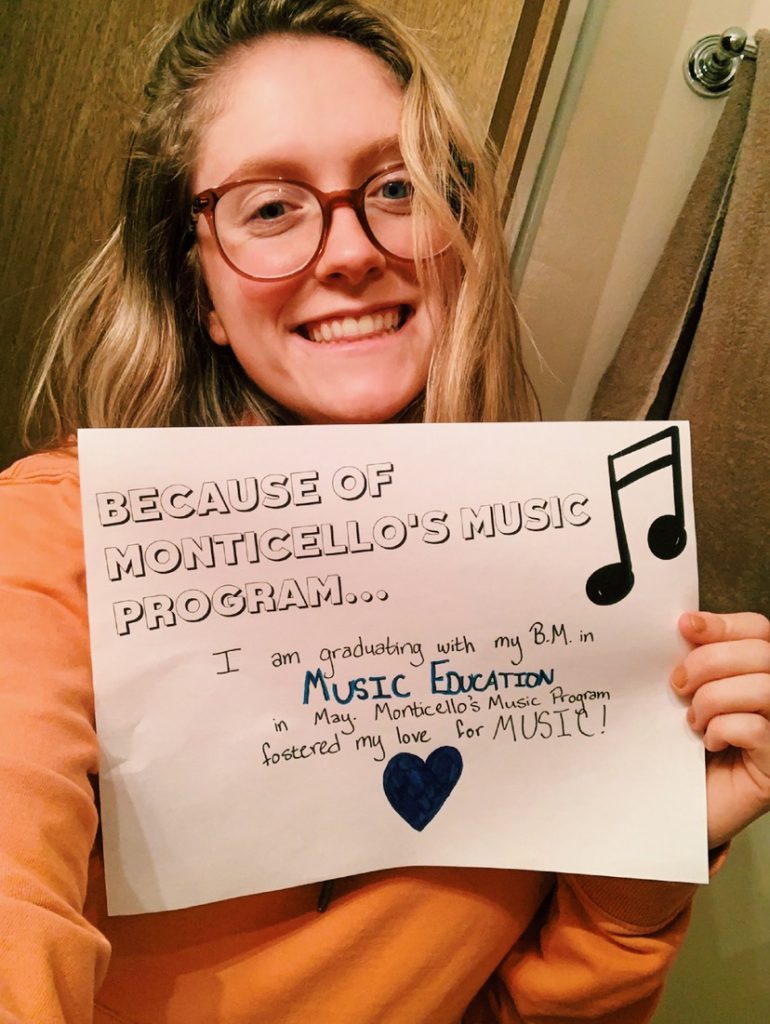 Whether you're a current student, a staff member, a graduate, a parent, or just a supporter of music education, we want to hear from you!
In honor of Monticello's 10th year of earning  the Best Communities for Music Education distinction, and in honor of our outstanding music department, we invite you to send a message of congratulations and/or reflection so that we can show the world that we truly are a community that supports music education. 
Decorate, add your message, and print one of our sign templates (or feel free to create your own from scratch!) take a photo of yourself holding up the sign and email it to communications@K12mcsd.net
By submitting a photo you are granting permission for the district to share your photo with our media partners, and/or via district channels including but not limited to the website, social media accounts and print publications. All submissions must be received by 5 p.m. on Monday, April 27. Please be sure that your message is legible in your photo.