The Monticello Central School District (MCSD) has been honored with the Best Communities for Music Education designation from the NAMM Foundation for the 10th year in a row in honor of its outstanding commitment to music education.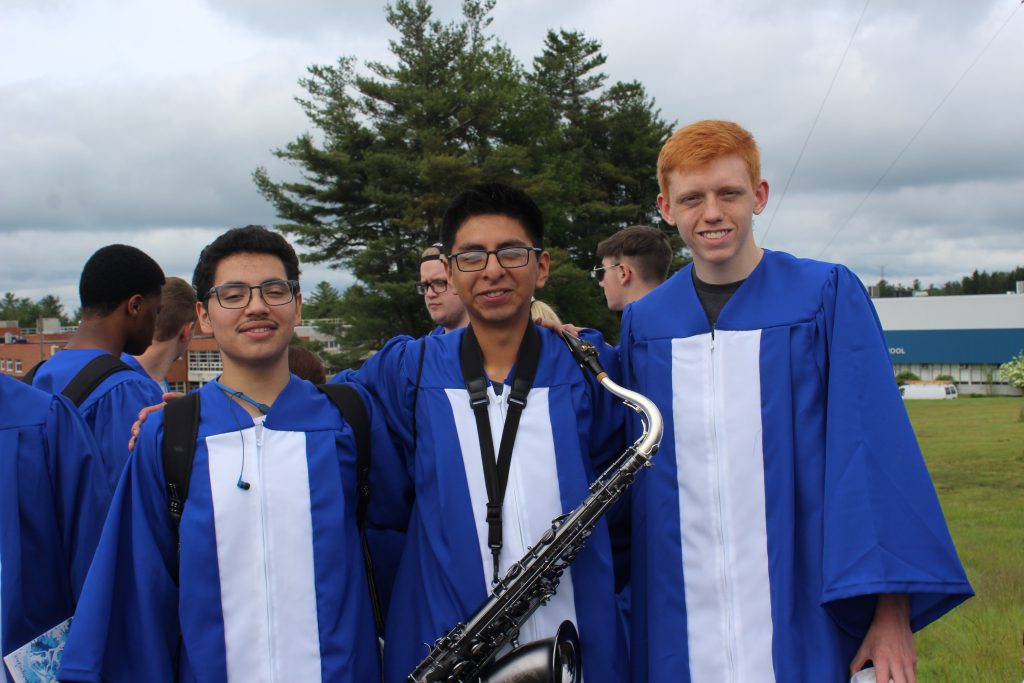 Now in its 21st year, the Best Communities for Music Education designation is awarded to districts that demonstrate outstanding achievement in efforts to provide music access and education to all students. To qualify for the Best Communities designation, MCSD answered detailed questions about funding, graduation requirements, music class participation, instruction time, facilities, support for the music program and community music-making programs. Representatives from The Music Research Institute at the University of Kansas reviewed and verified responses with school officials.   
The news comes as no surprise to alumni who have gone on to pursue music professionally after graduation.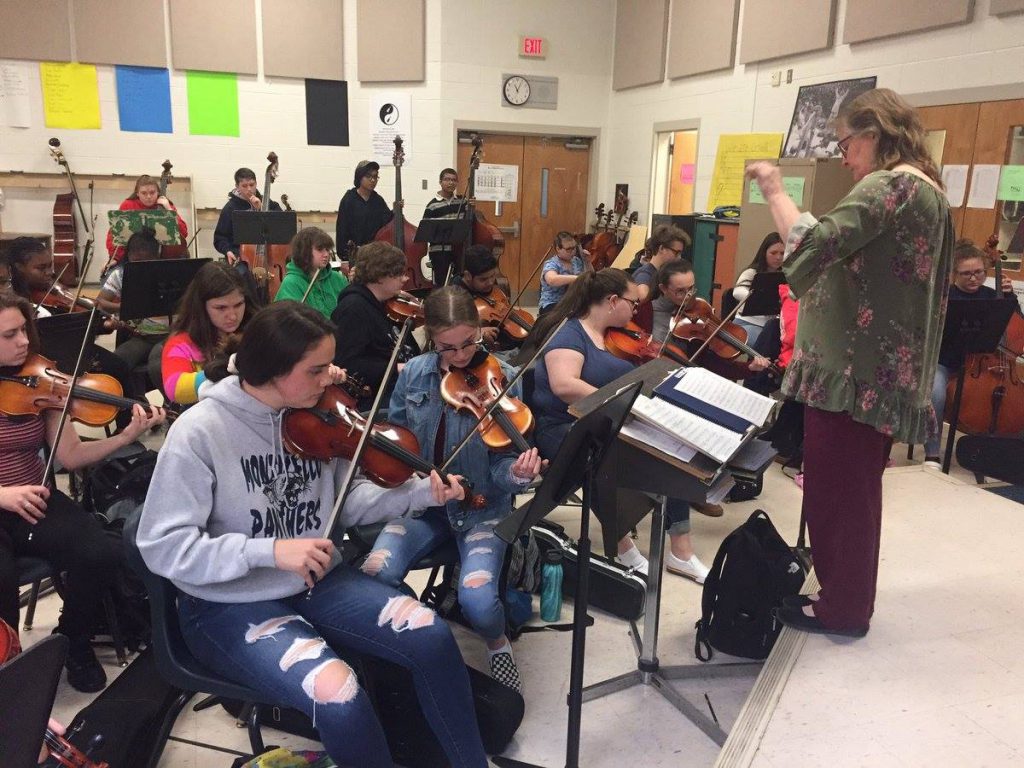 "When I attended Julliard to study a career in performance, I never realized how ahead of the curve I would be thanks to my early education," Alum Andrew Trombley said. "From a mountain town in the Catskills to performing in the greatest halls across the globe, teaching double bass at New York University, and starting the Sullivan County Chamber Orchestra, a world-class ensemble in my hometown — it's a story that I am lucky to live. The MCSD played a vital role."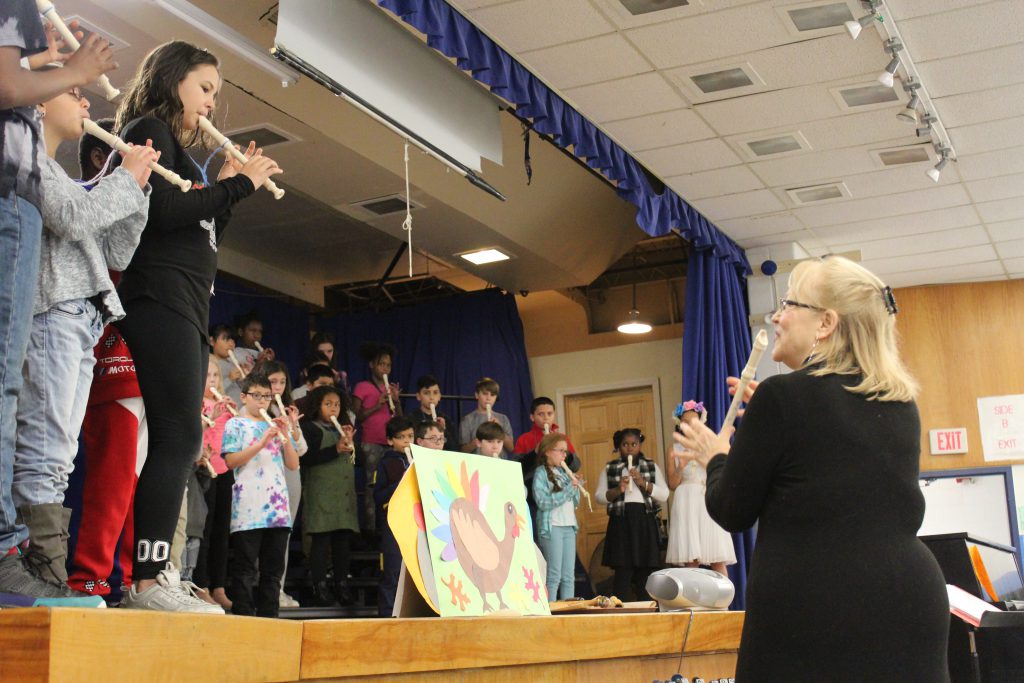 From when they enter as kindergarteners, to their senior year of high school, the students of the MCSD have a plethora of opportunities to hone their musical interests. In addition to the traditional offerings of band, orchestra and chorus, the district offers instruction and performance opportunities on guitar, ukelele, piano, keyboard, mandolin and banjo. Students can also participate in a unique music technology program where they explore sound engineering and audio creation through technology. At the upper level, students can study music history and earn college credit through advanced placement music theory. The program is also renowned for its grant-funded chamber program that brings guest artists to coach students in group and individual settings and provides opportunities to perform.  
"The most exceptional part of the music department is the incredibly talented teachers who hone their ability to teach and to perform daily, proving that those who can also teach," Mr. Trombley said. "MCSD teachers have worked tirelessly to write grants and bring in guest artists from the Weekend of Chamber music, many of whom have become dear friends and colleagues in my career." 
Caitlin VanKeuren graduated from Monticello High School in 2007 and is now the orchestra director for Sunset Middle School in Brentwood, TN.  She credits Monticello's music program with inspiring her to pursue a musical career. She began playing the violin in fifth grade and continued throughout high school, performing in the high school's musicals and participating in the district's chamber music program for all seven years of middle and high school combined.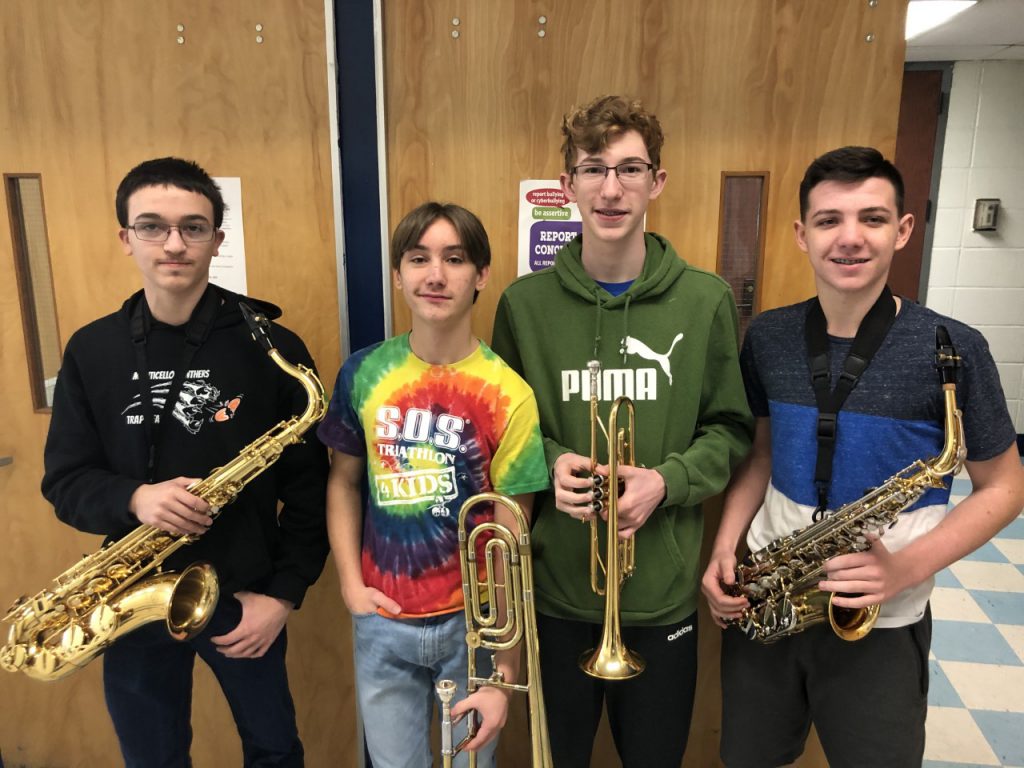 "By my junior year of high school, I knew I was going to be a music educator and that was in thanks to the Monticello music program and the teaching of Martin Banner, Ann Trombley and Nancy Wegrzyn," Ms. VanKeuren said. "These teachers gave us their all and decided how far to push and grow their programs forward. I enjoyed every single one of my music classes in high school and expected this level of education everywhere I went. Unfortunately, I soon realized that other schools' programs were not the same as Monticello High School's, so I have become a pioneer. I moved down to Nashville TN and am working on building the orchestra programs down here in the south. One day I hope to create a chamber program and buy a composition and music theory lab for my own students."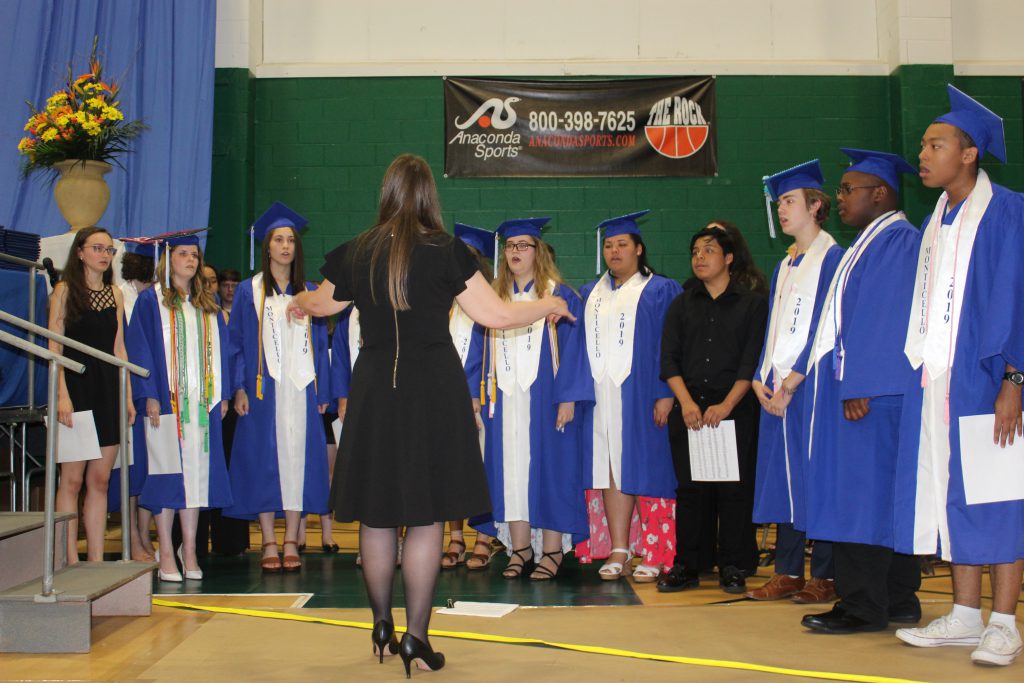 This award recognizes that MCSD is leading the way with learning opportunities as outlined in the Every Student Succeeds Act (ESSA). The legislation guides implementation in the states and replaces the No Child Left Behind Act (NCLB) which was often criticized for an overemphasis on testing-while leaving behind subjects such as music. ESSA recommends music and the arts as important elements of a well-rounded education for all children.  
"Music is all around us, in the background of our lives, and in the foreground for touching our emotions," Monticello's K-12 Performing Arts Instructional Lead Nancy Wegrzyn said. "We are not complete humans without engagement in the arts. It is important for all schools to realize that teaching the arts is as vital to the education of the whole child, as is teaching any other subject."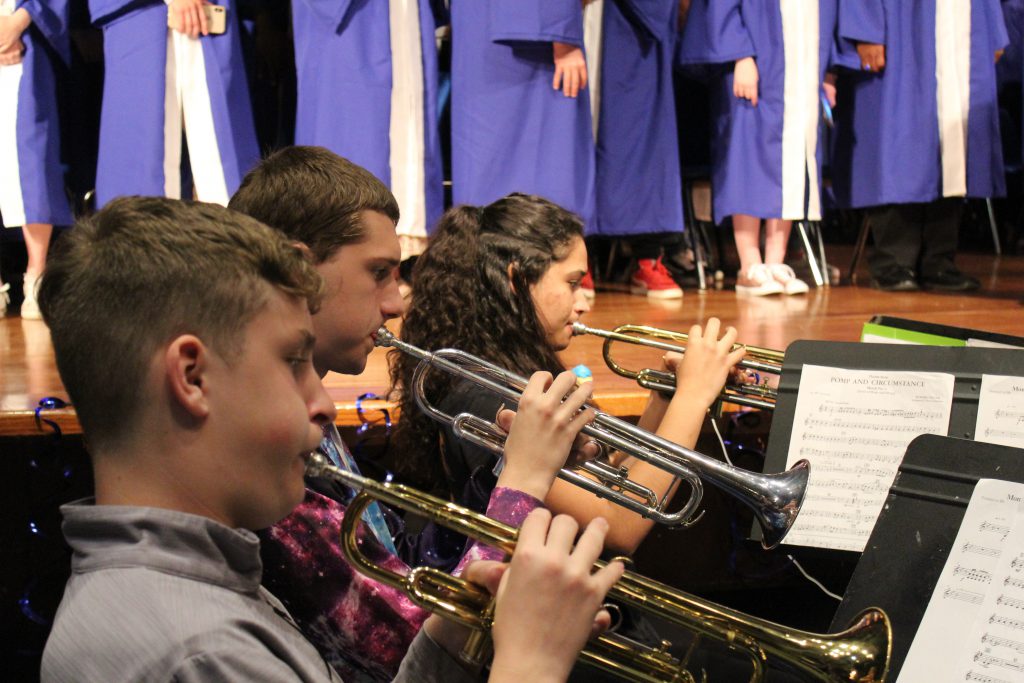 Research into music education continues to demonstrate educational/cognitive and social skill benefits for children who make music: After two years of music education, researchers found that participants showed more substantial improvements in how the brain processes speech and reading scores than their less-involved peers and that students who are involved in music are not only more likely to graduate high school, but also to attend college as well. Everyday listening skills are stronger in musically trained children than in those without music training. Significantly, listening skills are closely tied to the ability to: perceive speech in a noisy background, pay attention, and keep sounds in memory. Later in life, individuals who took music lessons as children show stronger neural processing of sound: young adults and even older adults who have not played an instrument for up to 50 years show enhanced neural processing compared to their peers. Not to mention, social benefits include conflict resolution, teamwork skills, and how to give and receive constructive criticism.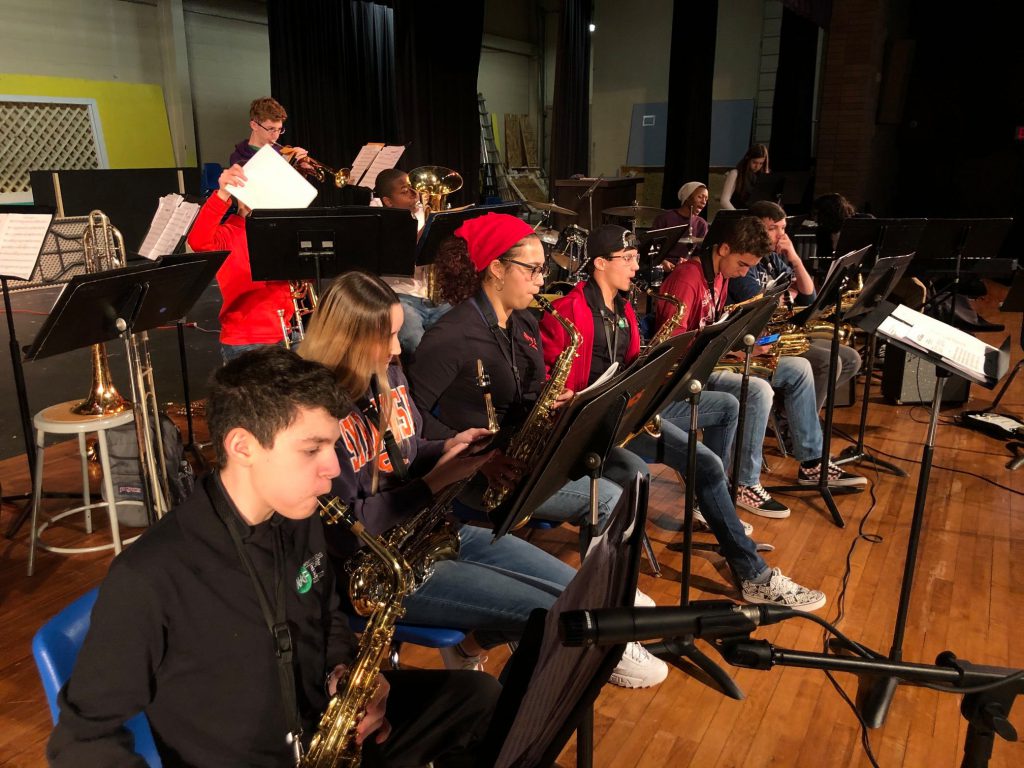 A 2015 study supported by The NAMM Foundation, "Striking A Chord," also outlines the overwhelming desire by teachers and parents for music education opportunities for all children as part of the school curriculum.  
"I think it is wonderful that Monticello continues to excel in music," Interim Superintendent of Schools Dr. William Silver said.  "Our tremendous music faculty deserves this recognition for the excellent work they do and the outstanding concerts they produce.  The Board of Education deserves recognition for their continuing support for the music programs, making them a priority in the budget.  And our students and parents deserve recognition because we wouldn't have such a great program if we didn't have kids who want to participate.  Congratulations all around." 
Celebrate with us! *deadline extended!*
In honor of Monticello's 10th year of earning this distinction and in honor of our outstanding music department, we invite you to send a message of congratulations and/or reflection so that we can show the world that we truly are a community that supports music education. 
Decorate, add your message, and print one of the signs linked below (or create your own!), take a photo of yourself holding up the sign and email it to communications@K12mcsd.net
By submitting a photo you are granting permission for the district to share your photo with our media partners, and/or via district channels including but not limited to the website, social media accounts and print publications. All submissions must be received by 5 p.m. on Monday, April 27. Please be sure that your message is legible in your photo. 
Signs
Click here to view, download and print signs
Feel free to create your own instead of using our templates!