The RJK Middle School Builders Club sent some cheer to recipients of Meals on Wheels recently by creating festive Valentine's cards to be delivered with their meals.
The Builders Club is a program run through the Monticello Kiwanis Club, with Sheila Lashinsky as the Kiwanis adviser and William Oefelein the adviser from RJK.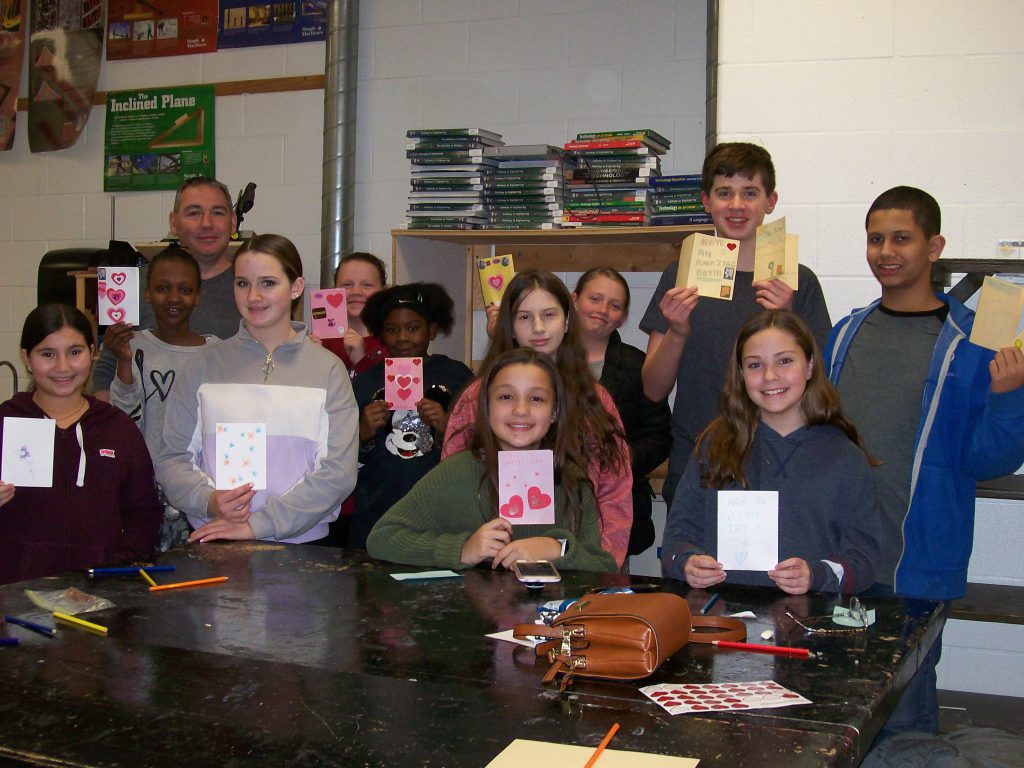 "Meals on Wheels is a program sponsored by the Sullivan County Office for the Aging as a way of providing meals, and some companionship, to people in the county who may have difficulty getting out and about and preparing their own meals," said Ms. Lashinsky. "The Office for the Aging staff were so happy to receive these cards. They said many of the recipients keep them on display and call the office to thank them for the extra bonus."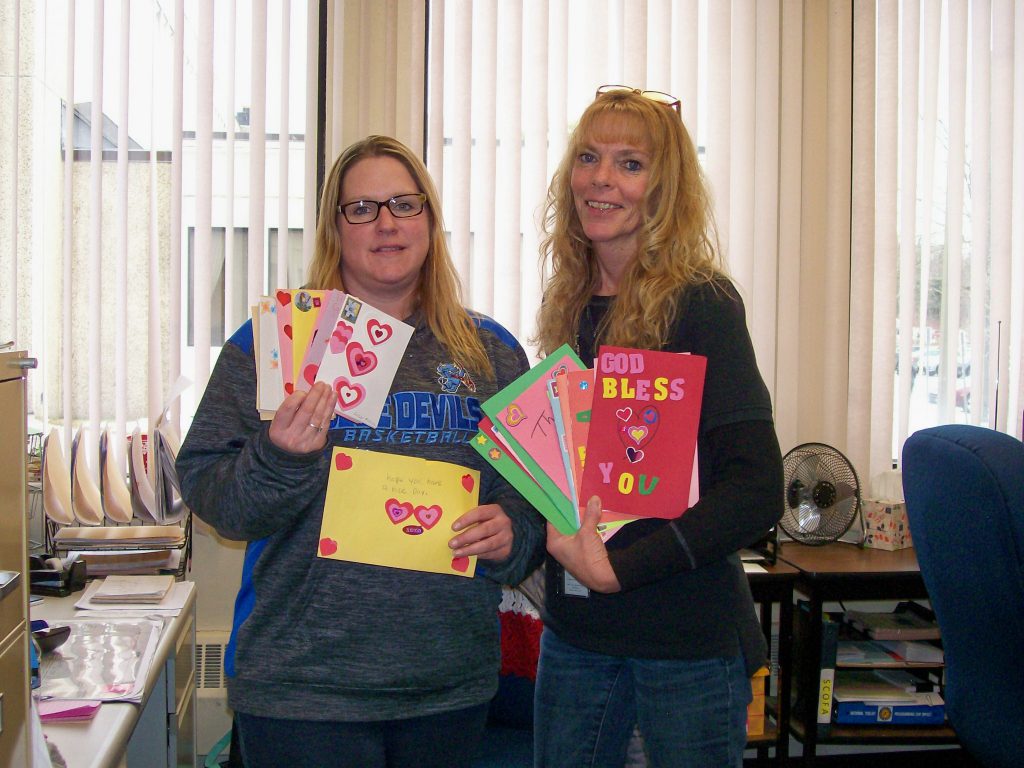 Making cards is an ongoing project for club members and just one outreach from the Builders Club to the greater Monticello community. The club has raised money and collected items for families in need during the holiday season, participate in the WSUL Heart-A-Thon, visit local nursing homes to bring cheer to its residents and also collects items for our furry four-legged friends at the Sullivan County SPCA.