Teen Art Studio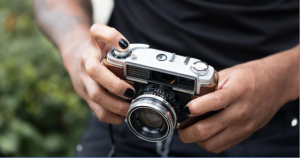 Free, creative meet ups for teens 14-18
Tuesdays, March 16-April 27 | 6-7:30 PM
Register here 
ABOUT THE PROGRAM
Teen Art Studio is a space where teens can meet up and experience how art and creativity can lead to new perspectives, connections, empowerment, and freedom from stress. Each week, Bethel Woods Teaching Artists introduce new creative projects and mindfulness techniques aimed to combat the pressures of school, family, and social life. This group takes place in the Conservatory at limited capacity, with social distancing and safety precautions in place.
MARCH 16
Weaving Art Workshop
The repetitive motion of wrapping and weaving the yarn is as fun as it is soothing. Select your colors from a large inventory of yarn and make this craft uniquely yours! Register here
MARCH 23
Claymation Studio
Gain an introduction to the wide world of clay modeling and animation! Register here
MARCH 30
Open Art Studio
No plans for Spring Break? Come for a special Open Studio drop-in and spend your time listening to music and creating art of your choosing. Register here.
APRIL 6
Introduction to Mind Mapping
Learn the process of creating mind maps and come to understand the benefits of visual thinking. Register here.
APRIL 13
Create Your Own Meme Workshop
Embrace your humorous side by learning about and creating your own memes. Register here.
APRIL 20
Watercolor Painting Class
Become inspired and embrace the abstract concepts of 'process art' as our talented teaching artists demo watercolor paint mixing and techniques. Register here.
APRIL 27
DIY Multimedia Collages
Use collage, drawing, painting, and other techniques to create layered works of art. Teaching artists will aid in the process of selecting the themes and materials for your individual project. Register here.
Please note that for your safety, capacity is limited to 10 participants per session. RSVP is required to attend. Once capacity it met, you will have the opportunity to add yourself to a wait list. You will be contacted if a spot opens up.
Disclaimer: This event is sponsored by the partners listed in the event above. It is neither sponsored nor endorsed by the Monticello Central School District. Monticello Central School District is distributing this information as a public service. Any marketing materials regarding this event were reproduced by the sponsoring group(s) at no cost to the school district