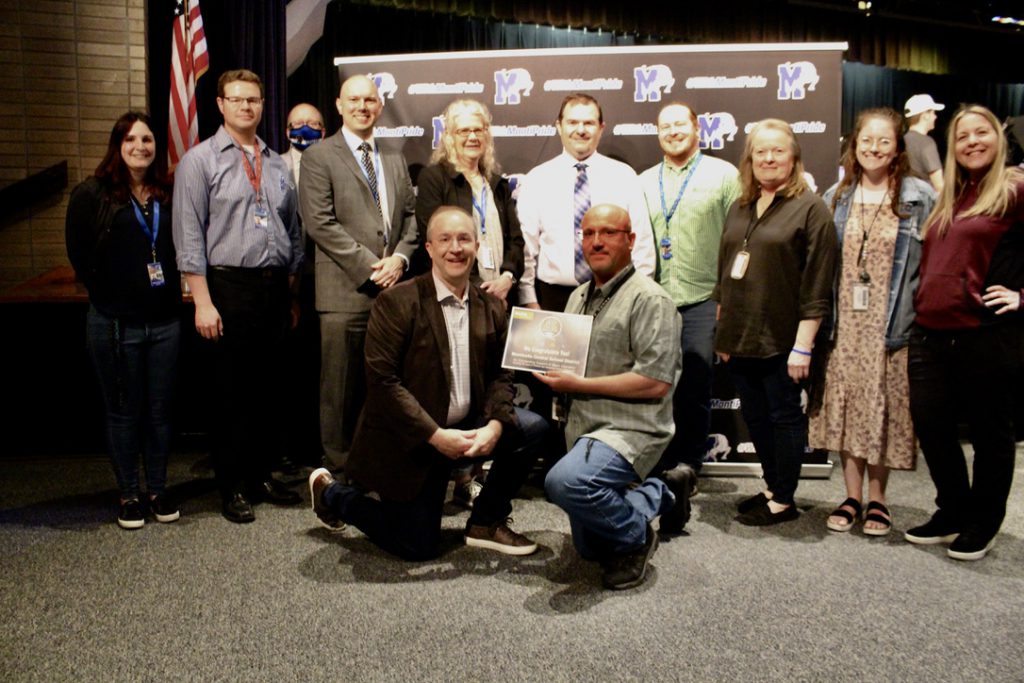 In Monticello Central School District's music education program, fifth grade is a banner year. It's this year that students are able to begin studying an instrument of their choice. For many students, this will be their first foray into instrumental music, so to help facilitate the selection process, the music students of Monticello High School demonstrated the variety of choices available to their younger peers in the district's annual "What Instrument Shall I Play?" assembly on Friday, May 13.
Fourth-grade students from the Emma C. Chase Elementary School and the Kenneth L. Rutherford Elementary School traveled to the high school, where they were treated to performances by the high school choir, band and orchestra. Music teachers described the specific sounds and features of a variety of musical instruments, as the older students demonstrated scales, chords and beats, before performing full songs.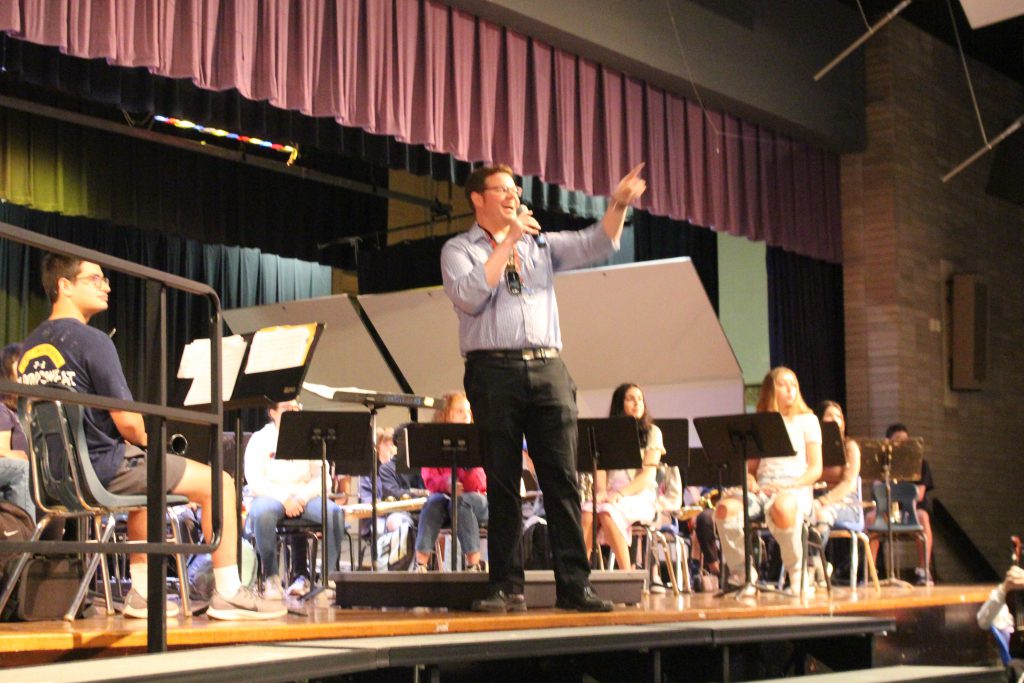 Musical opportunities abound at the district. General music and choral opportunities are offered at the younger elementary level, with students having the option to add an instrument to their general music education in fifth grade. Beyond elementary school, students have a wealth of opportunities to pursue musical opportunities in band, orchestra, chorus, music theory, music technology and more.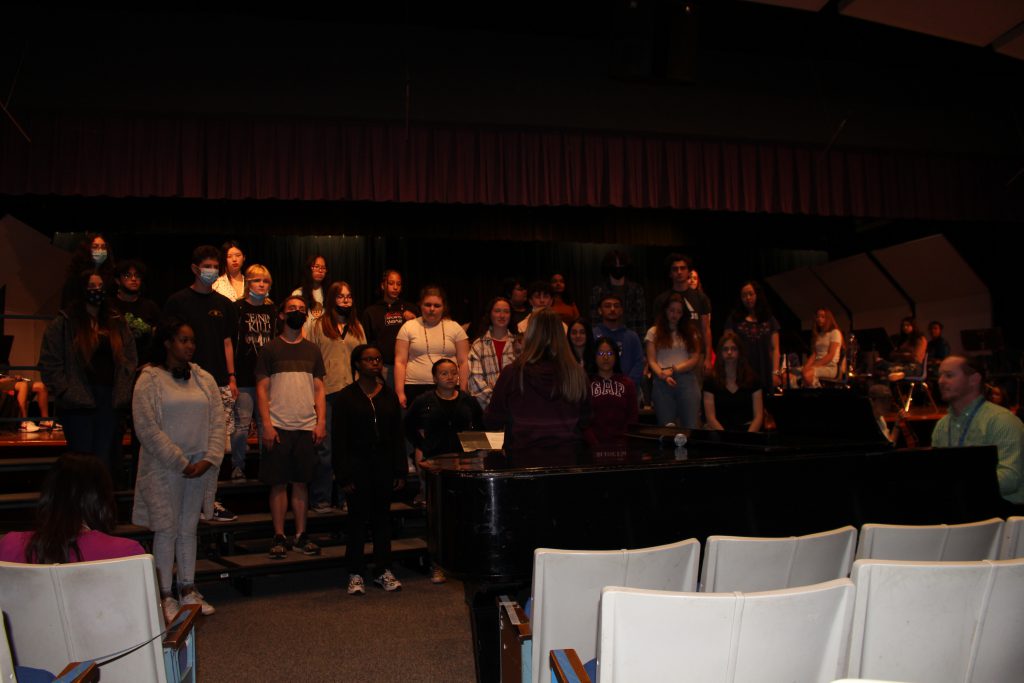 Monticello's music program is renowned – the district has recently been chosen by the New York State Education Department to pilot a new musical graduation pathway. This new pathway to graduation emphasizes music courses, requiring three years of performing groups, as well as two years of music knowledge-based courses with AP Music Theory.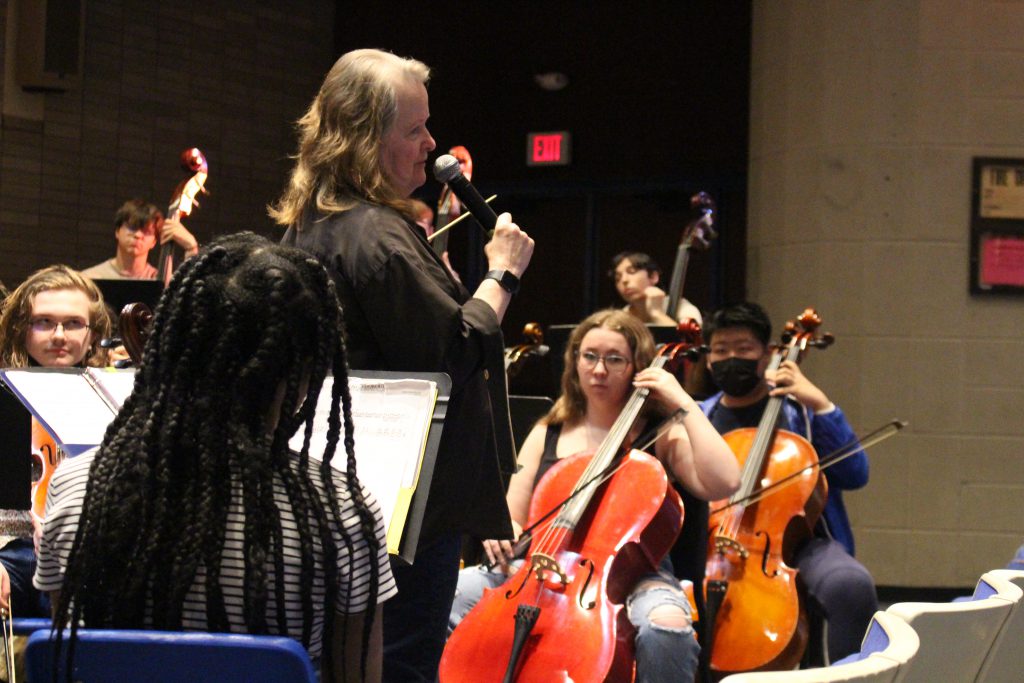 The district has also been named as one of the "Best Communities for Music Education" for the 13th consecutive year by the National Association of Music Merchants (NAMM) Foundation. Peter Sides, NAAM member and the current owner of the Robert M. Sides Family Music Center, a company that has partnered with the district for more than 17 years, officially presented the district with the award during the assembly.
In the upcoming weeks, music educators will visit the fourth graders and allow them to test out the musical instruments. On June 1 and June 2, the educators will visit KLR and Chase, respectively, to sign students up with an instrument for next year. Parents with questions are invited to call Department Instructional Lead Mike Mingo at 845-796-3058