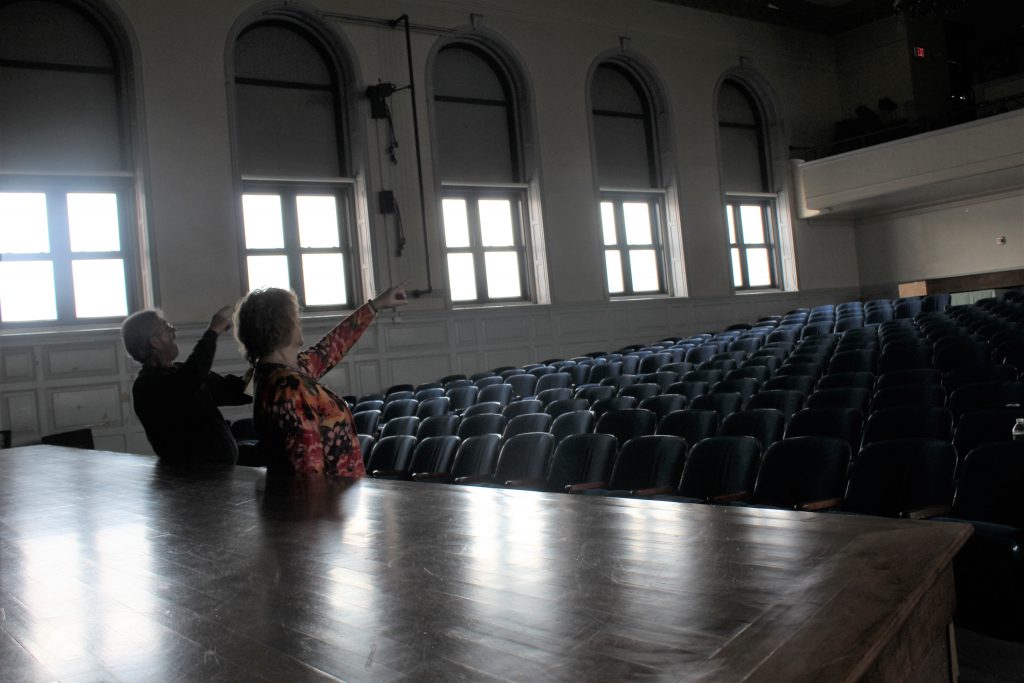 The building located at 22 St. John Street has served Monticello residents in many capacities throughout the decades. Some residents consider it their alma mater. Others pass by and remember it as the place where their children first learned their abcs and 123s at the Project Excel UPK program. Some see it and remember it as the stage on which they performed their first violin solo through the Nesin Cultural Arts Center. Yet others think of it as the bridge that connected them to improved computer literacy and better job opportunities after attending a class at the SUNY ATTAIN lab.
District leaders hope that soon all residents will have the opportunity to build new memories at the St. John's Street Education Center as they move forward in creating a community hub at the building. Working with a network of partner agencies and advocacy groups, they plan to implement programs at the center that will give all residents the opportunity to make use of the space for educational, social, recreational and even medical purposes.
 "This Board is committed to building a stronger Monticello through community engagement and opportunities for life-long learning from the cradle to retirement and beyond," Board of Education President Lori Orestano-James said. "We already work with many of these agencies to provide services for Monticello students and their families and our plan is to improve our repertoire of services, resources and opportunities in one central location that is convenient for all of our residents."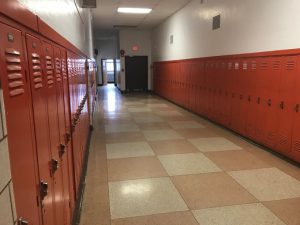 Currently, the St. John's Street Education Center is home to the district's alternative education program and tax office, the Nesin Cultural Arts Center, the Project Excel Universal Pre-K program and the SUNY ATTAIN computer lab. But there is available space to do more.
"Whether we're utilizing 5 percent or 95 percent of the building's available space, we are 100 percent responsible for the cost of its maintenance and upkeep," Interim Superintendent of Schools Dr. William Silver said. "There aren't many, if any, local community use spaces for our students and residents to enjoy. We also have a network of agencies and partners who are willing, ready and able to lend their expertise and staff to provide those resources  for our residents, families and students. It just seems like a natural fit to work together to bring this vision of a community hub into reality."
The district expects to launch its plan for the community hub at St. John's St. in three phases. Phase one would add more youth programming to the building's existing schedule, such as open gym events, a game room, a homework drop-in space, expanded performing arts classes and other opportunities for local teens to engage in healthy, safe, and supervised activities. Phase two would bring in a social and emotional wellness aspect, and expand the range of activities to include both youth and adult programs. Finally, in phase three, the district would add medical services to the building.
"We want to build a truly iconic community space," community advocate Martin (Marty) Colavito said. "A place where senior citizens can meet for a cup of coffee, where parents who lack affordable childcare can find child care, and where adolescents can participate in righteous activities to develop healthy relationships."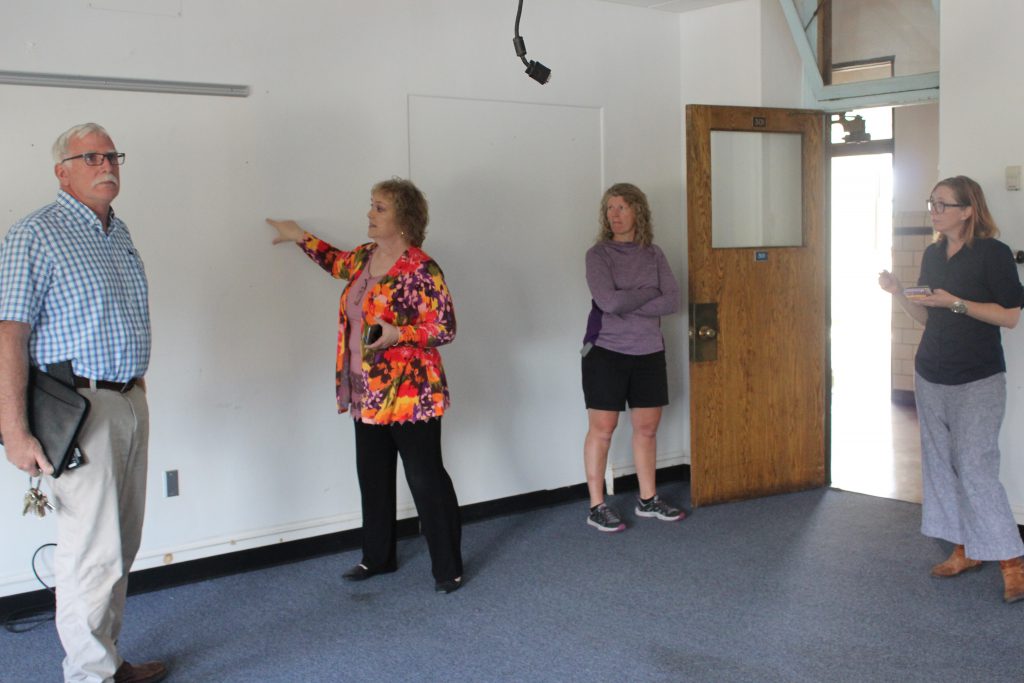 While the district plans to provide oversight, security, vetting and the physical space, the programs will operate autonomously in the hub. Mr. Colavito is working with Cornell Cooperative Extension Sullivan County (CCE) to bring these community partners to the hub and to manage the logistics of moving programs into the building.
"We're basing this entire initiative upon the New York State Education Department's concept of "community schools" which has helped transform neighborhoods, villages and entire districts all over the state," Ms. Orestano-James said.
The Enlarged City School District of Middletown recently opened up a similar community space featuring a teen center and a senior center.
"It's had a tremendous positive effect on our community," Superintendent of Middletown Recreation Christine Brinckerhoff, who has consulted with district leaders and CCE to share her experiences and insight on the subject, said. "It takes a village to raise a child and with the help of our local agencies, we are doing it successfully in Middletown."
Although there is plenty of space at the building to support such a project in Monticello, there are a number of improvements, upgrades and repairs needed at the building in order to fully bring the community hub at St. John's Street to fruition. These needed repairs are included in the district's Classroom 2020 Phase II Capital Improvement Project that is on the ballot in the Oct. 17 referendum. The final open house before the vote will take place at 22 St. John Street on Oct. 10 at 6 p.m. For more information about the Classroom 2020 Phase II project, visit the Classroom 2020 Phase II webpage. 
"Many of our residents learned here in their youth and our vision is that they'll be able to return to learn as seniors," Ms. Orestano-James said.  "That's what this is all about: creating a community filled with opportunities for multi-generational, life-long learning. I hope our constituents will join us at the open house to hear more about our plans for the future of this building and to see the work that will need to be completed in order to turn this vision into a reality."