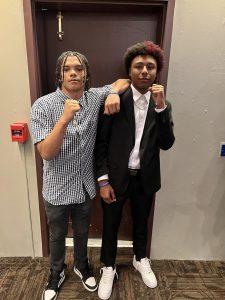 The New York State Education Department (NYSED) named Monticello High School students Xavean Mitchell and Judah Brown as members of the sixth class of My Brother's Keeper (MBK) Fellows. MBK Fellows are identified as leaders in their MBK Communities and as part of the distinction, receive mentor relationship opportunities in government, education and business. The two were officially inducted into the Fellows program at the 2023 My Brother's Keeper Symposium in Albany, New York.
The two young men were part of a class of 97 – the largest Fellows class in the history of the MBK Program.  According to a press release from the MBK program, each of the 97 Fellows will be matched with a mentor from a NYSMBK Community Network partner and given a fellowship opportunity. Each rising senior will also be required to develop and execute a service project related to a NYSMBK initiative, such as:
Ensuring equitable access to high-quality schools and programs;
Expanding prevention, early warning, and intervention services;
Responding to structural and institutional racism; or
Engaging families and communities in a trusted and respectful way.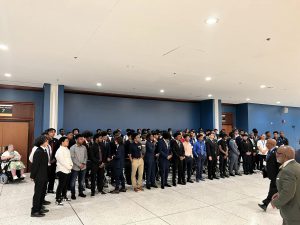 "My Brother's Keeper is emblematic of the Department's commitment to doing what is right for all students. It is up to each of us to help close and eliminate the opportunity gaps these young adults face, and to guide them to reach their full potential. The remarkable young men who have been named 2023 Fellows are the voices of our future and worthy champions of our cause," NYS Commissioner of Education Betty Rosa said.
The Monticello MBK program was eligible to apply to the Fellows program because of its status as a MBK Community Network, which consists of a partnership between the Office of the Mayor and the School District's Superintendent. Monticello's MBK program was the 25th chapter in the state to become a MBK Community Network in October of 2019.