If you take a walk through the hallways of the Robert J. Kaiser Middle School at any time of the day, or even in the middle of the night, you'll likely hear a humming sound coming from the direction of the school's technology room. In the simplest terms, it's the whirr of the school's 3-D printer. But in more abstract terms, it's the sound of William Oefelein's ingenuity in finding a unique way to keep students near and far engaged in hands-on learning during an unusual year.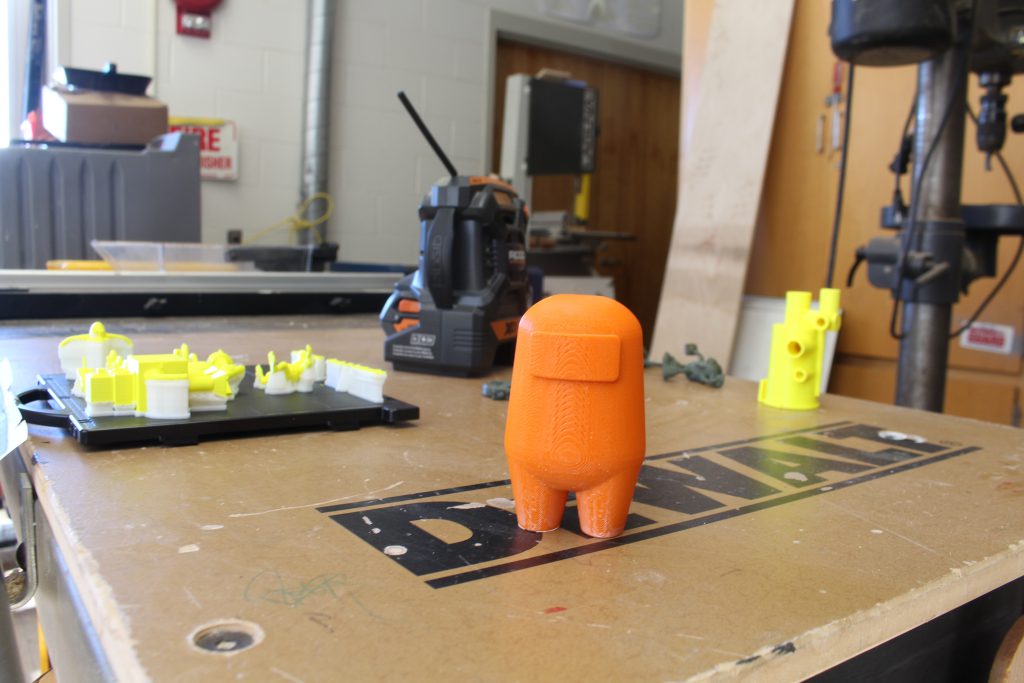 Mr. Oefelein, a seventh-grade technology teacher at RJK, has been giving students a real-life foray into the manufacturing process using the Makers Empire computer program. The program teaches students 3-D dimensional design using a series of challenges that allow their skills to progress – and the program is accessible on the students' devices, so they're able to design wherever they're learning. Once the student has finished their design, they send it to Mr. Oefelein, who uses the computer program Catalyst to send the design to the school's 3D printer. The printer then brings the student's design to life. Once printed, the models are put in a bath to cool and cure and then Mr. Oefelein sorts and packages them to be delivered to the students learning in-person, or to prepare them for pickup by students learning remotely.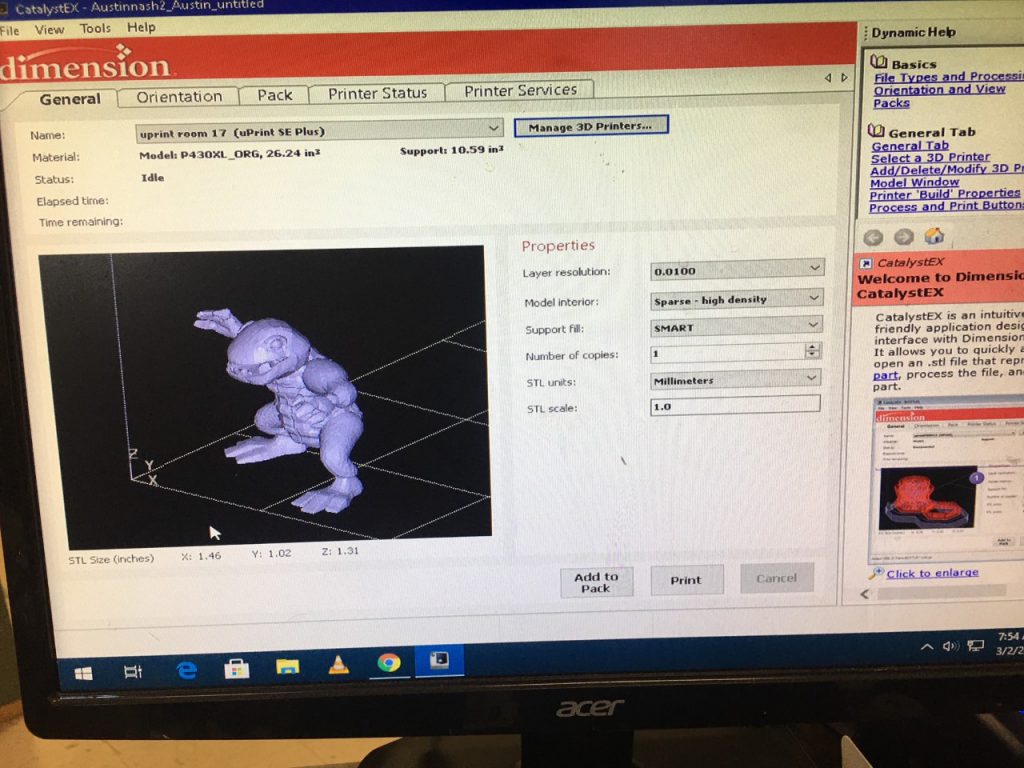 It takes about 60 hours to print out eight projects and the machines are constantly running to keep up with the demand. At any given moment, Mr. Oefelein has as many as 100 items bagged and waiting to be dropped off to, or claimed by their creators.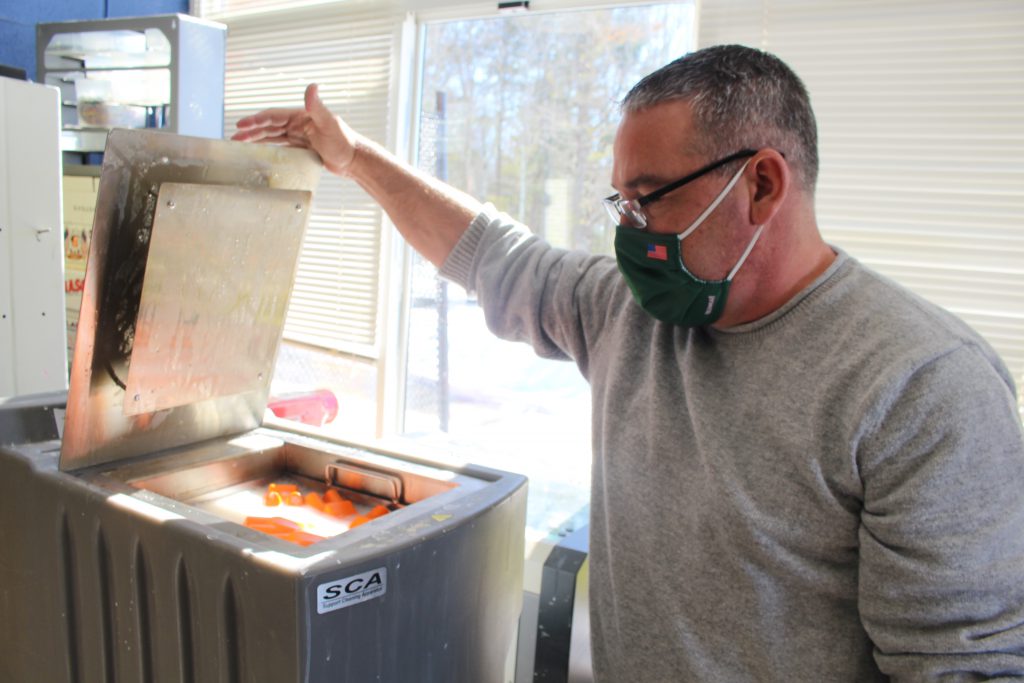 These projects have been a huge success among the students, with students creating keychains, bag tags, monsters and most recently, "feelings dice." The feelings dice feature emojis instead of numerical dots and helps reinforce the social emotional wellness curriculum that students are already learning through the school's "mood meter." The projects also adds an ELA component where students are asked to write about their thought process in designing their models, outline the tools they used and the steps they took to complete the project.
According to Mr. Oefelein, it's a big hit among the students.
"They're really into it," he said. "They're always asking when their monster is going to be ready."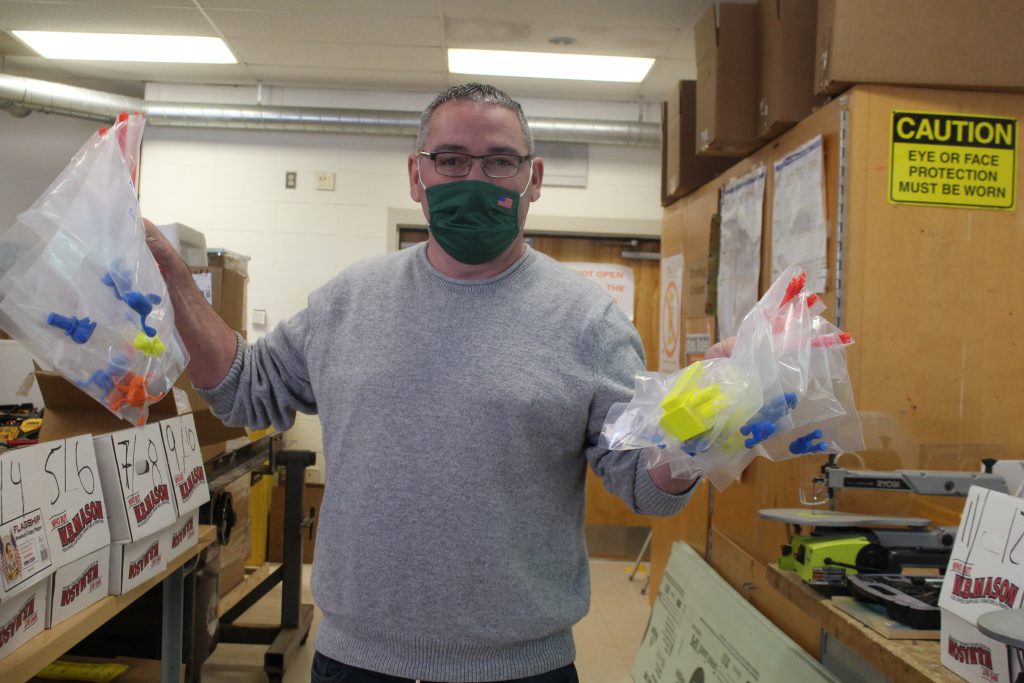 Some student projects: