During the past few months, six students at Robert J. Kaiser Middle School spent many lunches and after-school sessions creating five powerful images for "The Power of Women Voting/19th Amendment" project through IFC (International Fiber Collaborative) Projects.
The students created an overall theme using the 19th Amendment Flag as their unifying connector, and keeping to a simple color scheme including the yellow, violet and white of the flag.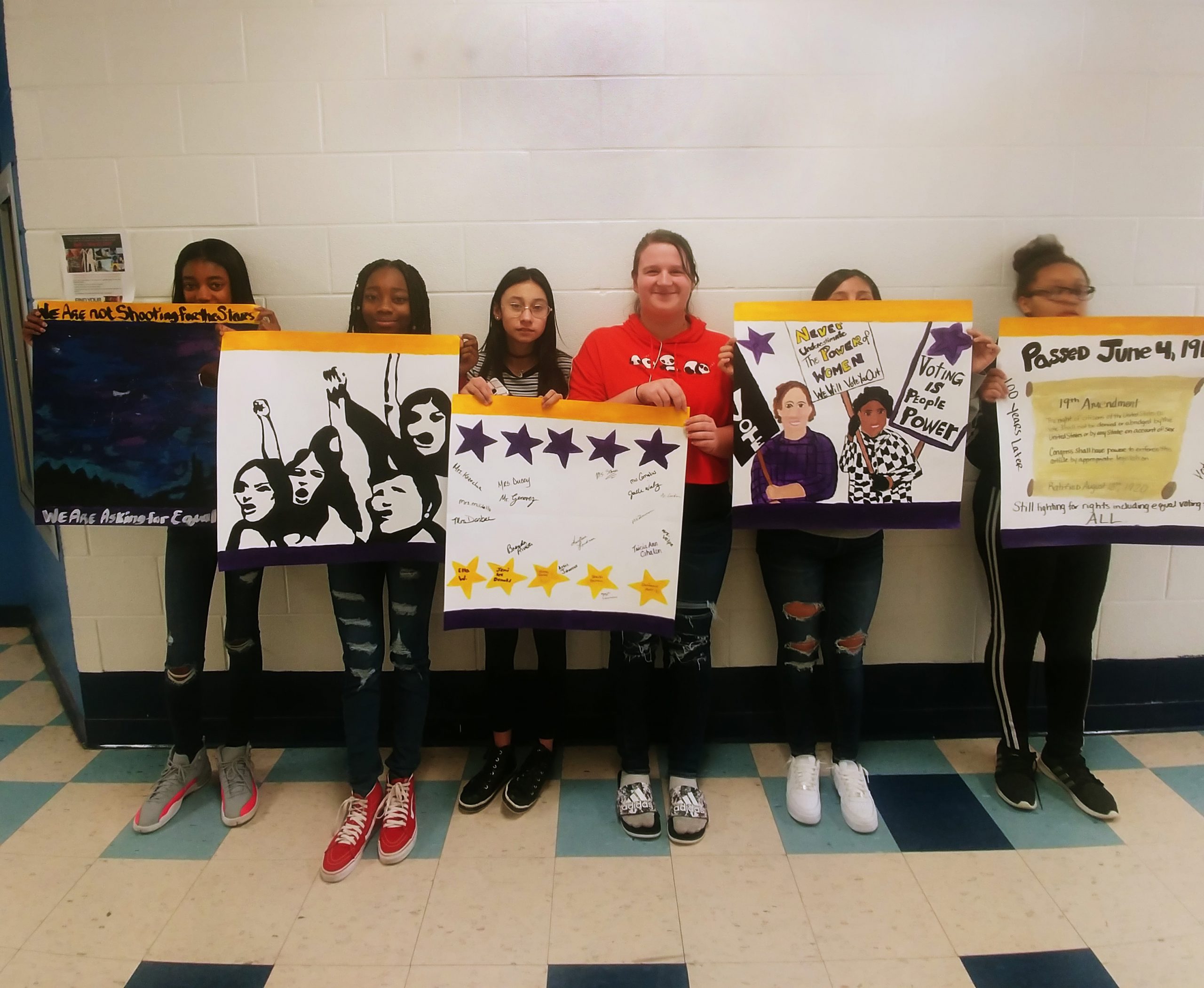 Pictured here, from left, are 7th graders Azyrah Daniel, Agzja Lawrence, 8th graders Jenilee Donald, Ella Werbalowsky, 7th grader Sheila Beltran, and 8th grader Destanie Morris.
The work will be displayed at Roosevelt-Vanderbilt National Historic Site in Hyde Park from April 1 through May 31, 2020.
Click here to view all of the projects created for The Power of Women Voting/19th Amendment project.