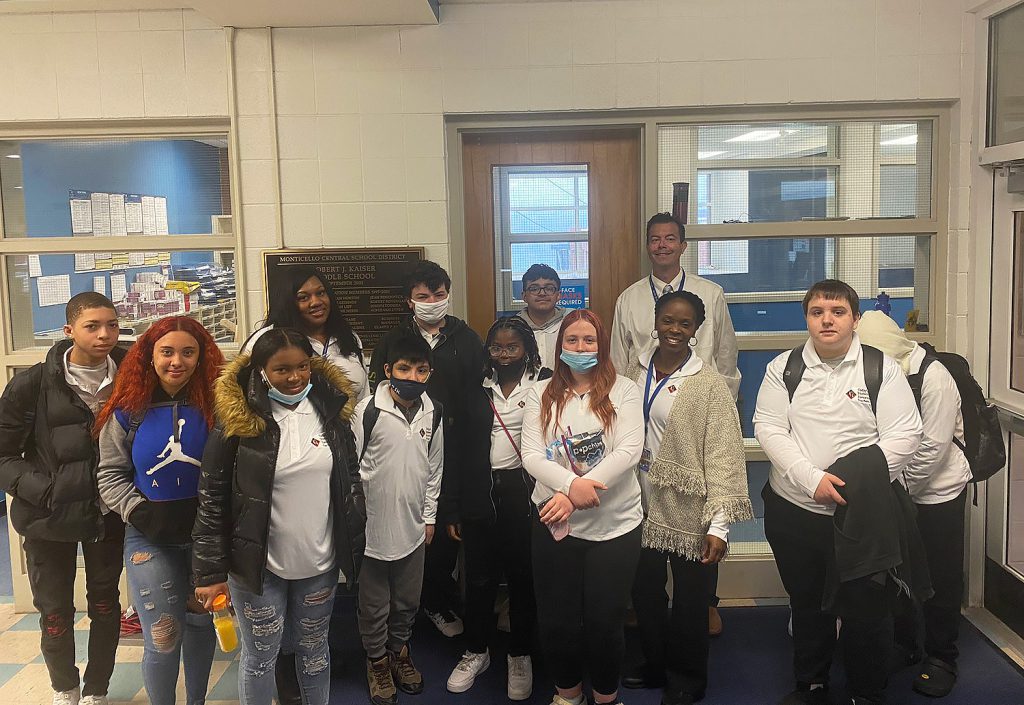 Students in the Today's Students, Tomorrow's Teachers (TSTT) program had the opportunity to get a taste of the "suite" life on a recent trip to Marist College. TSTT is a program that works to recruit, mentor and train culturally diverse and economically challenged students to become effective teachers and committed leaders. The organization collaborated with the district's chapter of the My Brother's Keeper (MBK) program and Director of Student Equity Tiffany Hall to ensure this exceptional educational opportunity was open to as many students as possible.
Monticello TSTT and MBK members arrived at the college campus that spring day with open minds ready to explore. As part of the partnership between TSTT and Marist College, students had the chance to experience college life in one day. They went on a campus tour, engaged in various college/career prep activities, and spoke with current Marist students about the different majors and academic programs. This was a noteworthy moment, considering the COVID-19 pandemic put an indefinite pause on all in-person events, including field trips.
In addition, the campus visit was the first time some students had ever been on a college campus. The COVID-19 pandemic restricted in-person learning and activities for a long time, making the idea of going away to college seem like a distant possibility to students. But the field trip to Marist inspired students to reconsider their plans and think about attending a school farther away from home.
Feedback from students who went on the trip was positive. Tiffany Hall said that students thought it was a nice trip and they overall enjoyed their experience. Students also expressed their feelings about college after the trip, with many saying they felt comfortable about leaving home and going away for their undergraduate education.
In all, the trip was very insightful and provided important information for students to determine the pathways of their futures.