There's a new cat in town at the Emma C. Chase Elementary School, and during the Reading Assembly held on Thursday, March 2, the students and staff got to meet her.
The Reading Assembly opened up with teacher Patti Andersen announcing that Chase is currently in the lead among all the Monticello elementary schools for the Sullivan BOCES Cross County Reading Challenge. Then, all attention turned to the large box on stage as students played a "yes" or "no" guessing game to try to discover who the mystery reader hiding in the box was. The Cat in the Hat (aka Trista Fello) emerged from the box and read "Oh the Places You'll Go."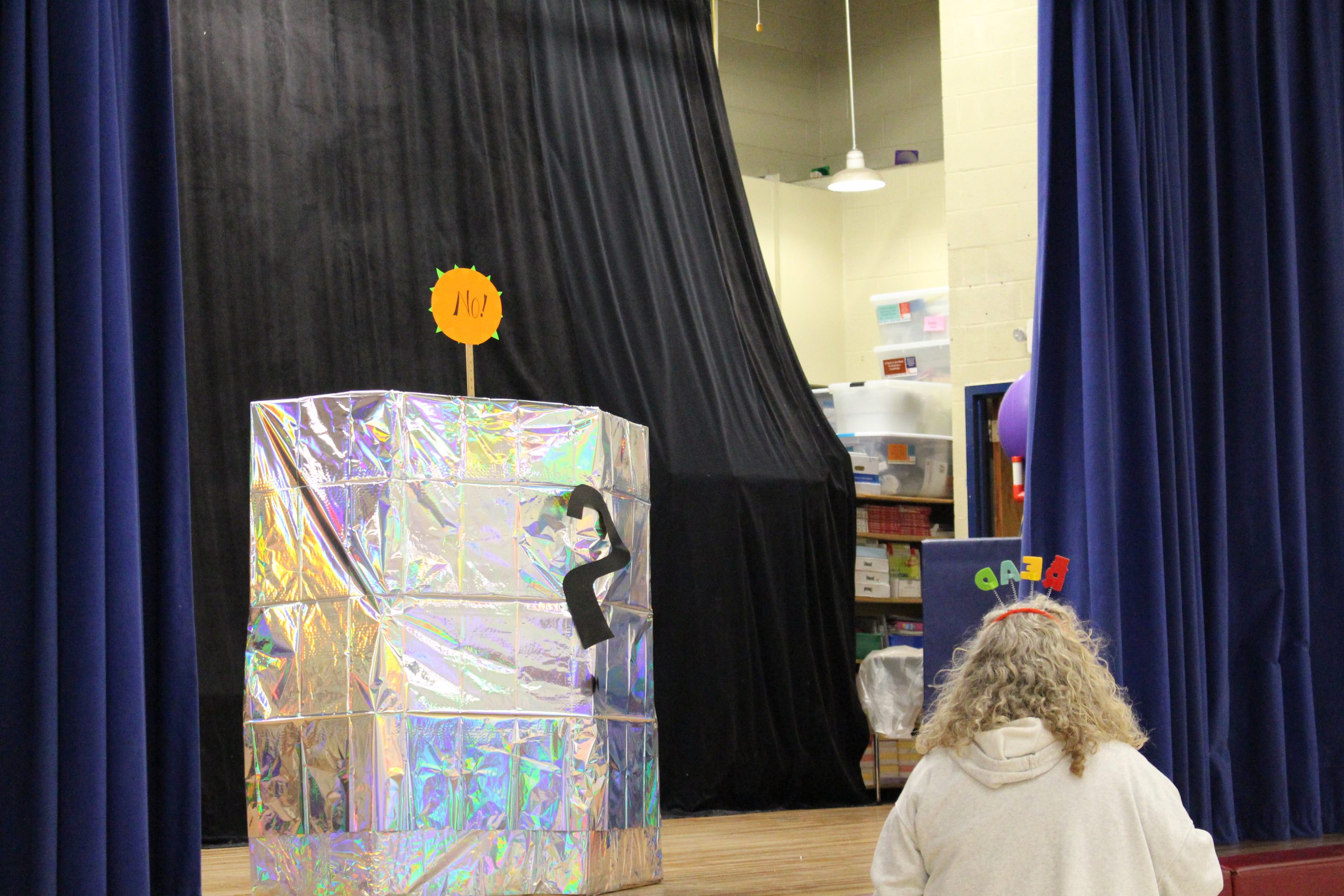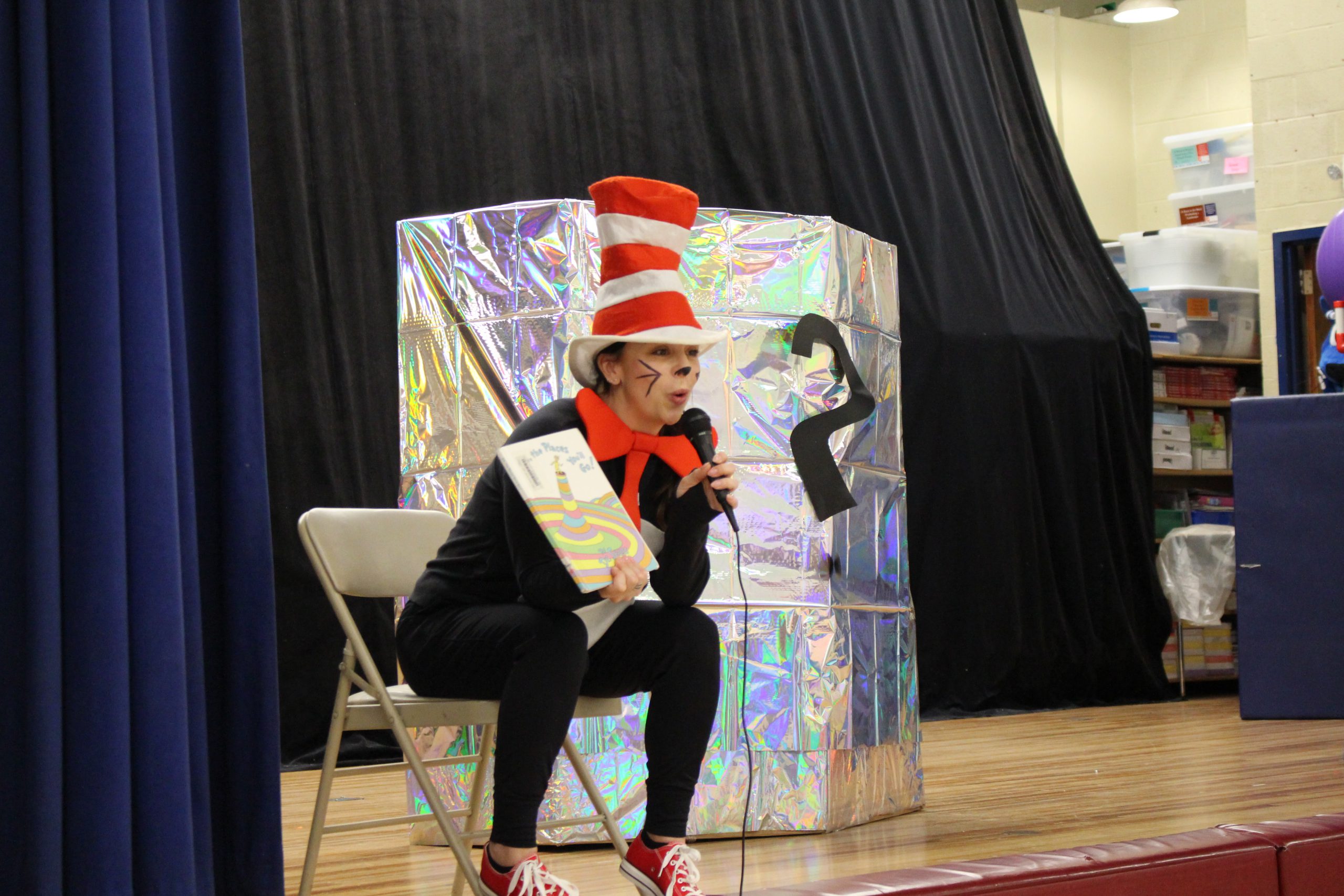 After the story ended, the fifth-grade chorus performed a selection of winter-themed songs for their peers, and for a very special guest – former Chase principal Barbara Semonite. During Ms. Semonite's tenure she had authored the school's official alma mater, and music teacher Ben Corbett revitalized the song, which the students also sang as part of their performance.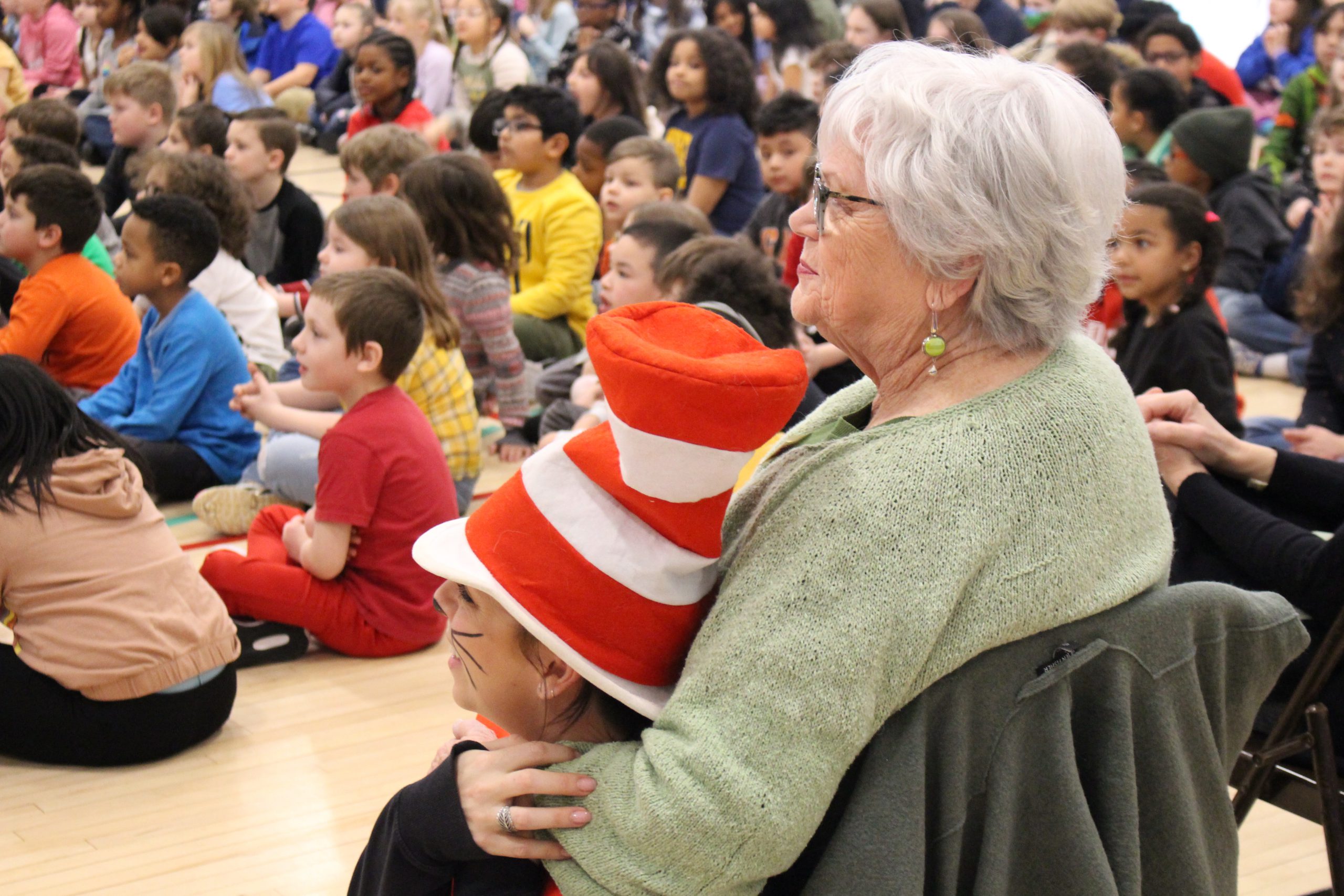 Finally, the Cat in the Hat took the mic back and introduced the newest member of the Chase family– Emma the blue Panther. Emma is the new mascot of the school, and she and the Cat and the Hat performed a dance to Pharell Williams' song, "Happy" as the students roared and cheered.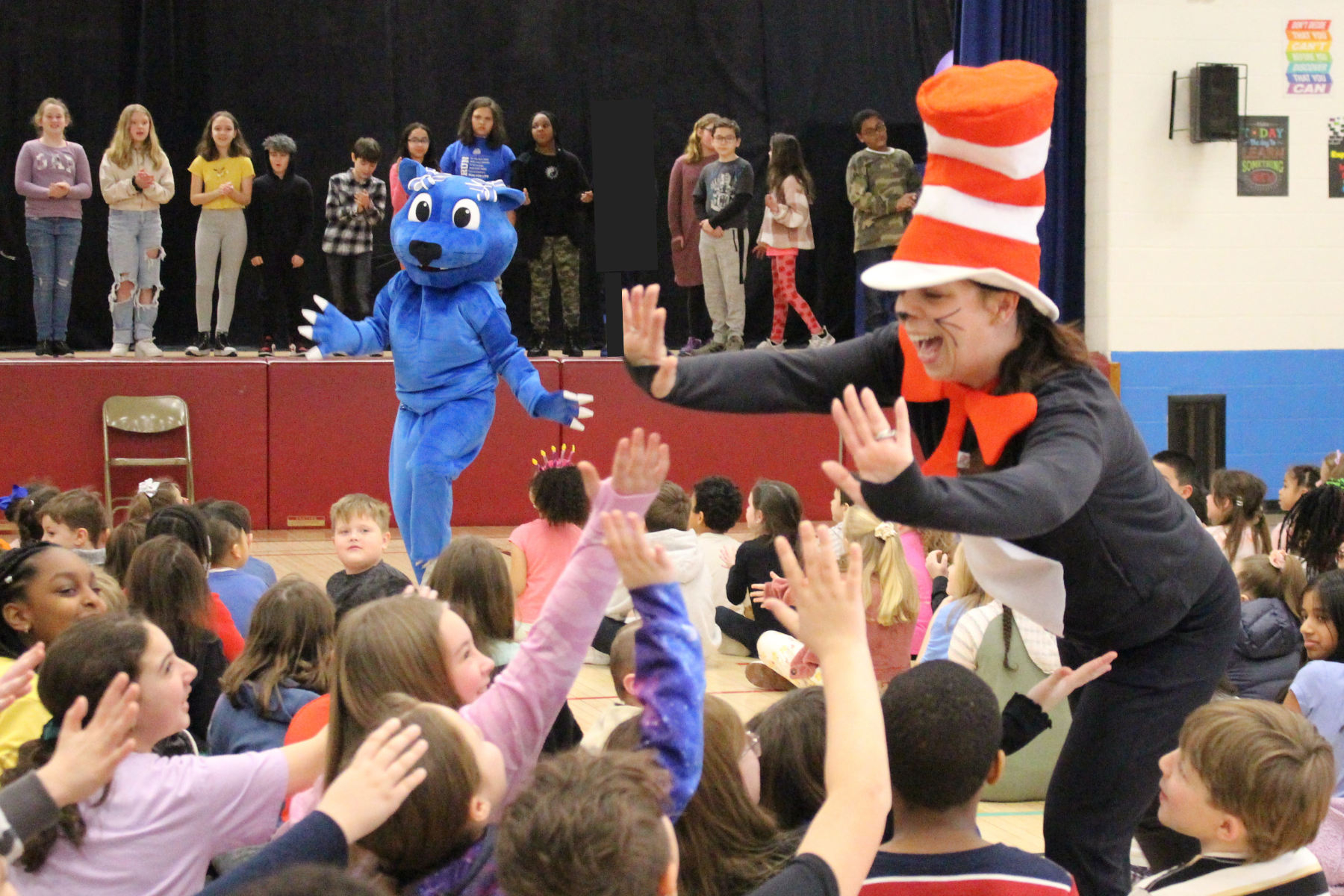 Welcome to the district, Emma! We're looking forward to seeing more of you!