by William Weiss, MHS Summer Communications Intern 
What do you think of when you hear 'summer school'? Many people will think of schools where the work given by teachers is not the least bit interesting or no fun is had by students and staff alike. Monticello takes a different path, instead opting to enrich the lives of students. Let us show you why Monticello Rocks year-round!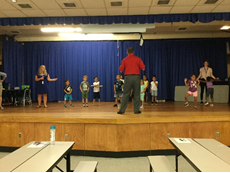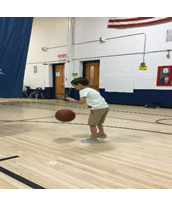 Elementary students are able to have opportunities in summer school they may not have at home. These opportunities include basketball with a large group of friends and group dance. These chances to try fun activities can build lifelong passions in young students, laying down a path to a healthier lifestyle. This lifestyle building is crucial, as Sullivan County currently ranks 61 out of 62 counties in New York for health. If the Monti community encourages each other and inspires students then we can change this troubling statistic.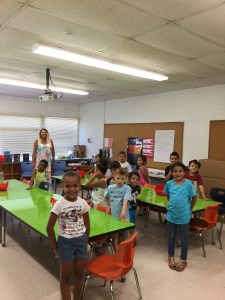 Additionally, students learn important skills through activities like DEAR (Drop Everything and Read). DEAR encourages students to lose themselves in a book, letting students see the enjoyment that can come from reading, while simultaneously building fundamental reading skills. Literacy is necessary for advancements in all subjects, from ELA to math. Literacy has a huge impact on household income, with the Literacy Foundation stating "…unemployment rate is 2–4 times higher among those with little schooling than among those with Bachelor's degrees." Additionally, the Literacy Foundation states that adults with poor literacy generally have a lower income, making it hard to sustain living costs. Thus, Monticello teachers are working to ensure students have a strong foundation of literacy to support later life, the district goal being 65% of students on level in ELA. If students can have a solid literacy level, then they can begin to advance academically.  This encouragement of growth in students getting active and building solid life skills is what allows students to really make Monticello rock!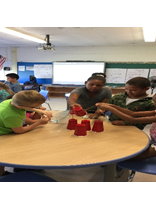 However, strong personal skills are nothing if you can't work together with others. Monticello's s teachers understand this and therefore had students perform team-building exercises. Students participated in a cup stacking activity with a twist. Students had to use a rubber band 'grip' of sorts, having a part that each student had to hold on to. Then, using this 'grip', the students would lift a cup up and then place it in position to stack the cups. The teamwork required in order to stack the cups taught students to work together and the importance of collaboration. If the Monticello community works together any goal can be completed!  
Speaking of collaboration, collaboration was our life-ready skill of December in the 2018-2019 school year. Collaboration, as Superintendent Tammy Mangus describes it, is "the art of teaming up to access solutions." What does this mean exactly? If members of the Monti community combine their efforts, then we can reach heights that we can't do alone. Every person has his or her own strengths and weaknesses, with collaboration allowing personal strengths to be combined, allowing almost every situation to be solved. If you are interested in looking more closely at how Monticello emphasizes each of these skills, check out the Navigator archives on the district's website. Click on 'About Us', then 'Superintendents Corner', then selecting the month you wish to browse. Each month features a different life-ready skill. Life-ready skills can provide a pathway to success for Monti students! 
In the middle school, students are improving their academics. This year's summer school incorporated a unique (and local) flair in the way of a large project over the course of summer school. Students worked on a project inspired by the fiftieth anniversary of the Woodstock Festival, the project entailing students researching the 1960's. Students had to take a close look into topics like what history led up to the 1960's and the impact events in the 1960's still have today. Using all cumulative research, students then had to create a poster, with one side representing bands from the time of the original Woodstock they would have invited, with the other side being bands they would invite to the fiftieth anniversary of Woodstock.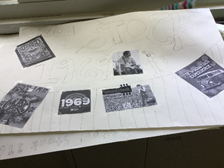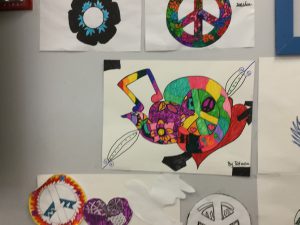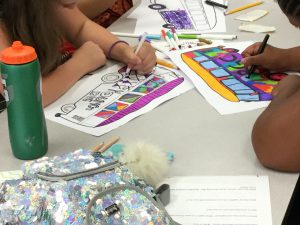 "I believe this project is important because it is world-renowned event that has been recognized by generations of people," RJK Middle School Eighth-Grade Social Studies Teacher Robert Keesler, lead on the project, explained. "Also, the fact that the event occurred in our backyard adds to our local history, local history always being important to know, no matter where you are," 
Students learned about events like the Vietnam War, and its impact on both United States soldiers and the people at home in the United States led to the creation of Woodstock.  
Students who completed the project were able to take a school trip to Bethel Woods to see the original grounds of the Woodstock Festival, the trip being planned by Mr. Keesler. 
Also, in the middle school, music students in band, orchestra, or chorus had lessons with their music teacher, furthering the students' skills. The 30-minute lessons allowed for students to practice new pieces or to work on fundamental elements in their respective musical fields.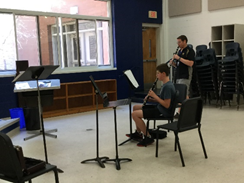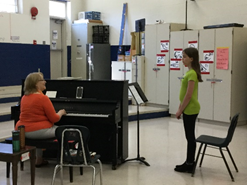 So, if you heard some sweet music coming from the quartet wing of the middle school, know it was the fine musicians in our band, orchestra, or chorus programs!  
Meanwhile, in the Monticello High School, staff and interns progressed on various assignments. Maintenance staff were hard at work preparing classrooms for another year of school, while keeping the school up to Monti standards! Guidance and main office staff were helping solve problems of many kinds, such as helping with transcripts, and preparing documents that will be needed for the new school year. Interns for various areas, such as for the principal, main office, and public relations, were working while gaining valuable experience.  
"Having papers prepared now for the beginning of the school year is important because by doing them now they are ready to go. If doing the papers is left until the beginning of the school year then they may not be ready in time," Monticello High School Intern Kaitlyn said.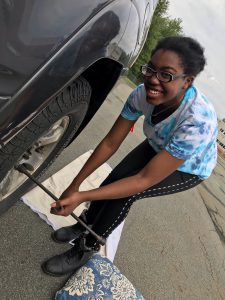 Some high school students took advantage of the district's summer driver's education program, where they not only got to practice their driving skills, but also learned basic car maintenance care as well. 
Monticello High School staff are invaluable, with their dedicated time in these hot summer months helping keep things running smooth at the High School. 
As you can see, a lot goes on during the summer at Monticello schools.  We give our thanks to the staff who help keep Monti schools rocking even during the summer! We hope you enjoyed your summer and are excited for the new school year!