Music class looks different this year.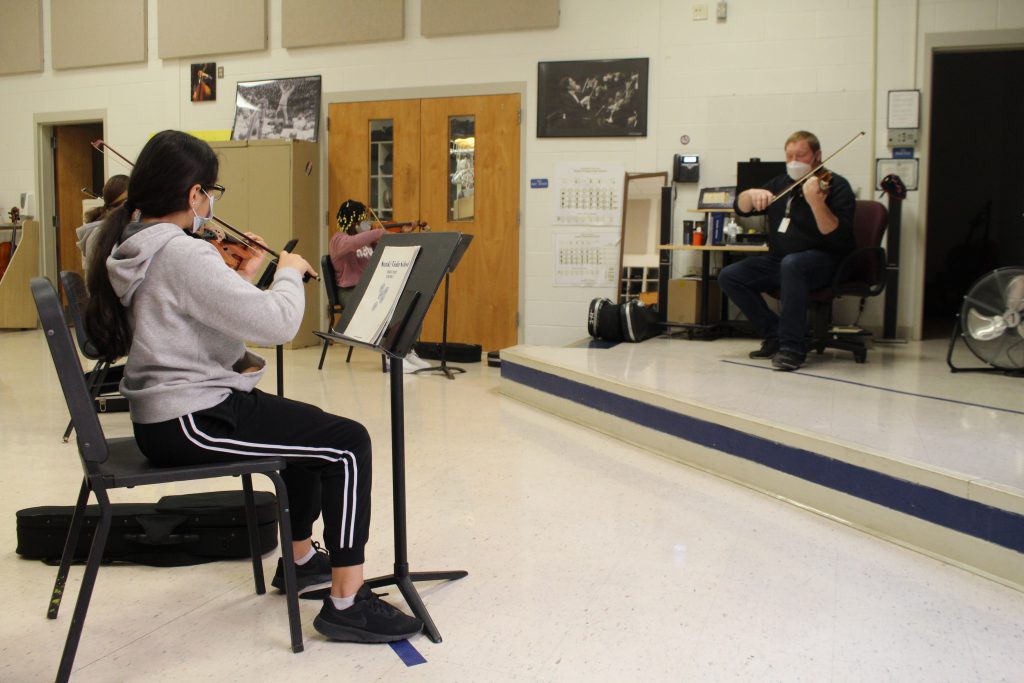 With NYS guidance requiring a 12-feet of spacing for vocal, woodwind and brass instruments, and six feet for strings, a class that would typically have 30 students now has just a handful. Rather than work towards a culminating performance, teachers focus more on enabling music students to learn independently. While in the past, a teacher may have physically helped a student tune their instrument, now they walk their students through the process from a distance. Rather than sheets of paper, students read their music off of iPad screens to eliminate any sharing of materials. Remote learners play their instruments, taking turns unmuting their devices for individual feedback.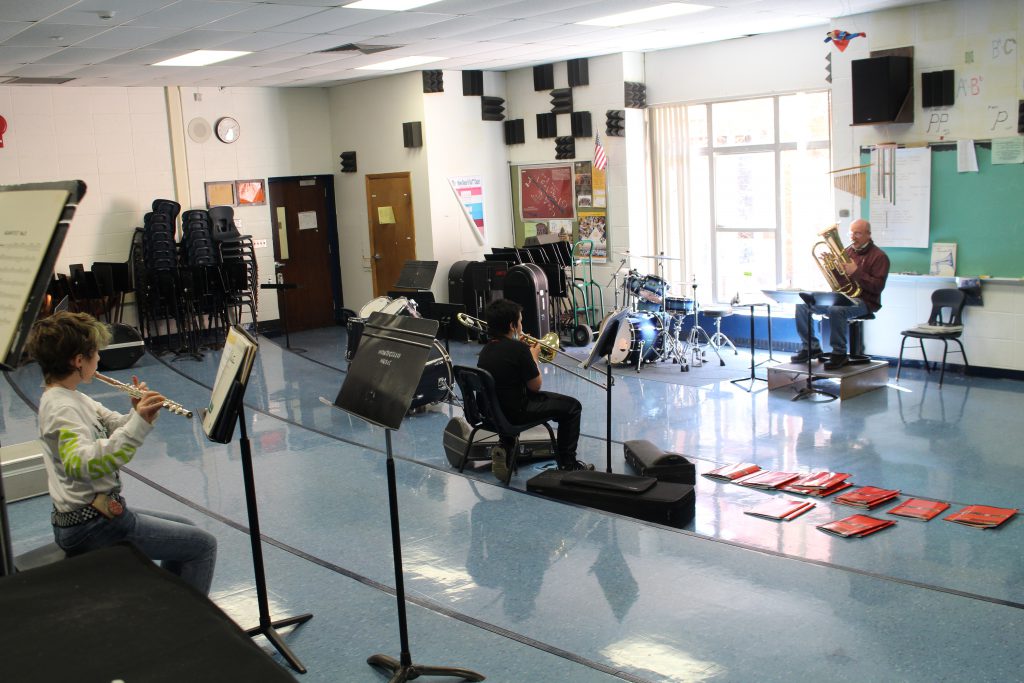 Although the school experience has looked decidedly different this year, one thing has remained the same: music still wafts through the hallways in the Monticello Central School District, thanks to the tenacity and ingenuity of our music educators. Please join us in celebrating their efforts to ensure our students continue to grow musically during Music in Our Schools month.