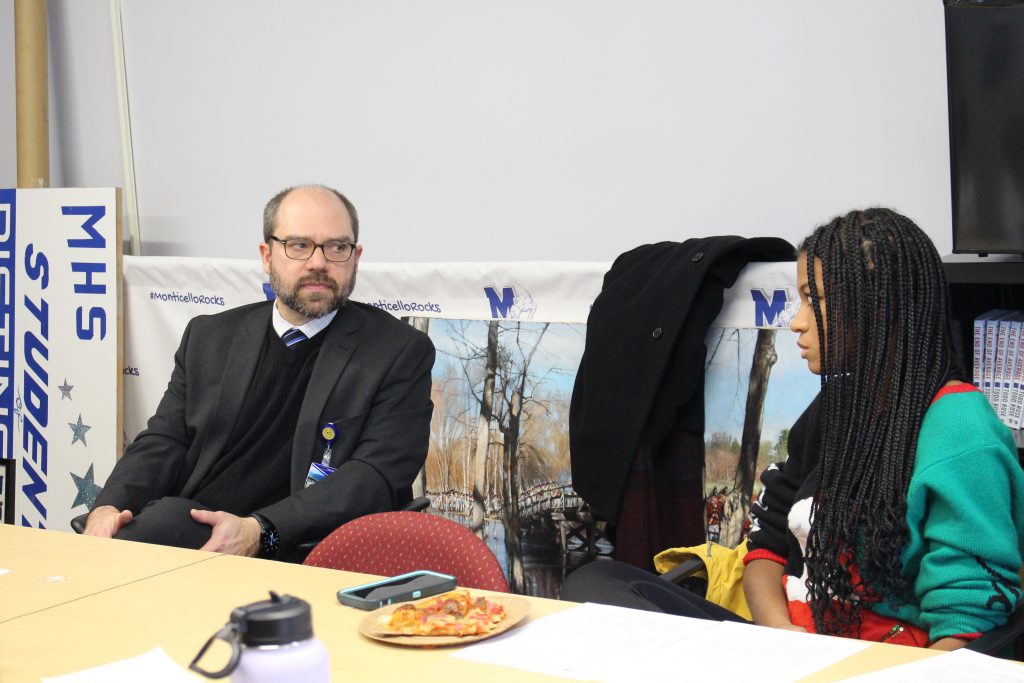 Monticello High School students received some welcome news during the second student roundtable of the year: the district in the process of hiring a cook manager to serve all six schools. This new position will be similar to an executive chef – he or she will be responsible for all aspects of the district's food service program, as well as improving and diversifying menu options within the scope of the USDA regulations.
Superintendent of Schools Dr. Matt Evans has been hosting a series of student roundtables to give students a voice on important district matters. This month's topic was food service, and students had the opportunity to discuss the quality, availability and variety of foods that are currently available and offer feedback and suggestions. Dr. Evans shared information about the regulations associated with the Community Eligibility Provision that provides free breakfast and lunch for all MCSD students and explained some of the mandatory federal nutrition guidelines that all public schools must follow when serving meals.
These important conversations will continue after the cook manager is hired to ensure that students at each one of our schools are receiving nourishing, high-quality meals to sustain them during the school day.
Do you know of someone with a background in nutrition and/or food preparation who would be a good fit for this position? Learn more about this position and apply here