A new Panther tradition is unfolding at Monticello High School.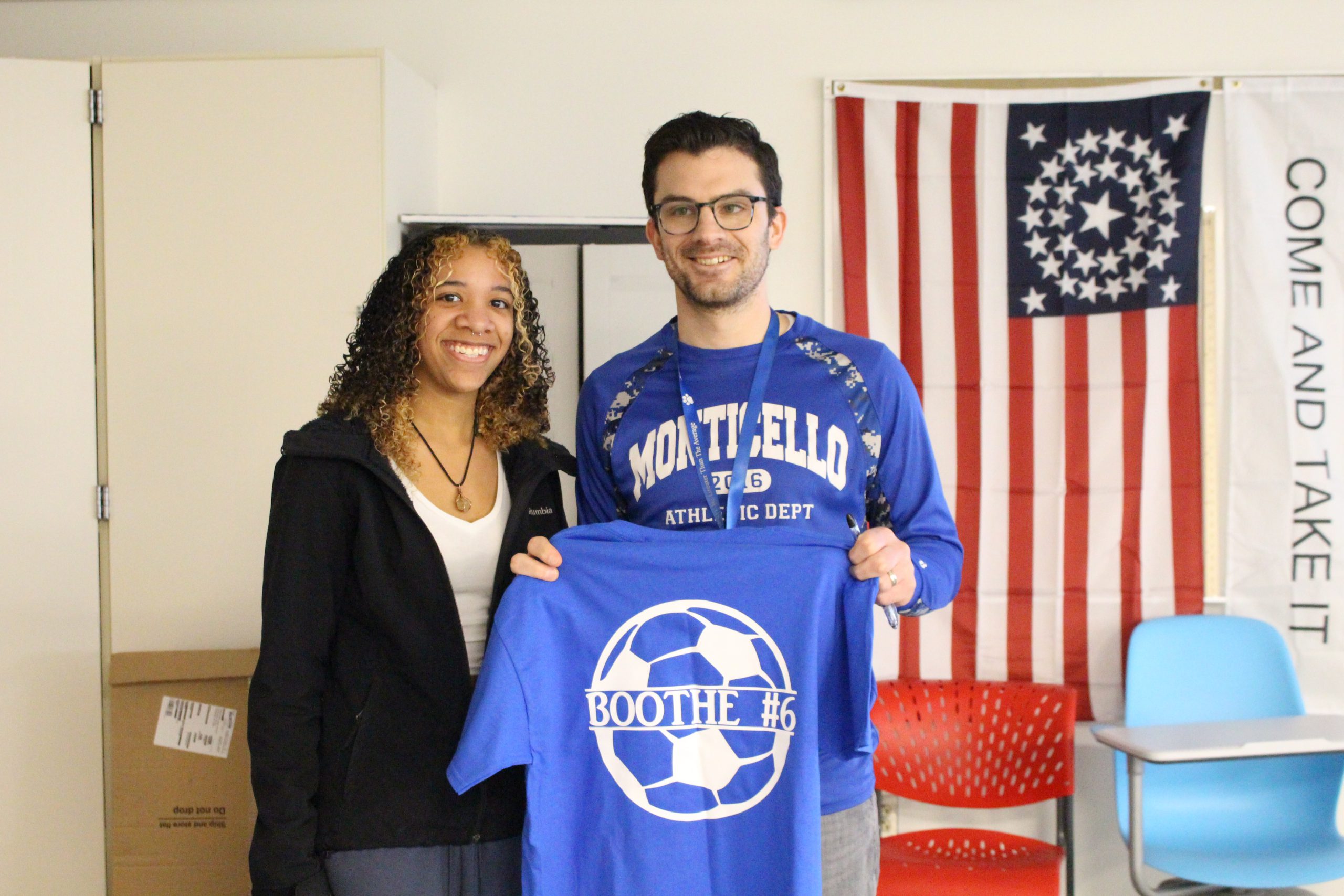 Monticello High School's senior fall athletes chose a staff member to honor for their support and encouragement over the years, and on Friday, Feb. 10, the athletes surprised their chosen staff member with a t-shirt proudly bearing the athletes name and number. It's the start of a new tradition called PROJECT: Gratitude that the school intends to continue each season. 
Watch a video of the staff members receiving their t-shirts
View photos all athletes and staff members 
Monticello High School Teacher Katie Alvarez organized the new initiative. Here, in her own words, she explains how this beautiful new tradition came about: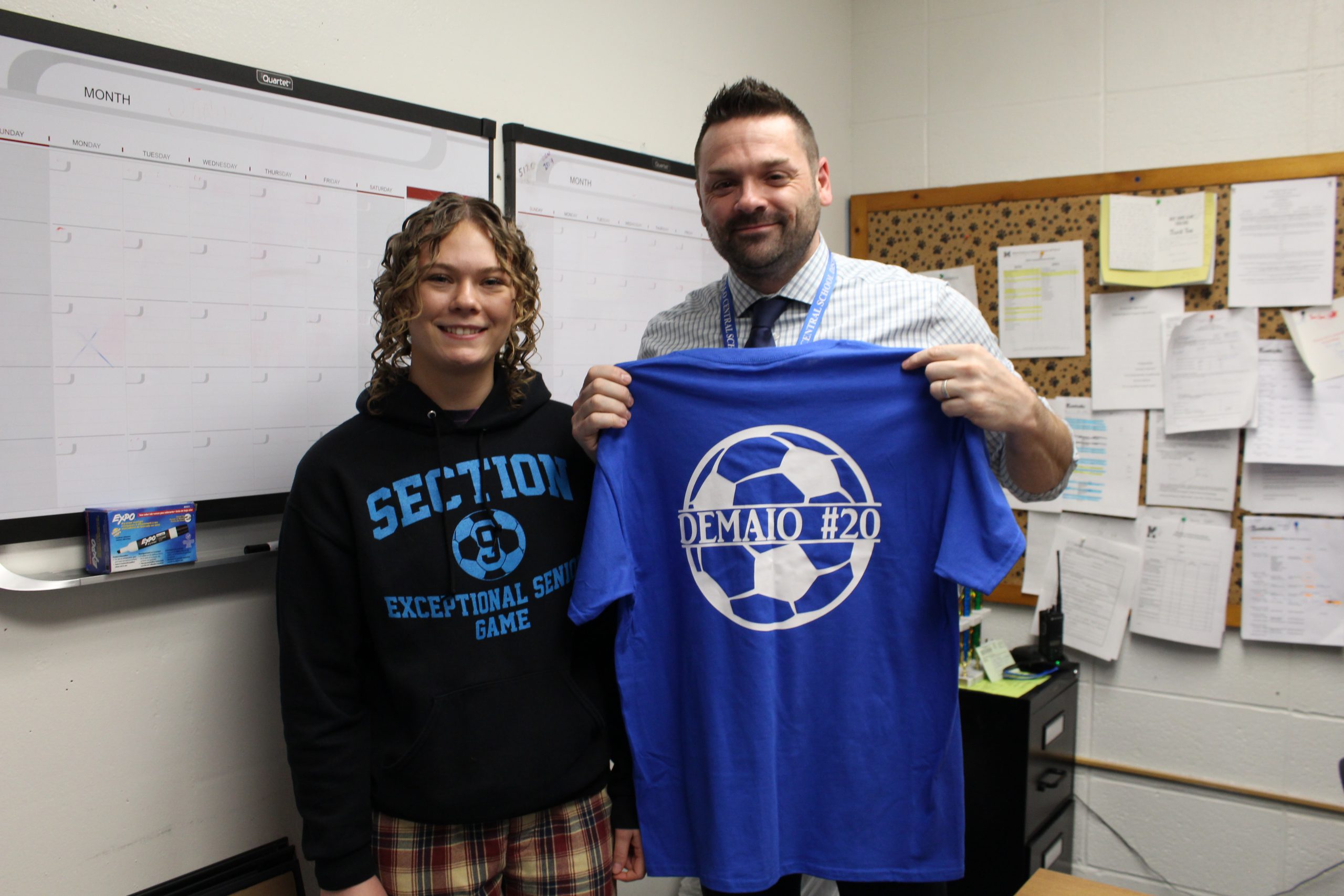 A couple of months ago I was scrolling through social media and happened upon a video from a school in another state that did something to thank staff for making an impact on them. As soon as I watched the video, I knew that this was something MCSD needed to do.
I knew that we could not do it the way this school district did, so we had to put a panther spin on it. At the time we did not have an Athletic Director, so I knew I had to wait. Within a few weeks, Mr. Jasper was appointed as the Interim Athletic Director and I approached him about my idea to have our senior student athletes recognize a staff member that they have made a connection with, that has helped them along the way, or that they are just grateful to have in their lives. Mr. Jasper loved the idea and said that he would come up with funds to help pay for it. Mr. Jasper, Ms. Boardman and I met with our fall senior athletes and explained the project to them.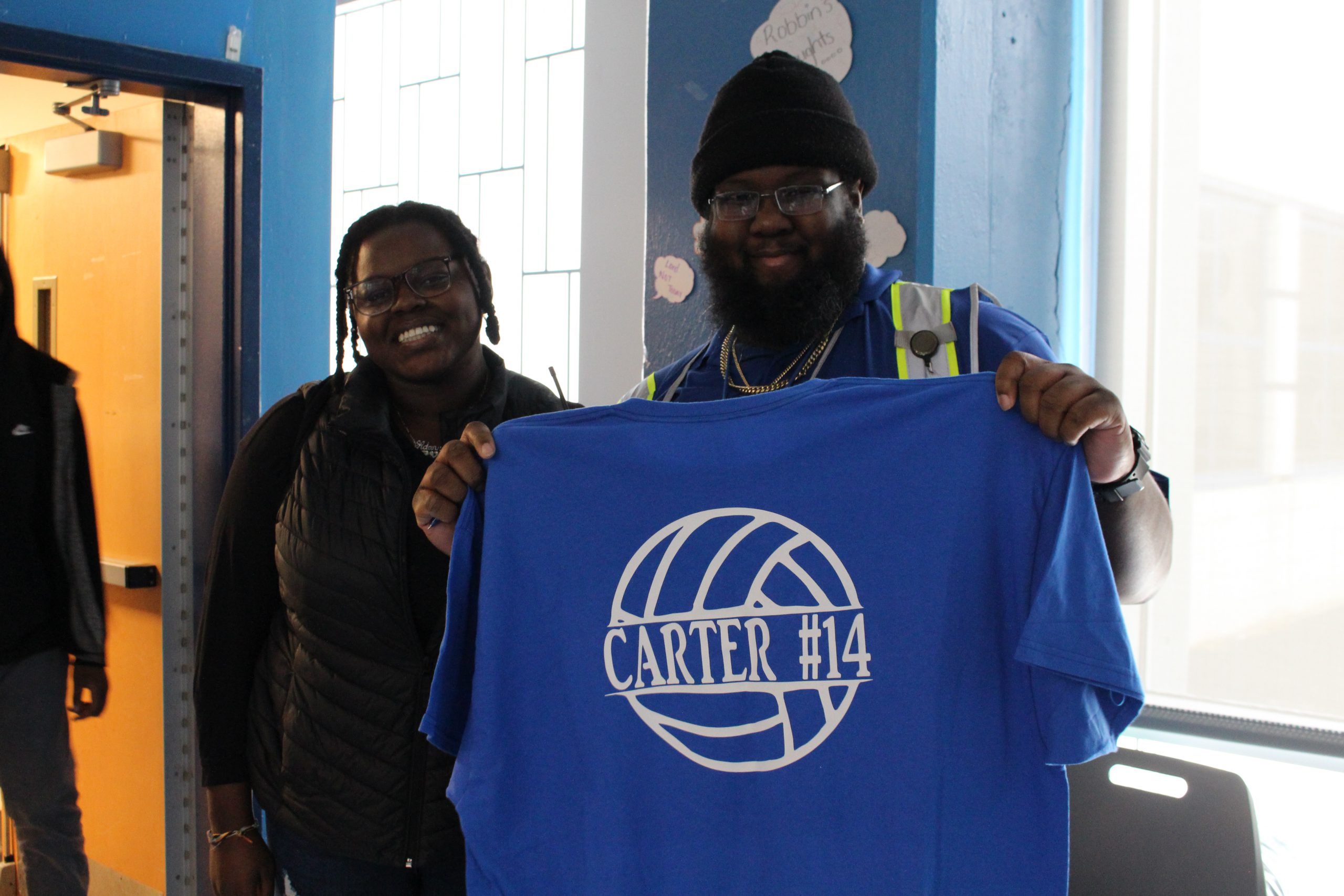 Our student athletes were eager to choose their staff member. We had one rule: no duplicates in a single season. We originally thought that we would keep it just within the MHS staff, but a handful of our student athletes wanted to choose some other adults in other buildings. We figured this would be an easy way to see how we can eventually expand it to the entire MCSD school district. We had special shirts made, and on February 10th and 12th , we had students deliver their special shirt to their chosen staff member. Students were very excited to give the shirt to their staff member, and staff members were incredibly appreciative, most blown away and speechless.
Our Winter PROJECT: Gratitude is well underway, and we are so excited to continue this project and see where it takes us! Thank you so much to our staff who work so hard to help ensure our students' success!