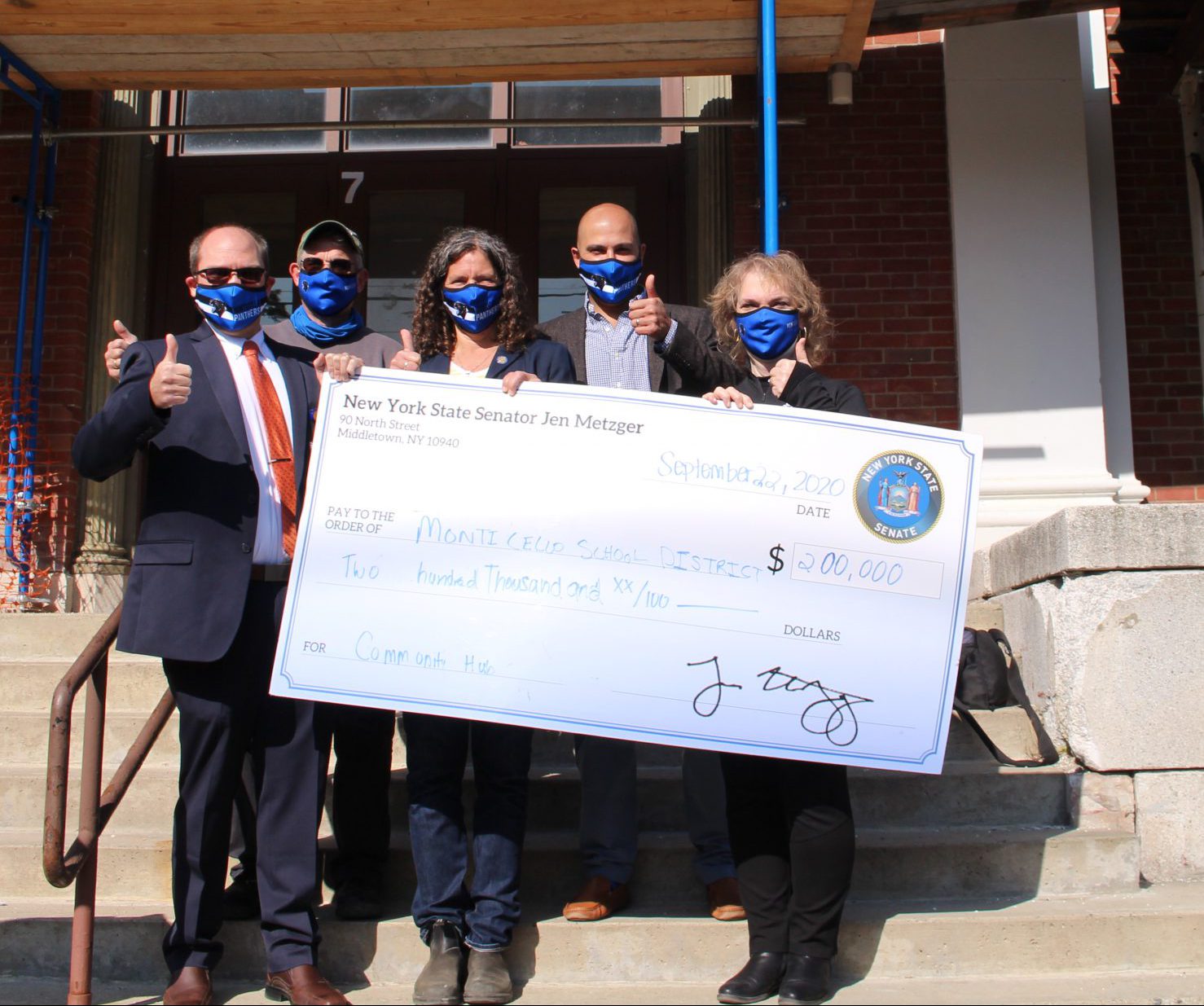 On Tuesday, Sept. 22, Senator Jen Metzger announced a $200,000 state grant to support the St. John Street School Community Hub in Monticello. The Hub is a collaborative partnership between the Monticello Central School District and a network of partner agencies that provides resources and enrichment opportunities for residents of the district, located at the 22 St. John Street in the village of Monticello.  
"We're blessed to have this available space that we can use to serve all of the residents of the Monticello Central School District – whether they are infants or senior citizens; whether they live in Bethel, Wurtsboro or anywhere in between," Board of Education President Lori Orestano-James said.
"Senator Metzger has been an enthusiastic supporter of the Hub from its inception, and I'm so very grateful for her work in securing the funding that will take us to the next step in this journey to revitalizing this building and providing much-needed services to our community."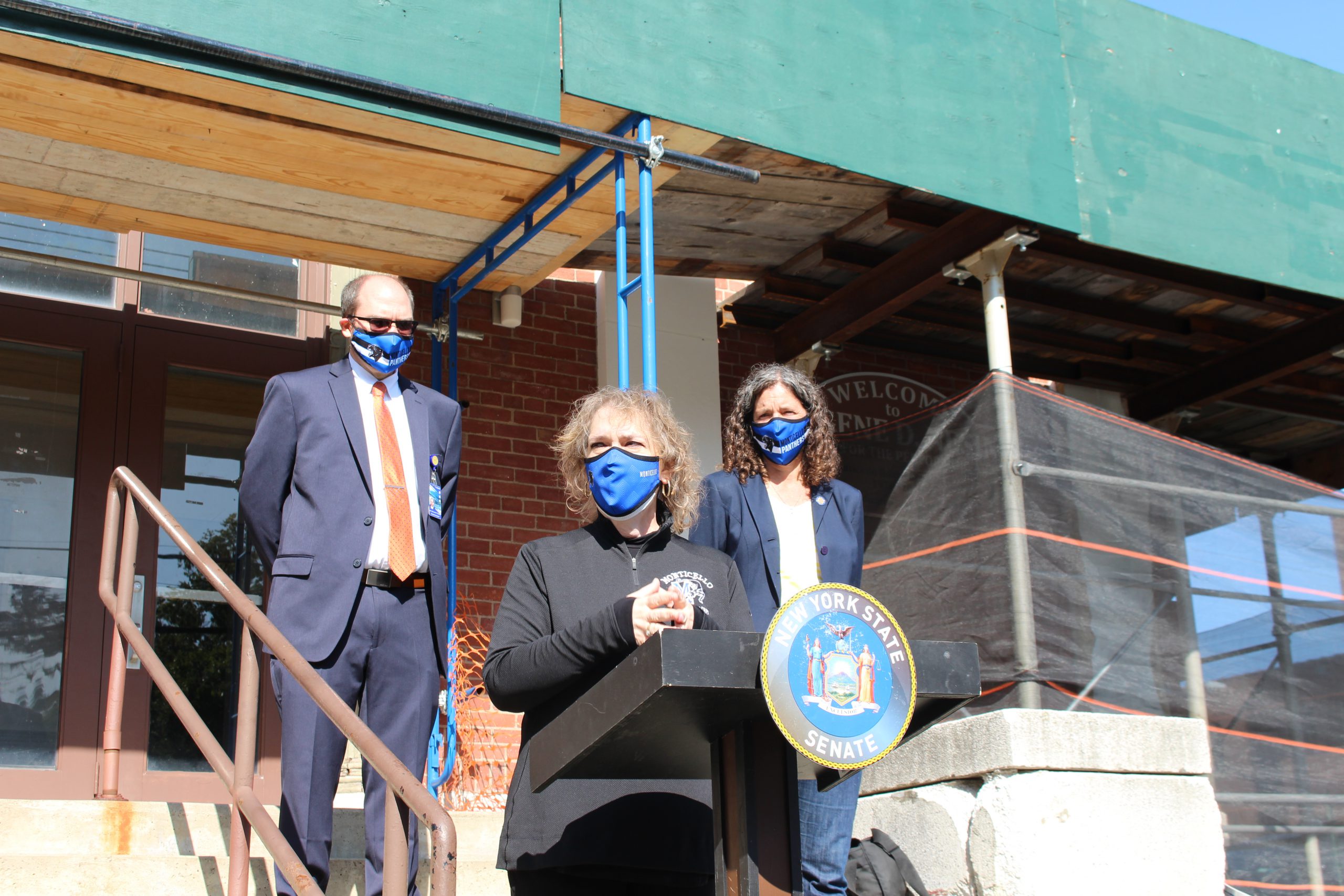 In December of 2019, after-school tutoring, computer labs, open gym sessions, drop-in sessions and senior walking groups were added to the building's existing Nesin Cultural Arts, My Brother's Keeper and SUNY ATTAIN programming. Before the COVID-19 pandemic temporarily paused in-person programming, the HUB had been welcoming as many as 60 students each day, and the addition of more programs and activities for youth and adults alike was underway.
"We're not panicking, we're planning," Hub Coordinator Marty Colavito said, referring to the temporary pause of in-person activities. "We're using this time as an opportunity to stay together, continue meeting and make it better. That's the most encouraging thing about it — the people involved; we're all planning."
Some of that planning includes making structural improvements to the façade of the building and to the gymnasium, as well as improving the building's technology capabilities through enhanced infrastructure and the purchase of additional devices,  which will be financed through the state grant secured by Metzger.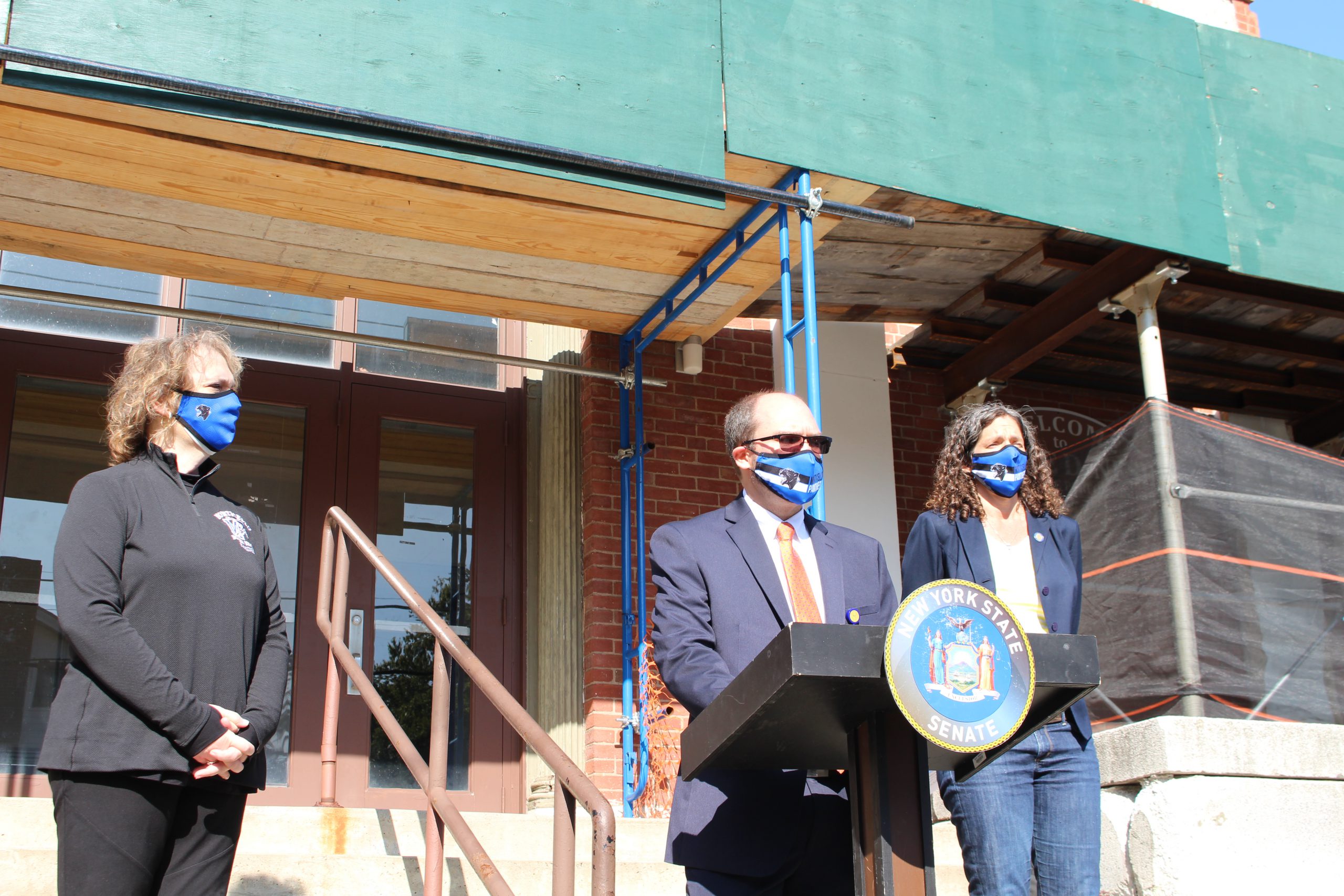 "Senator Metzger's support will help us move closer to our ultimate goal of creating a true multi-generational community center that provides resources, activities, medical care and opportunities for all of Monticello's residents," Superintendent of Schools Dr. Matthew Evans said. "We are fortunate to be surrounded by local leaders, organizations and agencies who share our belief that by strengthening our community, we strengthen our students' potential for success in the future. I am grateful for Senator Metzger's advocacy to secure these funds for our community and excited to work in partnership with these wonderful organizations as we weave a tapestry of resources, services and opportunities to build a brighter future for our community. "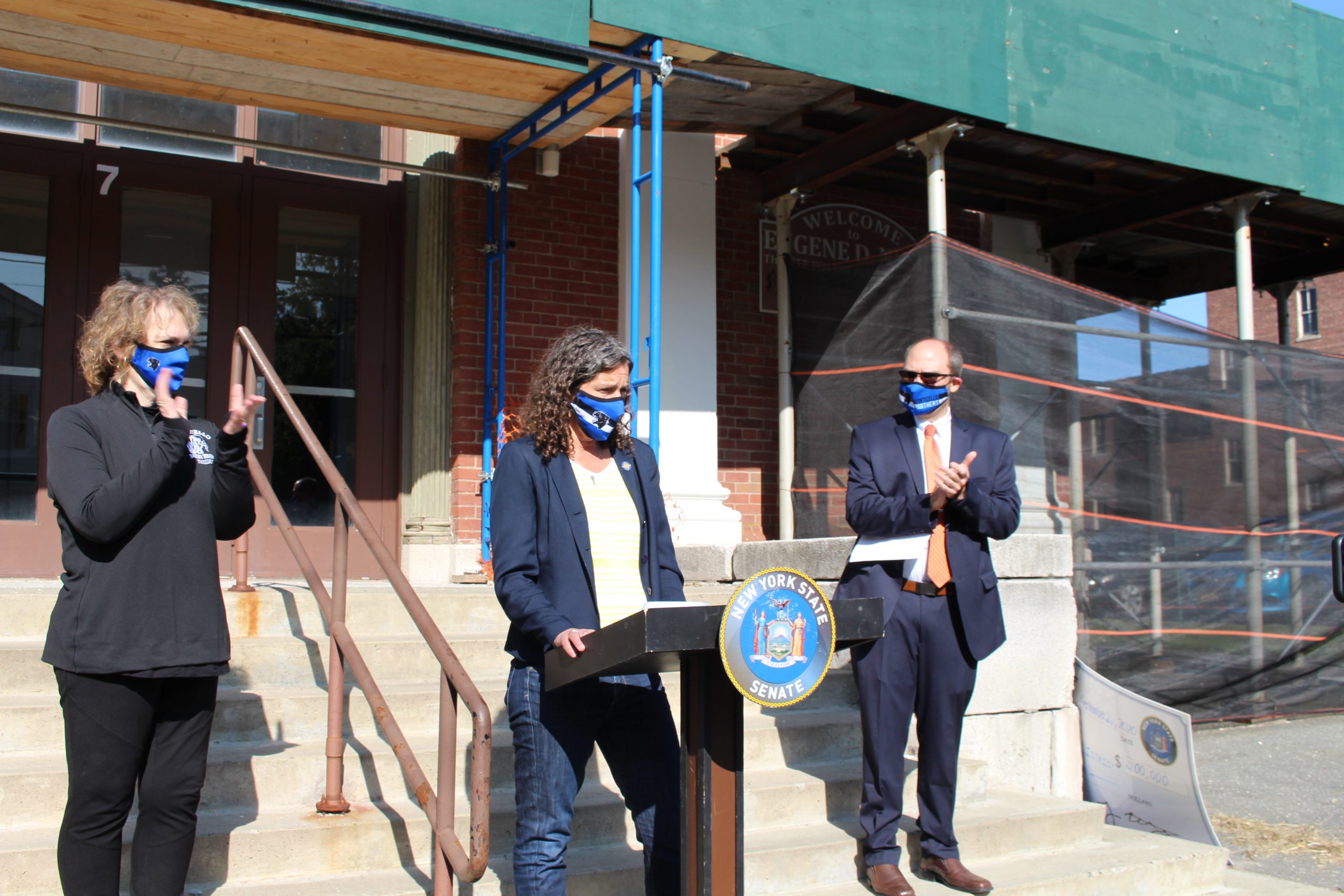 "Our kids face many challenges, and if we want to truly give them the opportunities they need to succeed, we have to think about education differently and the kinds of resources we need to make available to students and their families," Senator Metzger said. "This is precisely what the Monticello Central School District is doing by creating the Hub and I am thrilled to be able to support this program."