The Sullivan County School Boards Association officially presented several members of the Monticello Central School District with awards during the organization's annual meeting and award dinner. The event was held on Oct. 27 at the Villa Roma resort. 
Due to the COVID-19 pandemic, the organization was unable to hold its annual event in person last year, so this year's event honored both the 2020 and 2021 award recipients. 
Ann Hazelnis received the 2020 Outstanding Educator Award, and Martin Colavito received the 2020 Outstanding Friend to Education Award. Read more.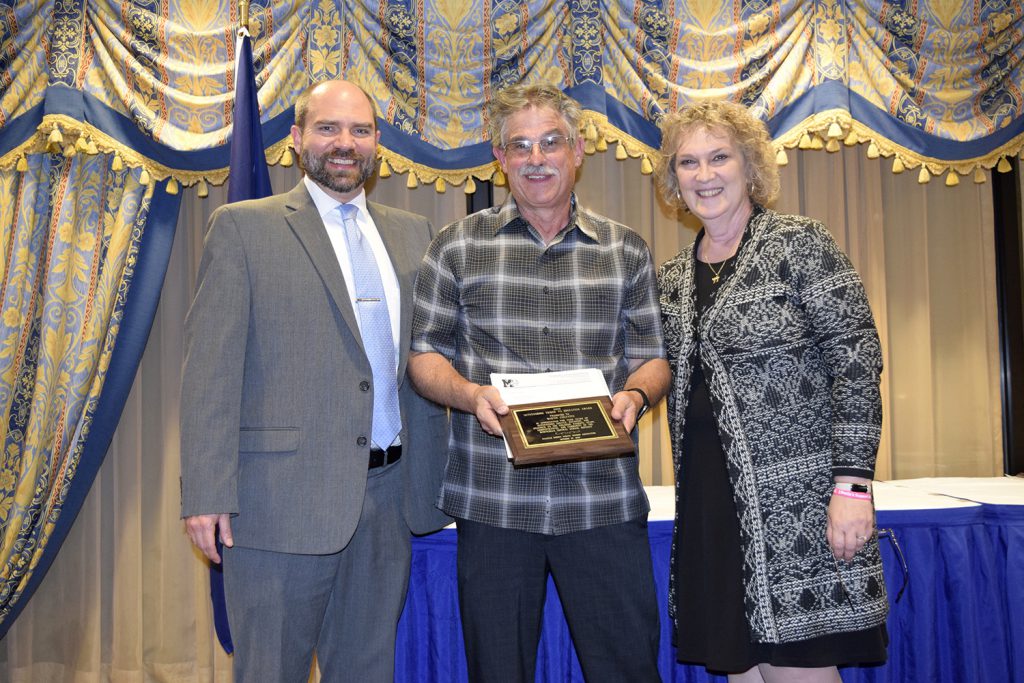 The 2021 recipient of the Outstanding Educator award was Tami Coney, and the 2021 recipient of the 2021 Outstanding Friend to Education Award was Barbi Neumann-Marty. Read more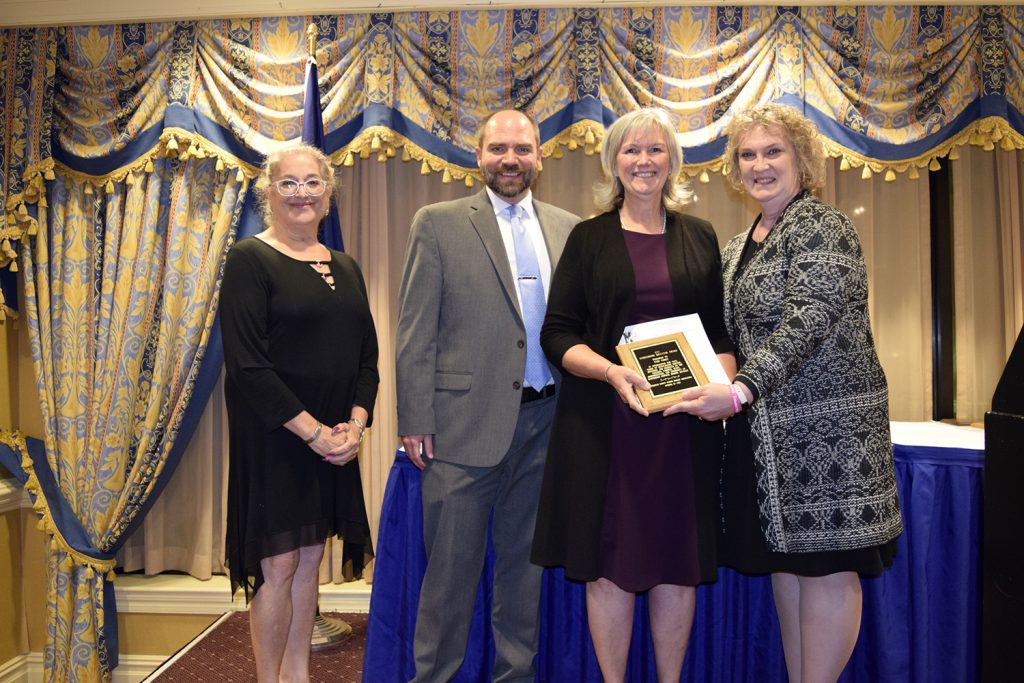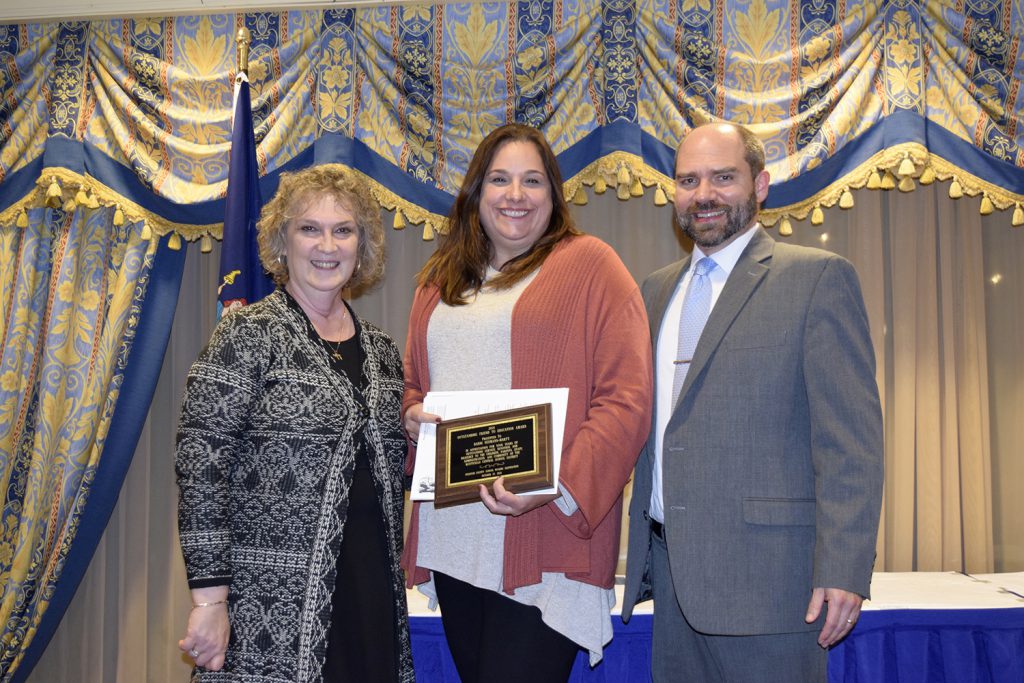 In addition to these remarkable community members, the SCSBA also recognized former MCSD Board of Education Trustee, Alyce Van Etten for her many years of service as a school board member.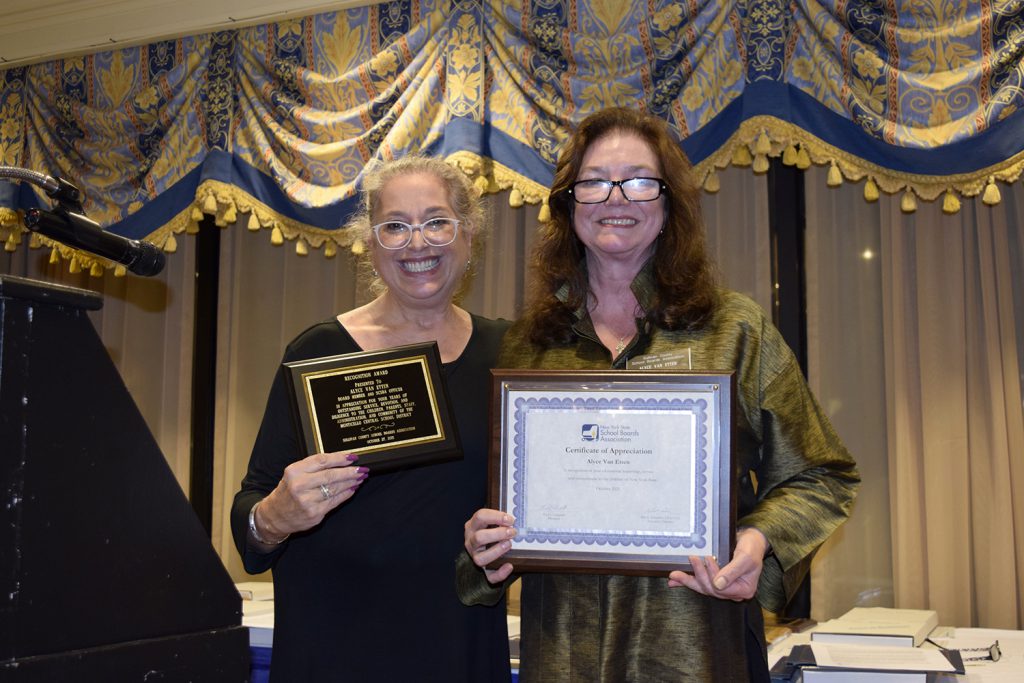 Congratulations to all!