Have you noticed the blue pinwheels spinning all around Monticello?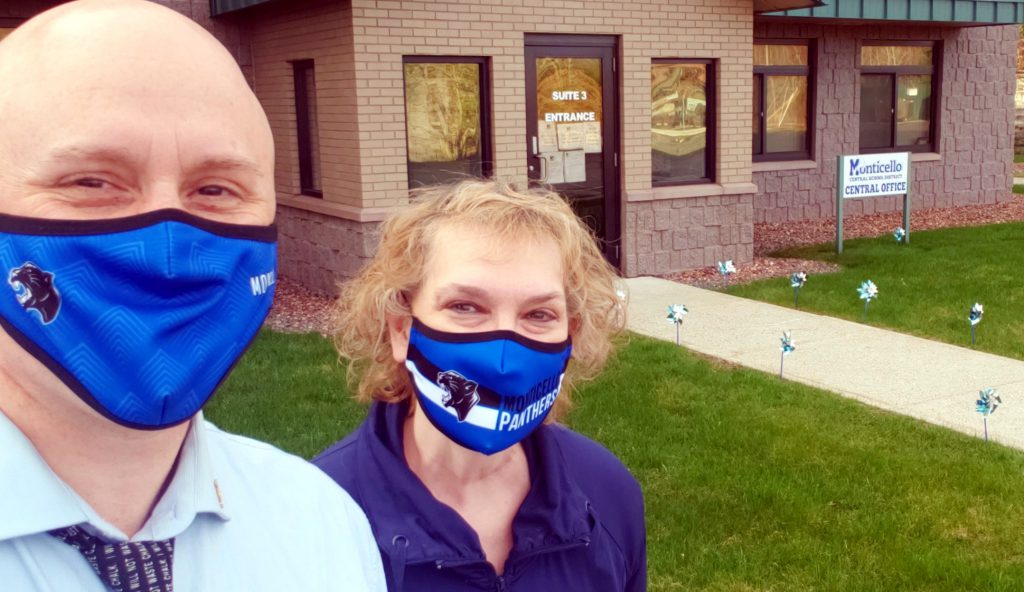 They're not just spring decorations – they're part of Prevent Child Abuse America's (PCAA) "Pinwheels for Prevention" campaign as part of Child Abuse Prevention (CAP) month. Locally, the initiative is organized by Healthy Families of Sullivan, which is a Public Health Services program. Community Health Coordinator and Monticello Rotary Member Christina Panos sought volunteers who care about kids to place the pinwheels around their communities as a visible reminder that simple actions can make a big difference in the lives of children and challenge viewers to take a turn making a difference in the lives of children.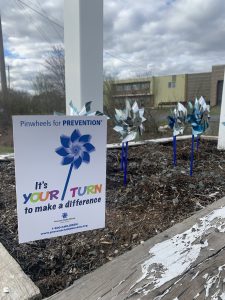 There's certainly no shortage of people who care about kids in our local area, as evidenced by the sea of blue throughout the town. The Monticello Rotary Club made sure there were pinwheels at all of our government buildings, all seven entrances to our town, and of course, right here at the entrance to the Monticello Central School District administrative offices.
We're so grateful to all for their efforts to help make sure all children are safe and healthy and that families have the support they need to thrive.
#GoBlue4NYKids