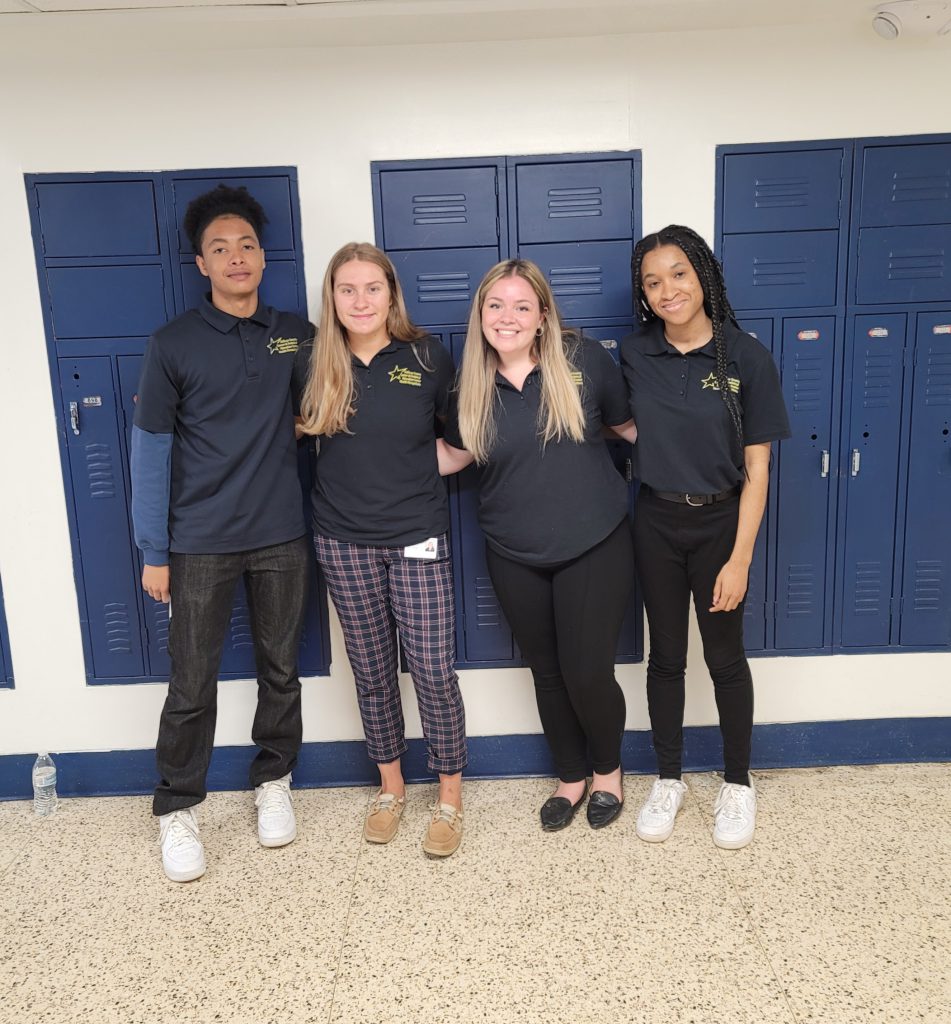 Sullivan County has a higher percentage of uninsured individuals than any of its adjacent counties. A group of high school students hope to change that through education. 
According to the program's website, New Vision Health is an academically rigorous program for college-bound high school seniors who plan to major in a health-related field at a two-year or four-year college. Admission to the program is highly selective and enrollees participate in college courses, medical rotations, surgery observations and more. 
As part of their college class, New Vision Health students created a lesson about health insurance for high school health classes — a lesson that will be the basis for an upcoming MHS health classes, and possibly expand to more Sullivan County schools.
Monticello High School senior, Jenna Hendricks, who is a member of the New Vision Health program authored the following article about the group's research and findings:
"Healthcare is a human right", those were some of the very first words that my group presented to the health classes in the Monticello High School, on May 17th, 2022.
We as a group, Jenna Hendricks (Monticello), Collen Barbato (Monticello), Renee Robinson (Monticello), and Riley Ernst (Sullivan West), have spent the past five months researching why there is a higher percentage of people uninsured in Sullivan County, than any of our adjacent counties.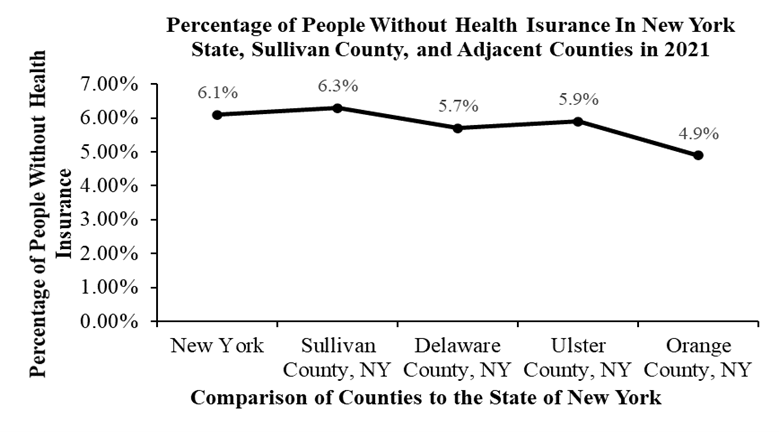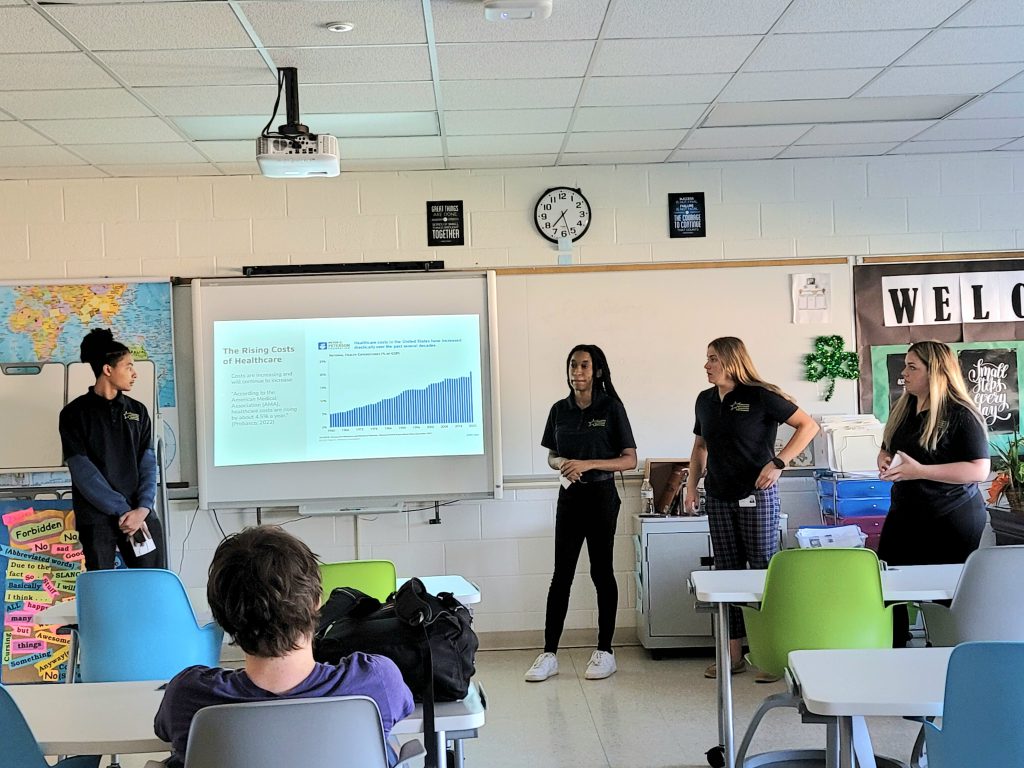 The first steps we took, included finding out why this was the case. After speaking with a former Sullivan County public health worker, it was stated that, "the biggest contributing factor as to why there are so many uninsured residents in Sullivan County, is due to their lack of knowledge on how to obtain it" (C. Ernst, personal communications, April 4th, 2022). From there, we needed to think of a solution, and we decided that the most feasible one would be to implement a short lesson into the Monticello High School health class. We thought of this because it was the most feasible and cost friendly solution. We decided we wanted the lesson to be taught in the health classes. This is due to the course being a high school requirement, therefore, from now on, anyone who graduates from Monticello will leave with health insurance awareness. On May 17th, 2022, my group and I had the opportunity to go into the health classes at Monticello High School and teach the first generation of students who have now learned about health insurance.
The lesson consisted of why healthcare is a human right, different health insurance options, why the cost of healthcare is rising, and the effects of not having health insurance. It was loaded with impactful statistics including, "11.3% of Sullivan County residents declined healthcare due to not being able to afford it" "Healthcare costs are rising by about 4.5% a year", as well as awareness like, "49% of individuals who have health insurance obtain it through their employer". We also included resources such as the Healthcare Bluebook and Choosing Wisely Organizations, to help individuals guide their way through the healthcare options.
At the end of the lesson, we asked the students to complete a survey to give us feedback. The feedback entailed:
Prior to the lesson 44.9% of students knew little to no information about health insurance.
On a scale of 1-10 the importance of the lesson on health insurance was an 8.5.
94% of students felt they gained knowledge ranging from somewhat to a lot.
92% of the students felt the instructive materials we used were effective.
97% of students felt the lesson was the perfect amount of time for it to be effective.
When given the option of yes, no, or maybe, not a single student felt that this lesson should not be taught all across the county.
On June 9th, 2022, we will be presenting a similar presentation to a panel of extremely important people, who could possibly help us implement this solution in all school in Sullivan County, and possibly even farther. We hope to receive as much support as we can.
The full presentation is available online.